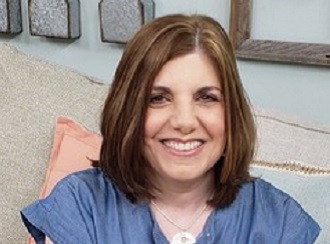 By Sherry Saturno, Executive Director, Gramatan Village
Feb. 5, 2020:  On Friday, February 14th from 12:30 pm-1:30 pm, Gramatan Village will hold a fun "My Funny Valentine" cookie decorating party with Eastchester based baker Tina Zaccardi.
Tina is the winner of The Great American Baking Show, Holiday Edition on ABC TV.
Participants will decorate delicious heart-shaped cookies and treats with Tina while recounting funny Valentine's Day stories. To RSVP, please call Gramatan Village at (914) 337-1338 and celebrate Valentine's Day with friends.
Pictured:  Tina Zaccardi
Photo courtesy Gramatan Village
Editor's note: As a public service, MyhometownBronxville publishes articles from local institutions, officeholders, and individuals. MyhometownBronxville does not fact-check statements therein, and any opinions expressed do not necessarily reflect the thinking of its staff.