By Staff
Mar. 18, 2020: On Monday, March 16, Governor Cuomo, along with New Jersey Governor Phil Murphy and Connecticut Governor Ned Lamont announced new restrictions aimed at reducing the spread of coronavirus COVID-19.
These restrictions include limiting crowd capacity for social and recreational gatherings to 50 people, closing gyms, movie theaters, and casinos, and limiting restaurants and bars to providing only takeout and delivery services.
Governor Cuomo said, "our primary goal right now is to slow the spread of this virus so that the wave of new infections doesn't crash our healthcare system, and everyone agrees social distancing is the best way to do that."
Below is a list of local eateries providing takeout and/or delivery services. This list was compiled by Mayor Mary Marvin.  
List below updated March 21, 2020.
If there are other eateries offering take-out or delivery, please add this information in our comments section below.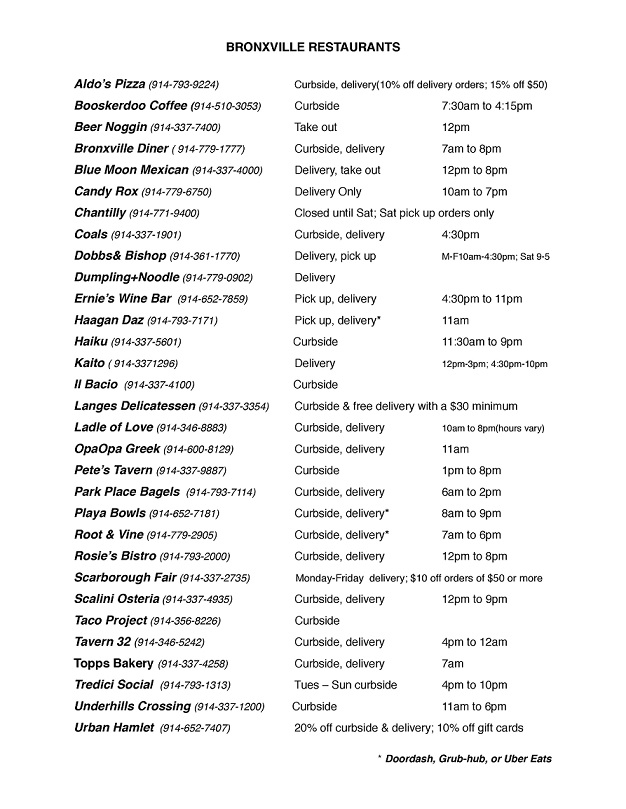 {jcomments on}{jcomments off}