By Karen Talbot
Mar. 24, 2021: Easter is Sunday, April 4! Below are some great ways to make Easter special, including delicious food, creative Easter baskets, special gifts & fun activities
You can get everything for your Easter Baskets at this one-of-a-kind Candy Shop. It can also be delivered to your door or shipped to you.
CANDY ROX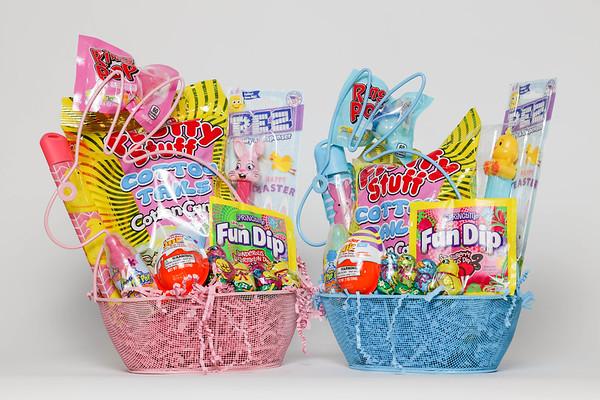 Candy Rox is hopping this Easter! Order Online, and we'll leave it outside your front door. We can also ship by UPS to anywhere in the US. We offer a large variety of Easter favorites, including chocolate bunnies, eggs, and Peeps.
Make Candy Rox your go-to destination for customized baskets, platters, candy towers, and more. Call or email us to set up a personal shopping appointment in-store or virtual. 914-779-6750 / This email address is being protected from spambots. You need JavaScript enabled to view it." *Mention this ad and receive 10% off all Easter basket orders.
BRONXVILLE WELLNESS SANCTUARY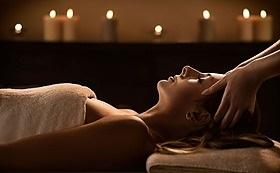 For Easter, you can give gift sanctuary for body, mind and spirit from Bronxville Wellness Sanctuary. 
Massage * Facials * Meditation * Wellness Coaching * Energy Healing
Click Here to Purchase Gift Certificates
14 Studio Arcade, Bronxville, NY 10708, 914-337-9356
LADLE OF LOVE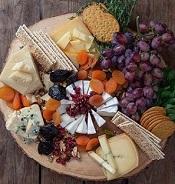 Enjoy Easter with family and friends. Let Ladle of Love deliver to your doorstep. They offer Easter dinner, hors d'oeuvres, salad and sides. Email This email address is being protected from spambots. You need JavaScript enabled to view it. for inquiries or to place your order by April 1st!  Complimentary delivery.  Below is our Easter menu.
Hors D'Oeuvres, Crudities and Cheese
*Crudités Basket
*Signature Artisan Cheese Board
*Hummus Trio Basket
*Truffled Deviled Eggs 
*Gourmet Soups: Sweet Pea, Ginger Carrot, Truffle Cauliflower.
Main Courses
*Stuffed Boneless Leg of Lamb
*Honey-Dijon Glazed Ham
*Slow-Roasted Lemon-Thyme Chicken
Greens, Salad and Sides
*Spring Greens
*Kale, Arugula and Endive Salad 
*Potatoes au Gratin
*Roasted Asparagus
*Toasted Farro & Green Beans
*Honey-Orange Glazed Root Vegetables
*Spring Pea & Pancetta Risotto
Desserts
*Carrot-Zucchini Cake
*Almond Brioche Bread Pudding
*Apple Tart Tatin
Many of these Easter specialties are gluten-free and vegan.
Ladle of Love, 18 Palmer Avenue, Bronxville, 914-346-8883, www.ladleoflove.com
MINI's PRIME MEATS & SPECIALTIES

Mini's Prime Meats & Specialties offers one stop shopping for your Easter meal. Click here to see our Easter Menu. Scroll down the page to see it. After looking over the menu, give us a call at 914-779-1948.
We have American Legs of lamb and Racks of Lamb in addition to other Specialty Meats. We also have a wide assortment of everything you will need for that special Easter Dinner, including Appetizers, Main Courses, Sides, Pasta, Fresh Breads, Fresh Vegetables Condiments.
MINI'S Prime Meats & Specialties, 15 Park Place, Bronxville, (914)-779-1948
BUNNY COOKIES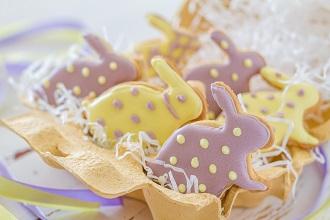 CREATIVE & EASY COOKIE-MAKING ACTIVITY FOR KIDS!
All You Need: Cookie Dough or Sugar Cookie Recipe, Bunny Cookie Cutters, Pastel Icing and Sprinkles
BRIOCHE FRENCH TOAST!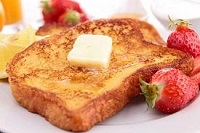 THIS IS A GREAT ACTIVITY FOR TEENS All You Need: Brioche Bread Recipe if you want to make the bread. It's a fun, creative, and easy activity. Just start a day in advance. Then click here for a recipe for Brioche French toast. Add strawberries on the side and, of course, syrup!
Note: This content is sponsored by the participating companies