By Sherry Saturno, Executive Director, Gramatan Village
Mar. 17, 2021: Gramatan Village is holding a fun and inspiring virtual event, "Let's Talk!" in honor of Women's History Month on Thursday, March 25th, from 10:30am-11:30am.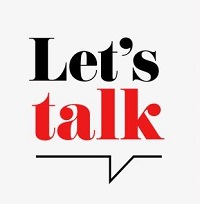 Special guests County Executive George Latimer, Mayor Mary Marvin, and Legislator Ruth Walter will participate in some lively conversation about the important women in our lives. This interactive meeting will afford an engaging opportunity to share stories and memories about the women who mean the most to you-sisters, mothers, daughters, wives, friends, daughters- while making new friends. 
Please join us on March 25th and become more connected to Gramatan Village while getting better acquainted with each other and our local officials. 
This event is free and open to the public. We own our age, and we invite you to join us. Please RSVP to Gramatan Village at (914) 337-1338 or email This email address is being protected from spambots. You need JavaScript enabled to view it..
Photos courtesy Gramatan Village 
Editor's note: As a public service, MyhometownBronxville publishes articles from local institutions, officeholders, and individuals. MyhometownBronxville does not fact-check statements therein, and any opinions expressed do not necessarily reflect the thinking of its staff.