by Nancy Marshall, Board Member, Bronxville School Foundation
Oct. 27, 2021: The Bronxville School Foundation marks its 30th year with the launch of its fall fundraising campaign and the addition of six new board members as well as a new slate of officers.
Over the years, the nonprofit organization has given more than 11.5 million dollars in grants to the Bronxville School to enhance the quality of education by funding new curriculum, technology, faculty training, facilities projects, and special materials and equipment. Last year the Foundation played a very significant role in creating a safe environment for in-school learning, as well as technology to provide remote learning scenarios.
The Foundation actively engages with the District to identify high priority needs that are beyond what the school's budget is able to cover. Each year, it relies on the fall campaign to help fund these critical grants. The generous support received from school families and community members through the fall fundraising campaign enables the Foundation to fund grants that fill the gap between what the school budget provides and what transformative education demands.
Please consider a gift to the Foundation this year. Join us in welcoming our newest Board members.
Amy Atkeson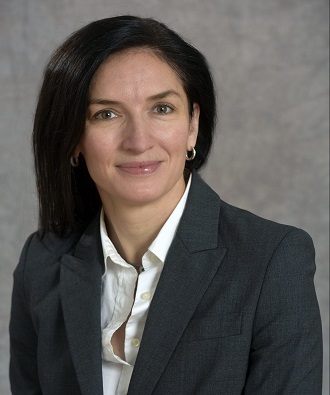 Amy Atkeson received BS and MD degrees from Yale University and completed her training at NY Presbyterian/Columbia University Medical Center. She practiced as a pulmonary, critical care and sleep medicine specialist at Columbia, co-directed a medical student course on pulmonary physiology, and directed the Sleep Center and the Pulmonary Function Laboratory, retiring in 2019.
Amy serves on the boards of The Community Fund of Bronxville, Eastchester and Tuckahoe; Mainsprings/The Janada Batchelor Foundation for Children, which seeks to eradicate extreme poverty in rural Tanzania; and the Yale Alumni Fund. She and her husband, Jon, have been Bronxville residents since 2007 and have four children, including three current students at the Bronxville School and one recent graduate.
Anthony Civale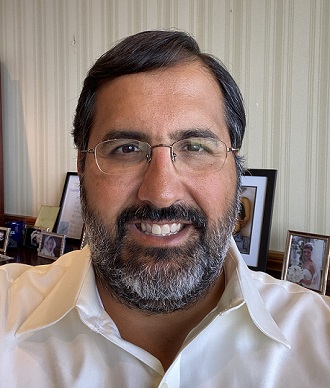 Anthony received a BA from Middlebury College in Political Science and History. He has been employed by Apollo Global Management for 22 years and serves as Co-Chief Operating Officer of the firm with prior roles as a Senior Partner in its Private Equity business and Lead Partner and one of the founders of its Credit businesses. Anthony has been on the board of several companies including Goodman Global, Berry Plastics, Caesar's Entertainment and Prestige Cruises.
Anthony has also been involved in philanthropic activities including as a current Board Member of Focus for a Future and the Samuel Bronfman Department of Medicine Advisory Board at Mt. Sinai as well as prior service on the Board of Trustees of Middlebury College and a Board member of Youth INC. Since moving to Bronxville in 2016, Anthony has been active coaching youth sports in the community and at the Reformed Church of Bronxville.
Anthony and his wife, Amy, have children in the Elementary School.
Susan Conniff (ex-officio member, School Board representative)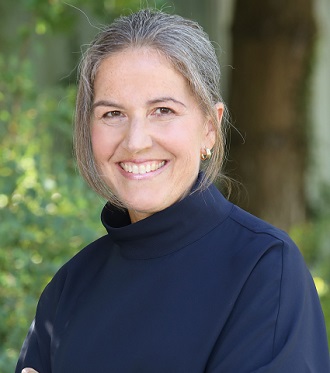 Susan received her BS in Accounting from the University of Virginia, followed by an MBA from the Anderson School of Management at UCLA and an MA in Journalism from Columbia University.
Professionally, Susan started her career as a CPA, investment banker for JP Morgan and later as VP for Finance at Loyola School in Manhattan. Following Loyola, she served as a Board member and Finance Committee chair for Xavier High School in Manhattan while consulting for other private schools and presenting at a conference on secondary school governance at the University of San Francisco.
She is currently VP for Finance and Operations for an organization focused on improving college access for first-generation, Pell-eligible students. Susan, her husband Chris, and their two daughters moved to Bronxville in 2013. Susan has a daughter in the High School and another daughter who is a 2021 graduate.
Anabella Davis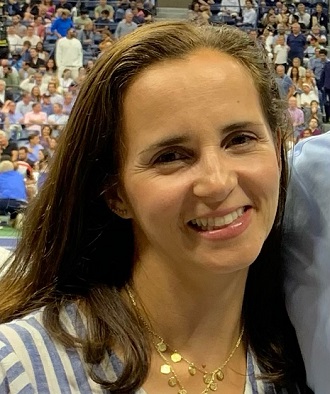 Anabella received a BS in Business Administration from the University of Richmond and a Master of Arts in Early Childhood Education and Special Education from New York University.
She worked as a financial consultant in bankruptcy and litigation at Navigant Consulting, Inc. Then switched careers to education, working at pre-schools and elementary schools in New York City.
She has volunteered as Board Chair of Reformed Church Nursery School and various roles at the Bronxville School PTA, including Chair of the Elementary School Council. She is a member of Reformed Church where she taught Sunday School. In addition, she is Board Member of FEIH, the Foundation for Education in Honduras, a non-profit based in New York City, dedicated to improving the lives of the neediest children in Honduras through education.
Anabella and her husband, Jesse, have three children attending the Bronxville School.
Mike Heraty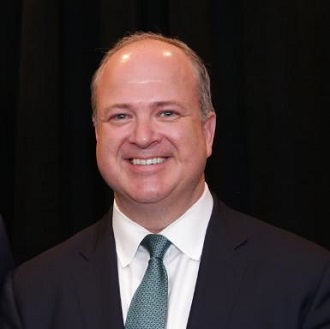 Mike Heraty graduated from Boston College and holds an MBA from the University of Chicago. He is currently a Managing Director and Head of the Institutional Solutions team at Credit Suisse. Mike serves on the board of the Bronxville Historical Conservancy.
Mike, his wife Cece, and their four children moved to Bronxville in 2011 and are all active across the community. The Heratys have three children presently attending Bronxville School and a recent 2021 graduate.
Amy Krause (ex-officio member, PTA, President Elect)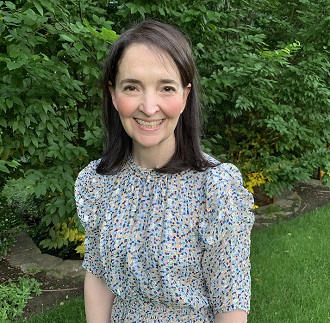 Amy received a BBA in Finance from the University of Texas at Austin. She worked in process consulting in the Financial Services and Utilities industries and subsequently was a manager of operations for a large accounting firm.
Before moving to Bronxville in 2014, Amy and her family lived in New York City for many years where she served on several boards and was active in the New York Junior League. She served on the PTA in a number of positions at her children's schools in New York City and more recently at The Bronxville School. She also recently served as a board member and Evaluations co-chair for The Community Fund of Bronxville, Eastchester and Tuckahoe.
Amy and her husband, Steve, have three children; two presently attend The Bronxville School and one is a recent 2021 graduate.
"Please join us in welcoming our newest members. This group brings a strong set of diverse skills and perspectives which will serve the Board well, particularly as we continue to navigate the Covid landscape and work with the School to determine needs and weigh best practices in an evolving learning environment," remarked newly appointed Chairperson, Rob Crystal.
This year is Rob's fourth year as a Board member. During his tenure, Rob has been an active member on several committees. Last year, Rob served as Chair of the Development Committee. Rob replaces outgoing Chairperson, Lori Beecher, who helped usher the Board through an exceptional year, one which highlighted the important role the Foundation plays in the success of the school and its students. Lori remains on the Board and serves on the Development Committee and Public Relations Committee.
The other directors and officers for 2021-22 are Mike Dimitri, VP Development; Wendy Fahy, VP Grants; Chris Krieg, VP Alumni Affairs; Deirdre Doheny, VP Public Relations; Nancy Marshall, VP Nominating; Mary Gay, VP Finance; Ian Putnam, VP Legal; Vincent McBride, Secretary.
Helena McSherry serves as Executive Director of the Foundation and Kathleen Matthews is the Finance Administrator.
Returning board members are: Brian Bodell, Gio Cutaia, Won Giuriceo, Chris Horvers, John Kelty, Erin Krestinski, Jennifer Lescott, Lansing Martinelli, Julie Meade, Heather Miner, Sam Patterson and Katie Shah. Roy R. Montesano, Superintendent of the Bronxville School, serves as an ex-officio member of the Board.
For more information about the Bronxville School Foundation or to make a donation, please visit bronxvilleschoolfoundation.org.