By Nadine Brandes
Feb. 8, 2023:  What's old is new again at the Bronxville High School!
This year's Bronxville High School performance will be Hello, Dolly! — a revival of one of the longest running musicals in the history of Broadway.  The show will take place in the Bronxville School Auditorium and showtimes are:
Thursday, February 9th at 5pm
Friday, February 10th at 7pm
Saturday, February 11th at 7pm
You can
CLICK HERE
to purchase tickets. Tickets will be available for purchase at the door on the evenings of the show.
Our talented students will take you back to New York City in the 1890's in a production filled with humor and charisma. Show dates are February 9th, 10th and 11th in the Bronxville High School Auditorium.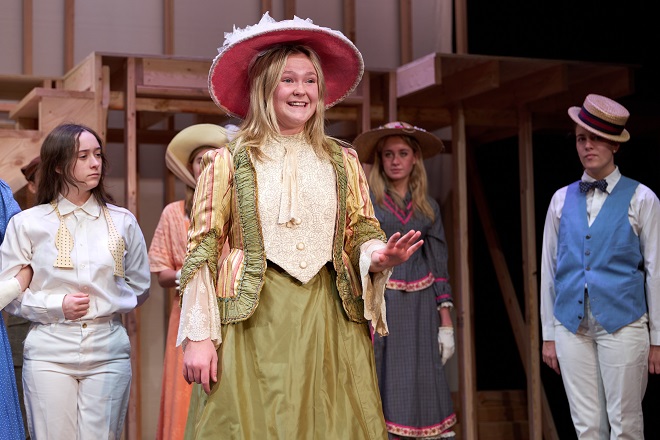 Watch the bold and enchanting matchmaker Dolly Levi transform the lives of everyone around her. Dolly helps the rich and grumpy Horace Vandergelder find a wife. Her scheming soon involves Horace's employees and a New York milliner, as she tries to cover up her own secret romantic designs. Don't miss the elaborate sets, lavish costumes, and beautiful singing and dancing in this spectacular show.
Dolly, it's so nice to have you back where you belong.