By Staff
May 5, 2021: Driving along Pondfield Road near Village Hall, you may have noticed a new building rising above in the trees beyond Village Hall.  This is a new building going up in Alden Place.  
Alden Place, which has its entrance off Midland Avenue near the Fire House, includes several apartment buildings and a Garden Complex.  Some of the apartments are in Bronxville, and some are in Mount Vernon. Years ago, it had a small park, which subsequently became vacant woodsy land near the Bronxville Cemetery.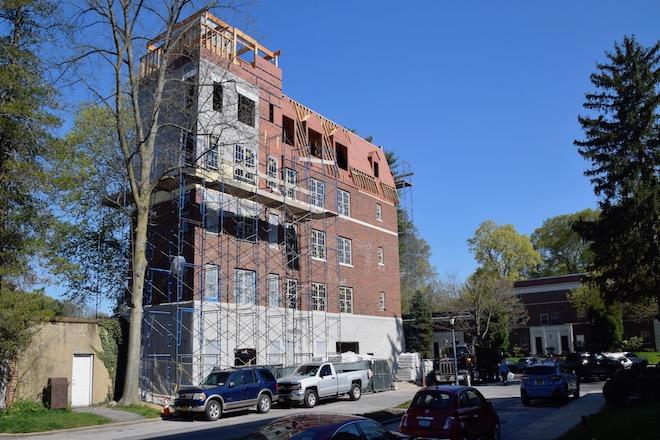 This land, which is located in Mount Vernon, was subsequently purchased, and the new building you see is going up on this property. We are told that the new building will include four apartments and will be architecturally similar to the existing buildings in Alden Place.
Photos by A. Warner