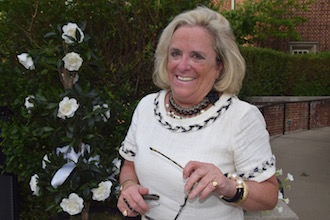 By Mary C. Marvin, Mayor, Village of Bronxville

Nov. 14, 2018:  As a result of the federal tax law changes and the uncertainty that has followed in the real estate market, the village trustees had our assessor give us an update as to current property values and sales trends. The information was so valuable that sharing with residents was imperative.
As background, the village undertook a full property revaluation in 2007 after over 50 years without a comprehensive update. A full revaluation is a municipality's only legal opportunity to increase undervalued homes. This is undoubtedly its greatest benefit since without a revaluation, undervalued homes would remain so in perpetuity continuing decades of inequity unless improvements were made.
Even home improvement can only be legally assessed at the value increase they add to a home. As an example, if one's home is valued at $1 million, even though the market says it's worth $1.5 million, the addition of a $20,000 bathroom improvement can only raise the assessment to $1,020,000 without a full revaluation, so inequity persists.
Conversely, the state allows for a yearly grievance process where assessed values can only be left intact or lowered. In municipalities with a history of no revaluations and thus indefensible numbers, there is a steady stream of claims that result in decreases in property values that soon prove unsustainable in the long term.
As an example, in 2007, Bronxville had 275 grievance claims, putting 27% of our village taxable assessed value at risk vs 2018, when grievances totaled 34, placing 5% of our total taxable value on the table.
Our grievance numbers are now so low because our values are so defensible. We update village values on a state-approved three-year cycle with roughly 400 homes chosen randomly on a yearly basis.
Outside of this normal cycle, building permits that result in improvements are reviewed yearly to discern additional home value and home sales in real time outside of the three-year cycle.
As perspective,
In 2015, $150,816,875 of village valuation was sold in 66 transactions with a median sales price of $2,135,000.

In 2016, $130,691,100 of value transferred in 59 sales, transactions with a median sale price of $2,200,000.

In 2017, 58 sales were transacted, representing $136,300,000 in village values, repeating a median sales price of $2,200,000.

Thus far, in 2018, $101,675,768 in value was sold in 45 transfers with a median sales price of $2,010,000, representing an 8.6% decrease from 2017 values.
Post-tax act (December 2017), village properties sold for 1.43% over actual assessments. Clearly, other factors were also in play, but the tax charges loomed large in the equation.
Addressing the issue of lower sales numbers at the high end of the market, the assessor is contemplating a special review for the home price strata of $3.6 million and above as a legally distinct class and adjust values accordingly.
If grouped as a class for revaluation, $200 million of village-assessed valuation would be in play. If values should drop, for example by 10%, the result would be a $20 million decrease in our current village cumulative assessed value of $3.162 billion.
Thanks to over 90% of villagers opening their homes for inspection, our revaluation serves statewide as a model for accuracy and fairness.
We now defend our values with vigor as our numbers are so defensible and have been almost uniformly victorious in court proceedings affecting all facets of the market – residential, commercial, and multi-unit.
Bronxville Village values uniformly and consistently approximate the assessing ideal of 10% or less from the mean or so-called coefficient of dispersion (C.O.D.). Since assessment of value is as much an art as a science, courts are not likely to impose any revaluation remedies unless the value delta is a full 25% from the mean. Consequently, and unlike Bronxville, municipal taxing authorities that await a court solution to the fairness problem are caught in a spiral of litigation and fruitless expense.
The village has no discretion as to assessment policies, as we are governed by the rules of the New York State Office of Real Property Services. New York procedure is considered rather cumbersome and arcane vis-à-vis those of other states. As an example, Connecticut reassesses property every five years by state law, and Florida uses the method that whatever you were willing to pay for property simply becomes its value. Though no system is perfect, these states offer a level of certainty and predictability not found in New York State laws. 
Photo by A. Warner
Editor's note: As a public service, MyhometownBronxville publishes articles from local institutions, officeholders, and individuals. MyhometownBronxville does not fact-check statements therein, and any opinions expressed therein do not necessarily reflect the thinking of its staff.