The 2023 Memorial Day logo designed by Bronxville School 5th grader Daniela Gambino
By Staff
May 17, 2023: With Memorial Day coming up, in this article, MyhometownBronxville is showcasing the Bronxville School PTA Memorial Day logos from the past ten years. These logos were all designed by Bronxville Elementary School students.
According to Bronxville Elementary School Principal Rakiya Adams, all elementary school classes have conversations about the history and significance of Memorial Day leading up to the Memorial Day Ceremony.
The classes also have a long-standing tradition of making hats featuring the American flag and red, white, and blue tie-dye shirts that they wear to the Memorial Day ceremony. Students also sing patriotic songs like the "Star-Spangled Banner" and "This Land is Your Land."
Additionally, some students participate in the Memorial Day PTA Logo contest, where one logo is chosen each year as the winner.
In reflecting on the logo competition, Amy Krause, President of the Bronxville School PTA, said, "It's wonderful that the Bronxville Elementary School teachers educate students about the significance of Memorial Day and that the Bronxville PTA provides a creative way to express it in the Memorial Day Logo contest. We feature the winning logo on our Memorial Day marketing. It's a time-honored tradition that elementary school students look forward to each year."
Below are the Memorial Day logos designed by Elementary School students over the past ten years.
2023
The 2023 Memorial Day logo designed by Bronxville School 5th grader Daniela Gambino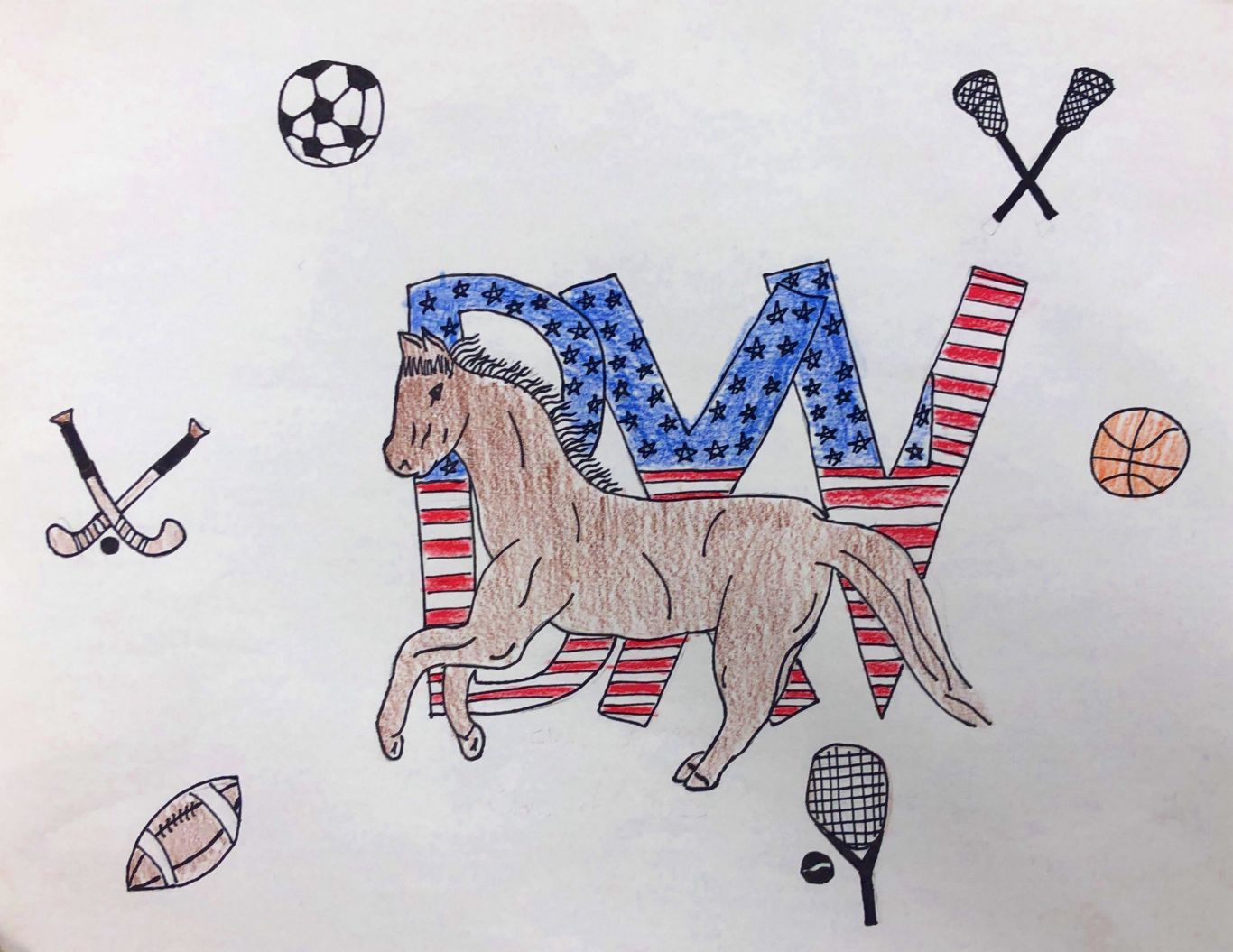 2022
The 2022 Memorial Day logo was designed by 5th Grader Annie Vanderwarker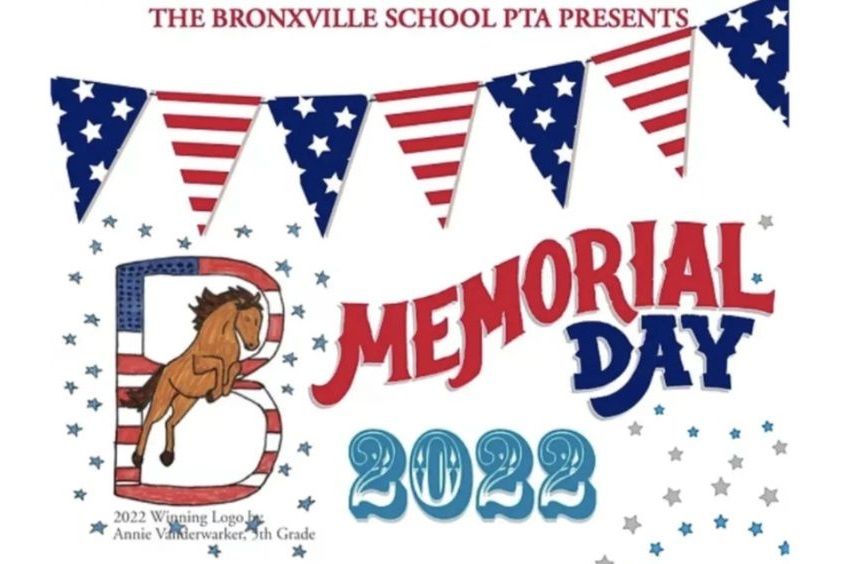 2021
The 2021 Memorial Day logo was created by Bronxville Elementary School third grader Zachary Golinger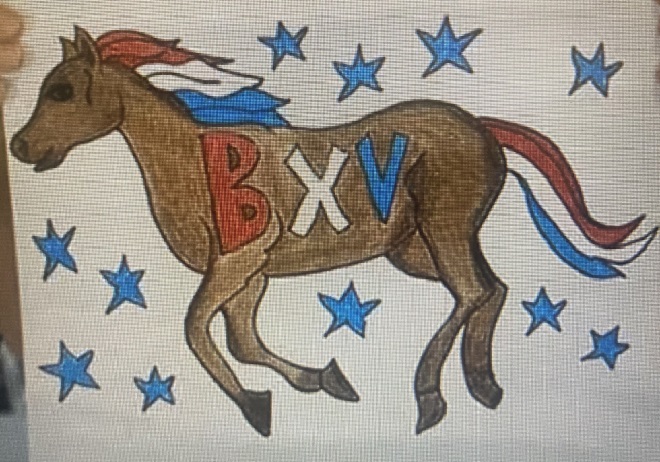 2020
The 2020 Memorial Day logo was created by Bronxville Elementary School 5th grader Andre Kahraman.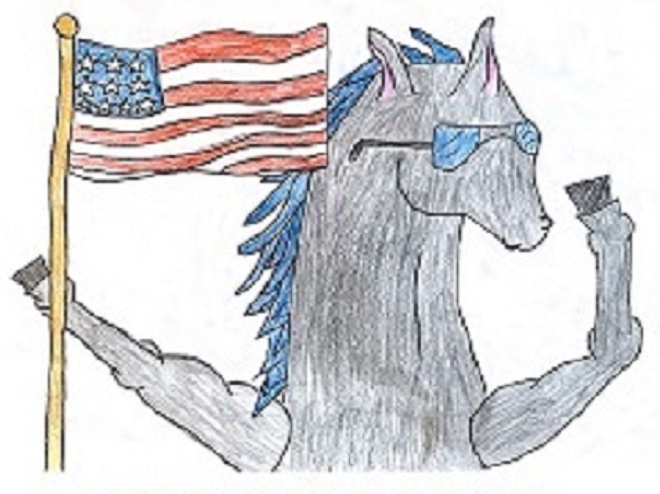 2019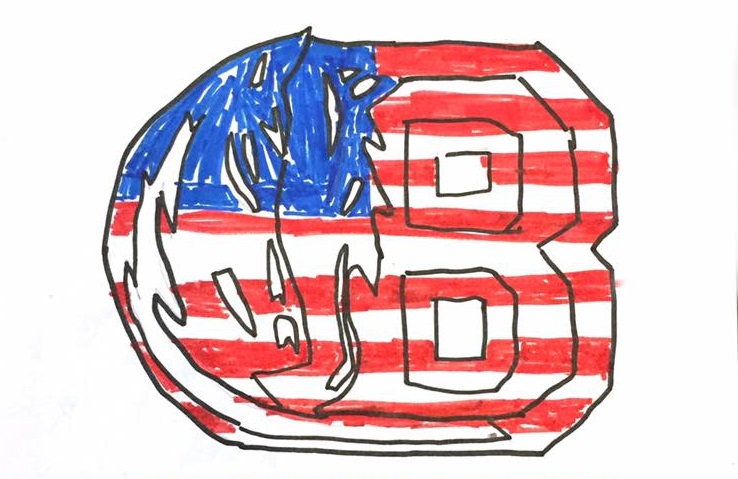 2018
The 2018 logo was created by Bronxville School student Lawson Meyer (shown below with her logo)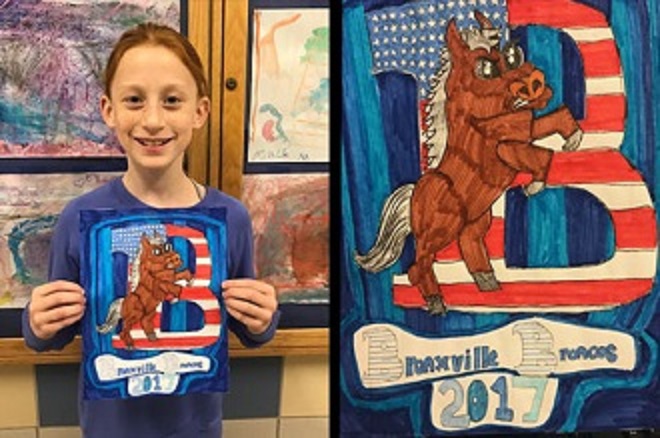 2017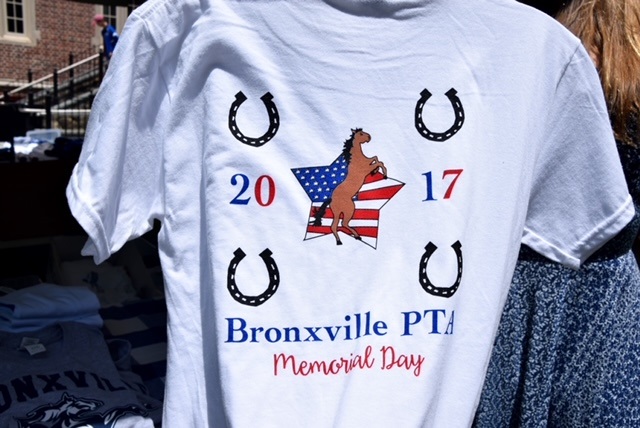 2016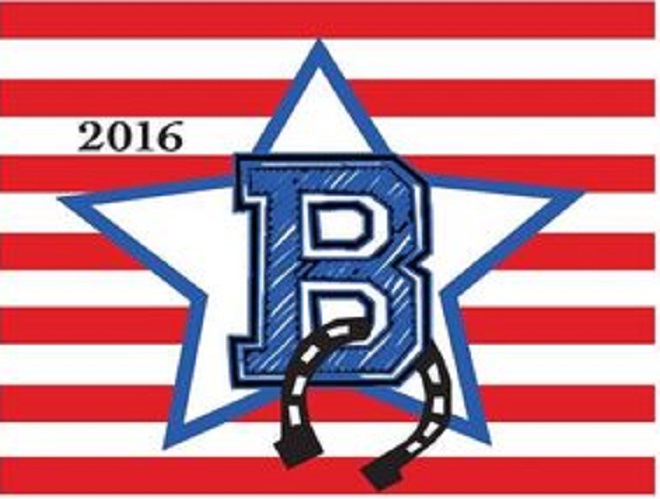 2015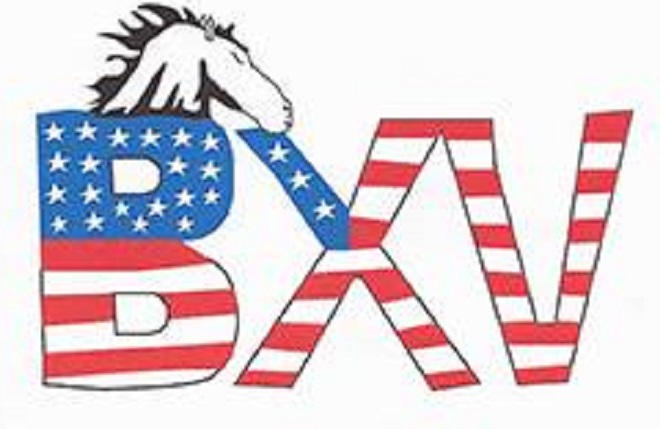 2014
The 2014 Memorial Day logo was created by Bronxville Elementary School third grader Wilder Burgin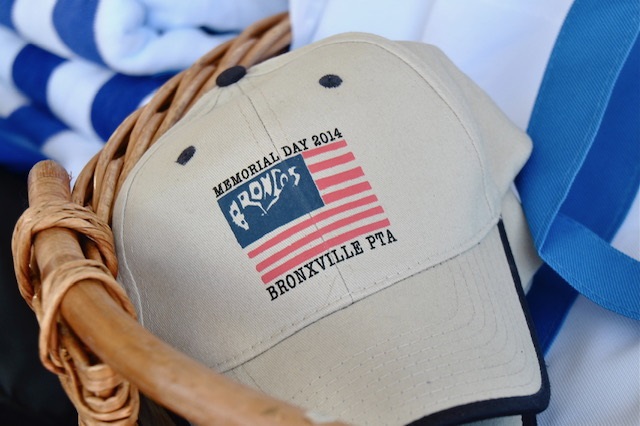 2013