By Jane Moynihan
March 16, 2023: The Bronxville Adult School is thrilled to present several informative and entertaining history lectures this spring with extremely engaging new and returning instructors.
On March 28, Joseph Forte, a professor for 44 years at Sarah Lawrence College, will present "Manna from Heaven: Food and Faith in Leonardo's Last Supper."  On April 12, beloved history instructor Christine Axen presents, "Robin Hood Tales," her first in-person appearance at BAS.  On April 18, popular instructor Serdar Arat will present "Creative Flows: Islamic and Western Art," followed by "Creative Flows: Islamic and Western Architecture" on May 23.
All lectures will be held at The Bronxville School at 7 pm. Tickets are $25 for each lecture and must be reserved in advance through the Bronxville Adult School website.
Professor Forte recently retired from Sarah Lawrence after enjoying a long, accomplished career teaching courses on art and architecture of the Italian renaissance and 17th century France.  Born in an ethnic neighborhood in Brooklyn, Professor Forte eventually found the world of academia, receiving his PhD from Columbia and dedicating his life to teaching and scholarship. He held the Esther Raushenbush Chair in Humanities at Sarah Lawrence.
Forte's lecture will examine the intersection of culture, food and art in Leonardo da Vinci's masterpiece, "The Last Supper." He will discuss how the painting's symbols, color, style, technique, and subjects reflect the cultural norms of the time and da Vinci's personal style.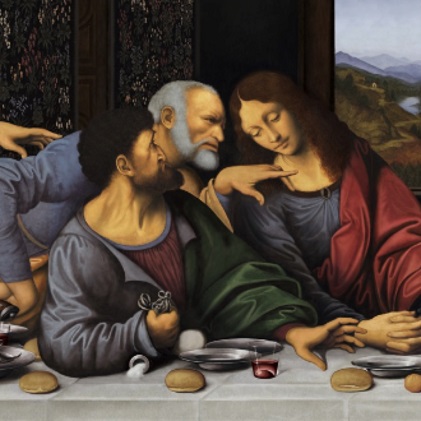 His passion for exploring the many layers of meaning in the painting is infectious. The food, for example. "What is not on the table is just as important as what is on the menu," he explains. Da Vinci was a vegetarian, so what do the bones on the table mean? Which dishes are most representative of Milanese food at the time? Forte will uncover these and many secrets in the painting. By the end of the presentation, you will realize you have learned about life during the Renaissance as well as art.
Christine Axen is well known in the BAS community for her hugely popular History Happy Hour series launched via Zoom during Covid. A medievalist specializing in French religious history, Axen has built a devoted following of people captivated by her discussions of the Middle Ages. This will be the first opportunity for students to enjoy her talks in person.
"Robin Hood Tales" will explore the original story of Robin Hood and its connection to popular culture. Axen explains, "there is a compassionate, charitable element to the Robin Hood tale that continues to be applicable and relevant." Robin Hood is so well known from TV and movies — from Errol Flynn to Kevin Costner — that people often forget the original narrative upon which it is based. "I want to bring history back to the tale," says Axen.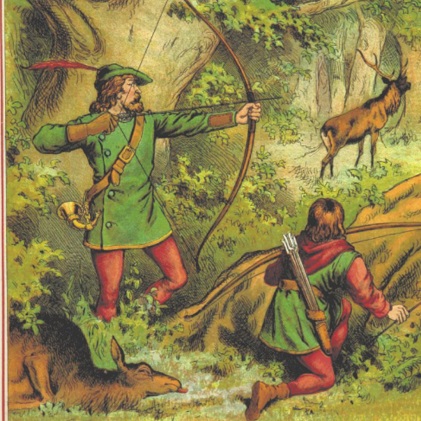 Axen received her PhD. from Boston University and currently teaches at Fordham University and St. John's University." 
Turkish-born Serdar Arat was educated both in Istanbul and in New York, making him uniquely qualified to present "Creative Flows: Islamic and Western Art" and "Creative Flows: Islamic and Western Architecture." The first lecture will explore the creative influences flowing between the art of the Islamic and the western worlds since the 9th century, from Spain to India, Leonardo da Vinci to Mehmed the Conqueror, medieval to modern, and beyond. "Islamic and Western Architecture" will explore fascinating topics such as: Is the pointed Gothic arch truly a Gothic, European invention? How come Islamic patterns adorn the Central Synagogue of New York City? Are the signature domes of Istanbul's famous mosques truly Islamic in origin? These and other questions will yield unexpected answers.
Serdar Arat is a visual artist, exhibiting internationally since the 1980s, primarily in New York City and Istanbul. He served as a Professor of Art at Concordia College-NY from 1993 to 2017. He has been lecturing at BAS since 2018 and has developed a loyal following for his in-person and virtual lectures.
"Robin Hood Tales," "Manna in Heaven," and "Creative Flows" are just a few of over 200 classes and courses offered through the Bronxville Adult School. To sign up for a lecture or class, or to browse the catalog, please visit bronxvilleadultschool.org. You may also call 914.395.0516 or email: This email address is being protected from spambots. You need JavaScript enabled to view it.. You can follow BAS on Instagram and Facebook.