By Kathleen Suss, Executive Director, Concordia Conservatory    
Jan. 25, 2023: Concordia Conservatory presented its gala benefit, "HAPPY TOGETHER," on Saturday, January 21  at The Reformed Church of Bronxville to a full audience of over 400 guests.
This gala concert featured chamber music with violinists Elizabeth Lim-Dutton and Emanouil Manolov, violists Lawrence Dutton and Sun Jim Lee, with cellist Andrew Janss in Anton Dvorak's String Quintet No. 3 "American" in the first half. 
This was followed by Bronxville resident, actress, singer and author, Melissa Errico, known for her starring roles on Broadway with Grammy-nominated conductor, arranger, orchestrator, composer and pianist James Lowe who regularly with major opera houses in the US and abroad, as well as on Broadway. Conservatory student Francesca Ricciarini of Bronxville who attends Rye Country Day School appeared with Melissa Errico in "For Good" from the musical Wicked and "Happy Together" also joined by Errico's 3 daughters.
Nine-Time Grammy Award winner Lawrence Dutton of the Emerson String Quartet and artistic director of the Hoch Chamber Music Series, opened the concert with Concordia Conservatory executive Director Kathleen Suss. Bronxville Mayor Mary Marvin on the benefit committee and Pelham Mayor Chance Mullen and his wife, Assistant Director of The Picture House, Francile Mullen were in attendance.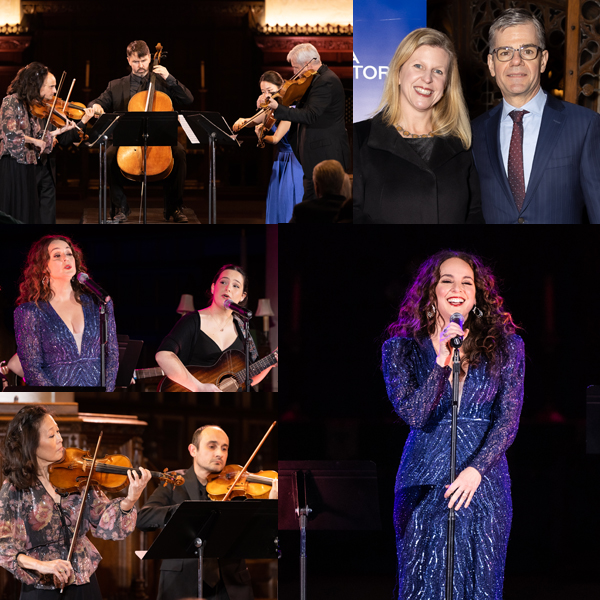 "HAPPY TOGETHER" goal was $100,00 and the event raised $135,000 towards to support scholarships and outreach, music and art therapy programs, concert series, the tuition-free community holiday musical, and the Conservatory's general fund.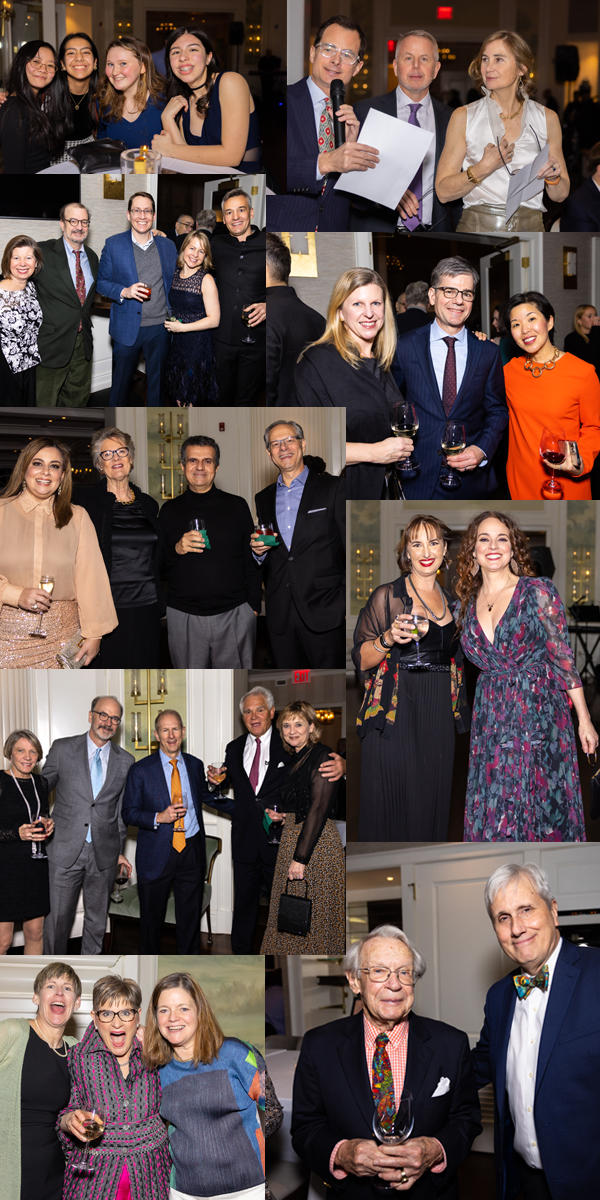 The 2023 Conservatory Benefit Committee includes:
Chairs Karen & Frank Knapp and Erin & Ed Lovett, with Claudia & Rodolpho Amboss, Katie McGrath & Dr. Robert Andrews, Anne & Pete Angevine, Barbara & Ralph Binder, Julia Golier & Bill Bornmann, Anne Louise & Matt Bostock, Linda & Jack Cioffi, Marcy & John Damasco, Hillary & Sean Grogan, Julie & Dan Latham, Stella Guarnieri & Jim Lombardi, Sandra & Richard Marr, Mary Marvin, Maureen & Don McAllister, Jane & Alden Millard, Larissa & Brian Modesitt, Jessica Sessions & Robert O'Hare Jr., Amanda & Roberto Ricciarini, Anne Prost & Olivier Robert, Erin & Andreas Seuffert, Margie Ball & Peter Stace, Irena & Bruce Stern, Abby & Holland Sullivan, Judy & George Unis, and Nancy & Rich Whitney.
The Benefit Junior Committee of Conservatory students includes:
Ciara Andrews, Shay Armand, Abigail Chang, Nate Dower, Sam Dutton, Nathaniel Garelik, Valeria Huerta, Leah Jones, Kit Knapp, Masha Lekovic, Samantha Lopez, Tara MacIntosh, Sarah Modesitt, Katharine O'Hare, Mila Paljusaj, Rihanna Samson, Laura Sanchez, and Keala Schubert.
Photos by Stephen J Mihalchik 
Concordia Conservatory's mission is to inspire, instruct, and enrich lives through music by offering excellence in education and performance.