By Kathleen Suss, Executive Director, Concordia Conservatory
Nov. 2, 2022: Concordia Conservatory presents the More Than Music concert on Sunday, November 6 at 4 pm HUMANITY, HUMILITY, & Music with Concordia Conservatory faculty soprano Sun Young Chang, violinist Emanouil Manolov, pianist Marija Ilić in a chamber music program of music by Claude Debussy, Stefan Weisman and Max Richter. The concert will take place at the home of Laurie and Hoke Slaughter, 2 Elm Rock Road, Bronxville.
This 45-minute concert/lecture program will address war, social turmoil, and unrest in the world, acting as a form of quiet activism and a call for peace. Tickets are $25 for adults and $15 for seniors and children. To purchase tickets, visit www.concordiaconservatory.org or call 914-395-4507.
About the Concordia Conservatory Faculty Musicians:
Soprano Sun Young Chang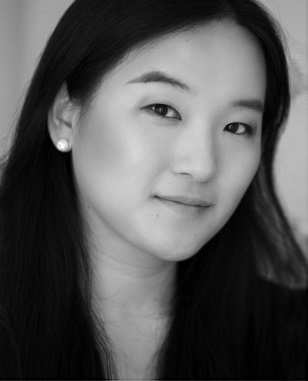 Soprano Sun Young Chang has worked extensively both teaching voice and performing for over a decade. She received her Master of Music and Professional Studies Diploma from Mannes College of Music, The New School for Music.
She was named a Finalist in the Connecticut Opera Guild Competition and the Violetta DuPont Vocal Competition, and a Semi-Finalist in Rochester Oratorio Vocal Competition and Joy In Singing Competition. She has featured as a frequent soloist in Hoch Chamber Music Series, Afternoon Music Series in Summit, Hot Springs Music Festival, Rangeley Friends of the Art Summer Concert Series and other numerous concert series.
She has performed opera roles such as Mimi, Lauretta, Giulietta, Micaela, Donna Elvira, Pamina, Nella, Gilda, Anne Truelove, and Zerlina, with Empire Opera, the Delaware Valley Symphony Orchestra, Kaye Playhouse, and the Actors Studio.
As an active educator, Sun Young is a distinguished member of the faculty at Concordia Conservatory and also teaches at Berkshire Choral International.  She has taught on the voice faculty of Kean University and Westerhoff School of Music and Art and the Metropolitan Opera Guild Education Department.
Pianist Marija Ilić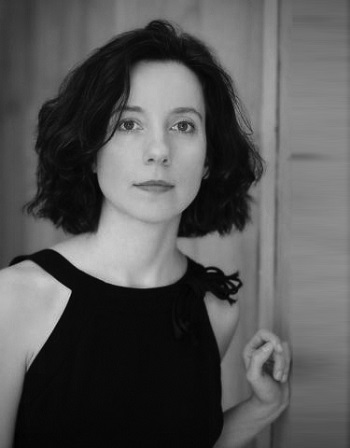 Pianist Marija Ilić is a dedicated and expressive performer of the standard repertoire, as well as the newest music of the 20th and 21st centuries. She has been praised as a compelling, poetic, and decisive musician by The New York Times, and noted for her quiet intensity.
Her performances include recitals at Weill Recital Hall at Carnegie Hall, Clark Studio Theater at Lincoln Center, 92nd Street Y and Merkin Hall, Trinity Church, the Smithsonian Institute in Washington, D.C., as well as at the Music Festival of the Hamptons, Norfolk Contemporary Music Festival, Hoch Chamber Music Series at Concordia College, Skinner Hall at Vassar College, Western Washington, Princeton, and Loyola Universities, and abroad at the Aldeburgh Festival in England and Musica Viva, Kolarac Hall, and Parliament Hall in Belgrade (Serbia), Constanta (Romania), and Sarajevo (Bosnia and Herzegovina), among others.
She has worked closely with some of today's most important composers, including William Bolcom, Martin Bresnick, George Crumb, Oliver Knussen, Meredith Monk, Richard Wilson, and Aleksandra Vrebalov. Marija Ilić performs in a piano duo with Milica Jelača Jovanović, playing concerts in Europe and the United States, and is the founding principal pianist of Christopher Caines Dance Company. She often performs as a harpsichordist as well in programs that span music from the seventeenth century to the present day.
A native of Belgrade, Serbia, Marija holds her undergraduate degree from the Belgrade Music Academy, her graduate degree from the Mannes College of Music, and a doctorate in piano performance from Rutgers University, with J. S. Bach's The Art of Fugue as her doctoral topic.
She can be heard on New World Records, Mutable Music, Innova and Silent Treatment Music labels, and her solo piano CD on MSR Music label, with music by J. S. Bach. She is on the faculty at Vassar College and Concordia Conservatory, where she is also the artistic director for the More Than Music concert series.
Violinist Emanouil Manolov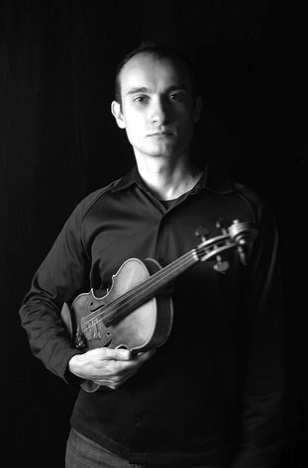 Violinist Emanouil Manolov made his debut playing on Bulgarian National Television at the age of ten. Since then, he has gone on to concertize throughout his native Bulgaria, Germany, Japan, and the U.S. Solo and chamber recitals include performances at the Kennedy Center, the Library of Congress, the Smithsonian, the Embassy Series, and Weill Hall. Mr. Manolov has collaborated in chamber music performances with members of the Emerson Quartet, the Berlin Philharmonic, and the Chamber Music Society at Lincoln Center. He serves as Artistic Director of the North Shore Pro Musica chamber music series.