By Kathleen Suss, Corcordia Conservatory
Oct. 26, 2022: Concordia Conservatory's UNIQUE Series presents "The Sound of Feelings" on Saturday, November 5 in the Edwards Room at The Reformed Church of Bronxville (180 Pondfield Rd).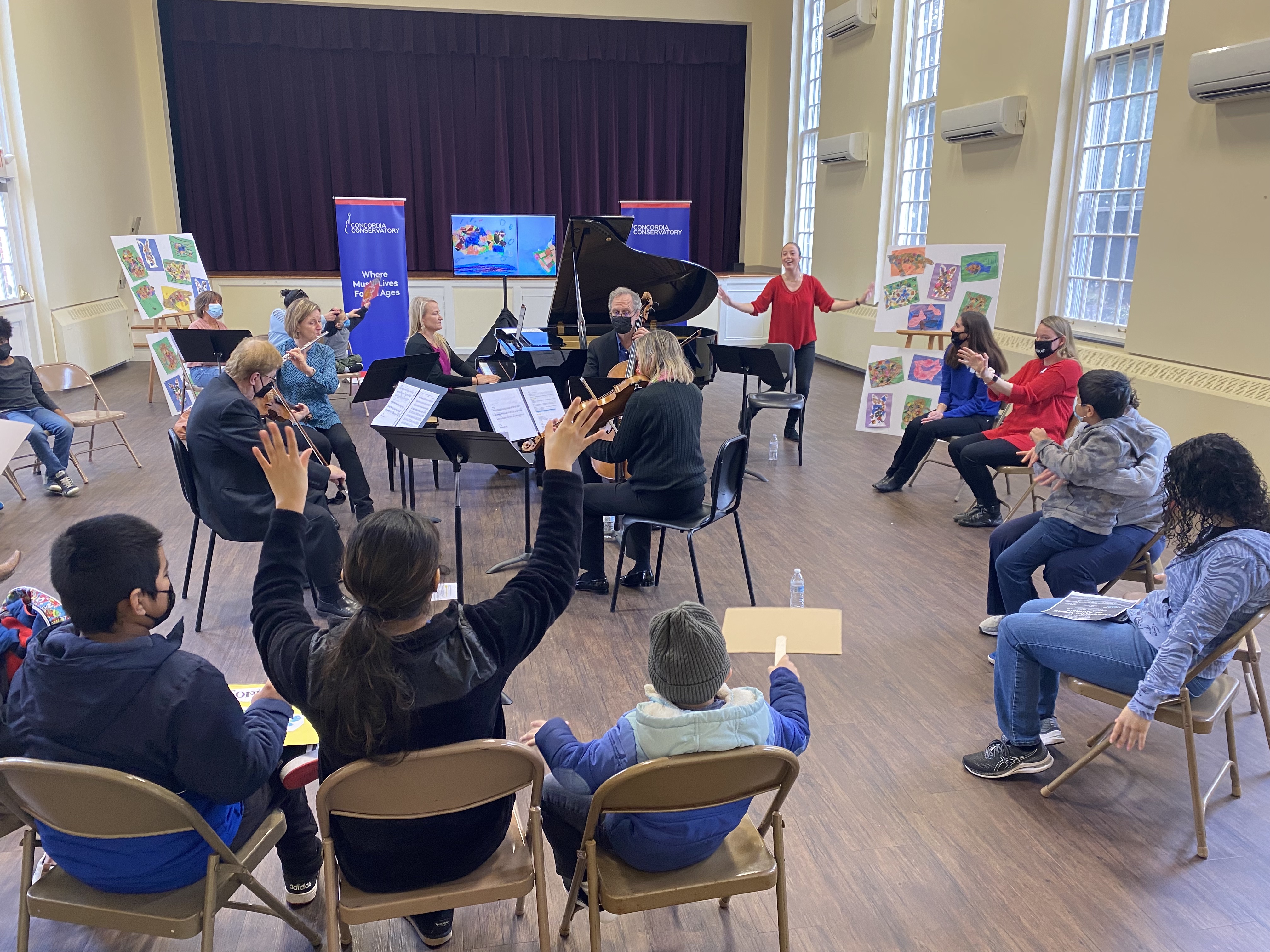 The UNIQUE is an interactive, 30-minute concert experience created specifically for learners with special needs and their families.  Featuring music from Suite Italienne by Igor Stravinsky, the concert is performed by violinist Elizabeth Lim-Dutton of Orchestra Lumos and Conservatory faculty pianist Marijia Ilic, and is written and hosted by Rami Vamos with dancer Ella Grace Worraker.  Rami will engage audiences with elements of music therapy and family friendly humor, while making classical music accessible to the students.   The concert schedule is as follows:
At The Reformed Church of Bronxville                        
10:00  am  Elementary School students                      
11:00  am  Middle & High School students                                
Series Artistic Director, Elizabeth Lim-Dutton, a violinist with Orchestra Lumos, worked closely with Concordia Conservatory's Executive Director Kathleen Suss and Nicolas Gonzalez, Community Engagement and Education Manager for Orchestra Lumos, to bring this truly "unique" series to the community.  Conservatory staff Kathleen Moriarty and Lilly Slaughter, as well as piano student Ashton Turner serve as Series Ambassadors.
Concordia Conservatory provides music therapy and its wealth of developmental benefits both one-on-one and with weekly classes in Bronxville and in Stamford. They also serve the Stamford and Norwalk Public Schools, serving 450 students ages 5 to 22.   
Tickets for the UNIQUE Series concert are $5 for children/seniors and $10 for adults and can be purchased at www.concordiaconservatory.org 
Concordia Conservatory's mission is to inspire, instruct, and enrich lives through music offering excellence in education and performance.