May 11, 2022
Dear Friends & Neighbors:
As we approach the May 17th School Board & Budget election, I wanted to introduce myself, explain why I chose to run for the Board, and ask for your support.  My current experience with each of our three schools with children in the 5th, 7th and 10th grades gives me a unique view into the significant strengths, growth opportunities and challenges facing The Bronxville School.  I will bring valuable skills to the Board which I developed in my 26+ year career in change management at Accenture, the $50B professional services firm where I am a global lead, and my 16+ year academic experience as a professor at NYU.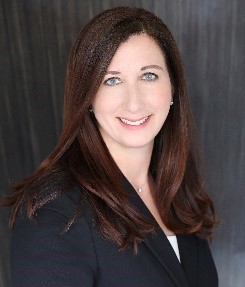 Erin Bertocci Seuffert
Born in Manhattan, I was a student-athlete at Riverdale Country School, and I continued my academic pursuits at Columbia University (Columbia College).  My family moved to Bronxville ~35 years ago; my husband Andreas and I moved to this exceptional community 20 years ago and are grateful our daughters are growing up here.  My blend of current knowledge of the Elementary, Middle and High Schools and historic knowledge of the Bronxville School (my brother attended K-12, graduating in 2001) gives me a broad perspective on all three schools and the relevant experiences of parents and children in each.
Locally, I serve as an evaluator for The Community Fund (TCF), a charitable organization providing funding and administrative support to local non-profit social service agencies and community programs.  In addition, it has been my privilege to serve as a Class Parent for at least one of my children every year since they were in nursery school (10+ years), including this year for my 5th grader, as I serve as her class Treasurer.  Thanks to our daughters' athletic activities over the years, I have gotten to know many of you as I actively supported their respective soccer, basketball, volleyball, karate and swimming-related endeavors.  I am an eager parent volunteer for school theater, PTA and Girl Scout events.  One reason Bronxville is so special is that we are a community that cares and contributes, and it has been a privilege to get to know more of you through this election process.
Over the last 26+ years at Accenture, I have held roles related to our change management practice and now serve as a global enablement lead responsible for helping our 700,000 employees more effectively bring our best thinking to our clients.  I lead large-scale program management and help organizations achieve their goals by improving the way they communicate and manage their talent, all while maintaining significant fiscal discipline.
Additionally, in my 16+ years as an adjunct professor at NYU, I've taught many classes including "Communications for HR" and "Managing Complex Change", which allow me to bring practical frameworks and advice based on working with Fortune 500 clients to my graduate students.
The Board faces several important issues right now. These include hiring, and partnering with, a new Superintendent; fiscal / budget responsibility and facility management; and talent management including hiring, developing and retaining the best people (particularly critical given that people are walking away from their jobs in record numbers).  As we ensure our children are supported to be the best possible versions of themselves, we also need to prioritize areas such as:
Continued academic excellence and optimized curriculum: We should create an open forum in which parents have a greater opportunity to be heard as they share their thoughts on potential curriculum improvement opportunities.  I believe this is important not only related to diversity, equity & inclusion but also on topics such as Elementary School foreign language; Middle School math; High School STEM; and special needs programs.
Improved communications: Increasing engagement and communications regarding the Board's work must be improved to provide transparency to the community it serves.  We should improve the Board website so is easier to navigate and highlights upcoming meetings, committee formation and important materials.  The Board should also increase its outreach efforts by hosting casual "open door" events offering community members the opportunity to meet Board members informally.  We need to make it easier for parents to quickly identify the latest information about what is 'going on' in the school – whether it's college guidance updates, scheduled events, or hearing the accomplishments of our students and faculty.
Mental health support: The fulfilment of the Bronxville Promise requires that we help our students to be resilient and mentally strong.  We currently have the CARES program at the elementary school, an advisor program in the middle school and the guidance programs at the high school.  Our students experience a variety of challenges with respect to social development and mental health, and Covid-19 has only added to these pressures.  We need to continue to shape school support systems to meet the needs of our children and to help them to feel more comfortable accessing these available resources.
I am honored to have been selected by the Bronxville Non-Partisan Committee (NPC) to be a candidate for School Board Trustee.  The outpouring of support I have received, and for which I am grateful, has been humbling.  Thank you for taking the time to get to know me. 
Please remember to vote in the Blue Gym at the Bronxville School between 7am – 9pm on May 17th.
Erin Bertocci Seuffert
Editor's note:  MyhometownBronxville does not fact-check statements in letters to the editor, and the opinions do not necessarily reflect the thinking of its staff. Its objective in publishing letters to the editor is to give air to diverse thoughts and opinions of residents in the community.