Dear Neighbors,
I write to introduce myself and to share my reasons for seeking a seat on the Bronxville School Board.  After spending 13 years in nearby Tuckahoe, my husband, Steve, and I moved to the Village in 2016 for two reasons:  (1) the excellent schools; and (2) the school centered community. 
Our older daughter thrived in the High School, graduated in 2021 and is now a freshman at Cornell University.  Our younger daughter started in the Elementary School and is now in 7th grade.  We have been involved in the full range of activities at the schools – soccer, tennis, music, drama, Model Union, etc. – and have made it to the other side of APs and college applications – and honestly have loved every minute of it.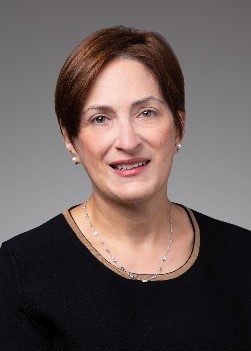 Alexa Pappas Zannetos
I have been a Class Parent, a keynote speaker at the BHS 9/11 Memorial, a hawker of Bronco merchandise at Memorial Day and Homecoming and the lady pinning boutonnieres on lapels before graduation.  Before that, for over 8 years, I was an active and visible member of The Chapel School community engaged in all aspects of its PTO.  I co-chaired both its annual Gathering of Friends gala as well as the 75th Anniversary of the Village Lutheran Church event. 
Today, I am running for Bronxville School Board to play a part in preserving all that is so special about our community and to have a hand in positioning the District for continued excellence and achievement in the years to come.  I believe we are only temporary stewards of the Bronxville Promise and have an obligation – not only to deliver on it today – but also to deliver it to the generations that will come after us.     
Why should you cast a vote for me?  Because skills and experience do matter.  I am the only candidate with a legal background and, if elected, would be the only lawyer on the School Board, drawing on nearly three decades of experience practicing law.
I have been in-house counsel at a global investment bank for 22 years and currently serve as its Global Head of Employment Law.  Today, I am responsible for managing employment-related legal matters on behalf of 77,000 employees in 50 states and 37 countries.  I have extensive experience navigating through change and crises as well as building coalitions and finding common ground on difficult issues.  My substantive area of expertise in labor and employment law will directly benefit the Board in its deliberations on these sensitive personnel matters, the most urgent of which is the selection of a new Superintendent.
Public school education across the US is at an inflection point.  We continue to navigate our way out of the pandemic and have yet to appreciate the lasting effects of the pandemic on the most vulnerable among us, our children. I understand from conversations with community members that there are concerns regarding school operations and interactions with the Board.   If elected, I commit to working with the community, the administration and the existing Board to, among other things,: 
(1) Maintain Academic Excellence:  We must continue to position our students to achieve at the highest levels. To do that, we have to attract talented educators and administrators, be attuned to best practices across high performing public school districts and engage with competitive institutions of higher learning.; and
(2) Improve Communications:  We can and must do more to improve transparency around important issues and facilitate improved Board engagement with the community. These are easy fixes that can have a big impact.
On a more personal note, I am a strong believer in engaged citizenship and in giving back.  I am a member of the Board of Consultors for the Villanova University Law School and a Co-Chair of the American University's Women's Network. 
I think if you asked my close friends they would describe me as a thoughtful person with a wicked sense of humor who is an avid ice hockey fan (Go Rangers) and a "mama bear" of the highest order.  I respectfully request your consideration on May 17th and promise that, if elected, I will dutifully serve to advance the Bronxville Promise and advocate on behalf of all of our children in the classroom, on the playing field or center stage.
Alexa Pappas Zannetos