By Irena Choi Stern, board member, Friends of the Bronxville Public Library 
The Friends of the Bronxville Public Library (FOBPL) Board elected four new officers at its Sept. 15 board meeting, the final one chaired by outgoing president Dina Grant. The officers for 2020-2021 are:  Rekha Waggoner, president; Lauren Toal, vice president/president-elect; Zahabia Brainch, treasurer; and Laura Kinon, secretary.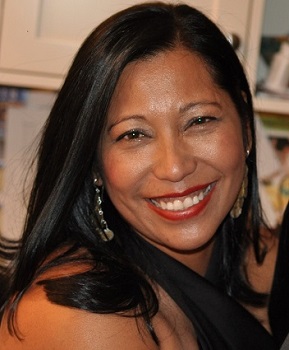 Rekha Waggoner
"Bronxville stands out because of the incredibly strong, smart and talented women who live here, and we are thrilled that four of them have assumed leadership of our beloved library," said Irena Choi Stern, chair of the FOBPL Nominating Committee, which included Isabelle Ingersoll, Jody Klessel and Dina Grant.
In addition to those on the Nominating Committee, the members of the board include Grace Gilmer, Heather Lamadrid, Margaret Mager, Carolyn Mattson, Chiara O'Connor and Vanessa O'Friel.
Over the years, the FOBPL has quietly filled in where library budgets have not been able to meet the need, funding all adult and children's programming, including the summer reading program, author events featuring nationally recognized writers, including Min Jin Lee and Fiona Davis. On Sept. 16, the FOBPL organized an author event with Barbara Demick, discussing her latest book, "Eat the Buddha: Life and Death in a Tibetan Town," and on Sept. 30 it will present an evening with  Fiona Davis, author of the New York Times bestseller "The Lions of Fifth Avenue."
The FOBPL also funds a museum pass program to New York City institutions, as well as access to e-books, databases and other internet resources available without charge to Library cardholders. The library has long been a central focus of the community, with residents donating to the 2001 renovation of the building, the majority of which was funded by the sale of a Childe Hassam painting that had been hanging for decades in the Library. The ongoing programs are funded by community support through annual donations to, and a benefit organized by, the FOBPL.
Photo at top by A. Warner; Other photo courtesy Friends of Bronxville Public Library

Editor's note: As a public service, MyhometownBronxville publishes articles from local institutions, officeholders, and individuals. MyhometownBronxville does not fact-check statements therein, and any opinions expressed do not necessarily reflect the thinking of its staff.