Pictured: Artwork by Stephanie Rosenberg, Westlake High School
By Elizabeth Vranka, Executive Director of OSilas Gallery at Concordia College
Jan. 27, 2021: On January 21, OSilas Gallery at Concordia College New York was thrilled to present its 15th annual Regional High School Student Art Exhibition ("StArt") and its first-ever virtual art exhibition. 
While OSilas Gallery would typically install this show in the Gallery and host over 200 students, art teachers, and guests at a jubilant opening night reception, this year, guests experienced the show virtually with an online tour and awards presentation. The Gallery was pleased that this new format allowed it to continue its annual high school art exhibition at this challenging time.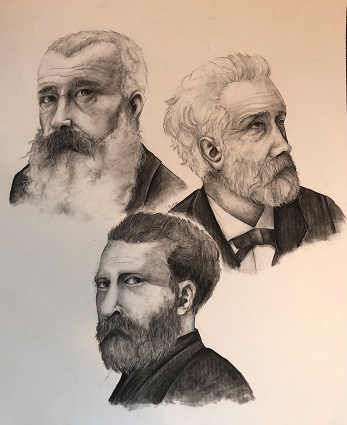 Pictured: Artwork by Lucia Bautista, Montefort Academy
OSilas Gallery organizes its annual StArt exhibition to encourage and support high school artists by giving them the opportunity to showcase their work in a professional setting and build their credentials and portfolios for college. 
Art faculty from each participating high school are allowed to select up to three works for inclusion in the exhibition. The exhibition is juried by a panel of five art professionals, and Certificates of Excellence are given to top entries.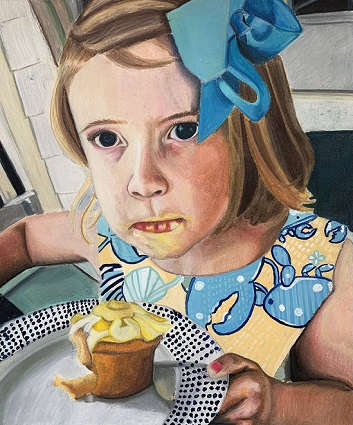 Pictured: Artwork by Katie Lehan, Darien High School
This year due to the pandemic, images of works were submitted online together with audio artist statements. The entire exhibition was conducted virtually. 
On view are works by 53 students representing 21 public and private high schools from Westchester, Rockland, and Fairfield Counties.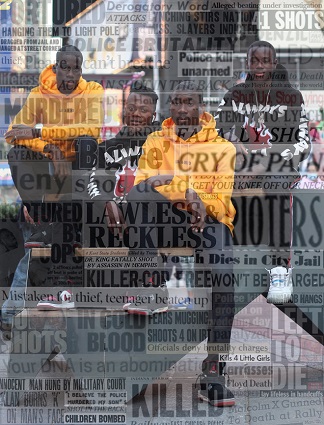 Pictured: Artwork by Samantha Milewicz, Byram Hills HS
StArt 2021 can be viewed online at https://osilasgallery.org/2020/11/16/exhibition-start-2021/.   
The panel of judges for StArt 2021 comprised Nelle Davis, an artist and an instructor at OSilas Art Studio; Randy Frost, an acclaimed fiber artist; Amie Hollmann, Adjunct Professor of New Media and Associate Director of Creative Services at Concordia College; Charles Little, Curator Emeritus at The Metropolitan Museum of Art and The Cloisters; and Nancy Little, former Director of the National Academy School of Fine Art (New York City).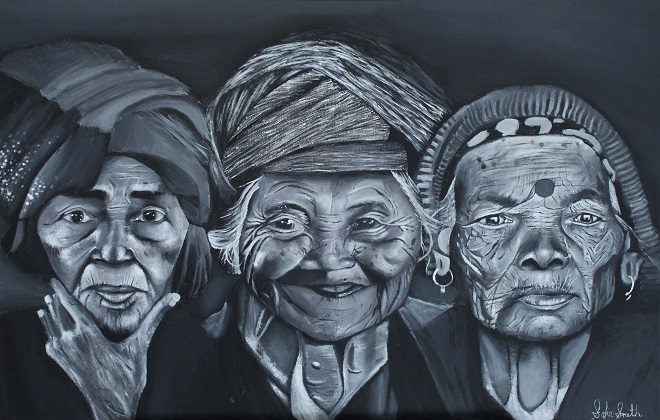 Pictured: Artwork by Sophia Smith, School of the Holy Child
The panel selected the following artists to receive Certificates of Excellence for their submissions to StArt 2021:
Lucia Bautista, junior, The Montfort Academy, Inspiration '21, charcoal on paper;
Katie LeHan, senior, Darien High School, Sticky Fingers, colored pencils, and oil paint;
Samantha Milewicz, sophomore, Byram Hills High School, My Life Matters, Too, photography and collage;
Stephanie Rosenberg, senior, Westlake High School, Identity, watercolor, gouache and gold ink; and
Sofia Smith, senior, School of the Holy Child, Jube, acrylic paint on canvas.
StArt 2021 was sponsored by The Community Fund of Bronxville, Eastchester, and Tuckahoe.
Participating High Schools
Ardsley High School · Bronxville High School · Byram Hills High School · Charles E. Gorton High School · Clarkstown High School North · Darien High School · Eastchester High School · German International School · Harrison High School · Hastings High School · Maria Regina High School · The Montfort Academy · Ossining High School · Palisade Preparatory School · Pelham Memorial High School · Riverside High School (Yonkers) · Rye Neck High School · Saint Catherine Academy · School of the Holy Child · Valhalla High School · Westlake High School
For more information on exhibitions and a full listing of gallery events, please visit osilasgallery.org.
Editor's note: As a public service, MyhometownBronxville publishes articles from local institutions, officeholders, and individuals. MyhometownBronxville does not fact-check statements therein, and any opinions expressed do not necessarily reflect the thinking of its staff.