By Kathleen Suss, Executive Director, Concordia Conservatory
Jan. 13, 2021: Concordia Conservatory presents its gala benefit concert "Meant for More" on Saturday, January 23 at 7:00 pm as a livestream from Sommer Center for Worship and the Performing Arts at Concordia College New York.
The virtual benefit will feature a cabaret with Broadway great Sierra Boggess, and chamber music selections by Dvorak, Brahms, and George Walker.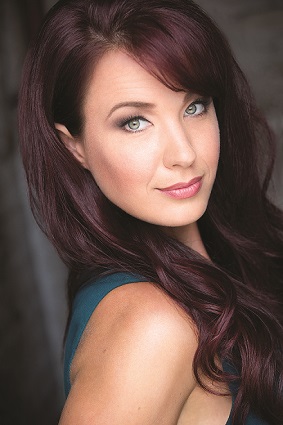 Sierra Boggess
Performing will be violist Lawrence Dutton, violinists Elizabeth Lim-Dutton and Emanouil Manolov, cellist Nick Canellakis and pianist Jim Lowe. The event will be hosted by Conservatory Executive Director Kathleen Suss, Hoch Chamber Music Series Artistic Director Lawrence Dutton, and Benefit Committee chairs Claudia Amboss, Zlata Gleason, and George Lekovic, with a special appearance by President Nunes.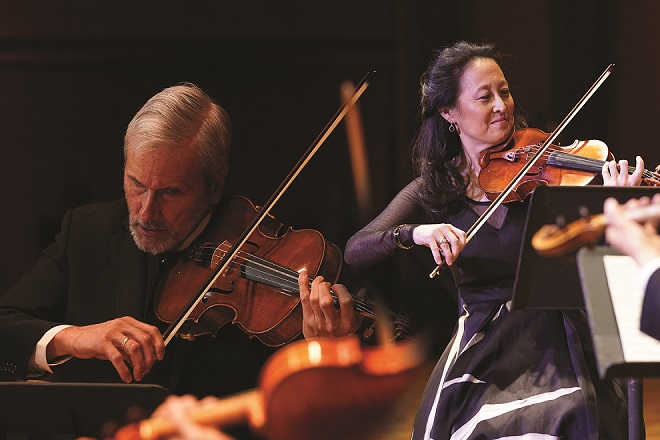 Lawrence Dutton, viola Elizabeth Lim-Dutton, violin
"Meant for More" supports the Conservatory's ongoing effort to make music available to all. Funds raised will support scholarships and outreach, the Conservatory's music and arts therapy Arts For Healing programs, the annual Holiday Community Musical, the Family Musical Adventures Series, the Hoch Chamber Music Series, and the Conservatory's Stamford campus.
The broadcast link is $40 ($20 for seniors) and may be purchased here. 
The Conservatory has set a fundraising goal of $100,000. If this goal is met by the end of the virtual livestreamed benefit, a generous anonymous donor will make a matching gift of $100,000. So, please give and give generously. Donations can be made at www.concordiaconservatory.org by clicking SUPPORT.
In addition to the chairs, the 2021 Conservatory Benefit Committee includes Anne Angevine, Melissa Barney, Cynthia, and Brian Beglin, Mariellen and Noble Carpenter, Anne and Rupert Cox, Julie McNally Daher, Dorothy Dougherty, Lauren and Paul Ghaffari, Julia Golier and Bill Bornmann, Jainah and Carl Hamman, Jean Hanson, Jennifer Lescott, Edward and Erin Lovett, Alex Macintosh, Margaret Mager, Maggie Marrone, Mauricio Morato, Carolyn and Donald Moriarty, Sally and Drew Quayle, Sandra and Peter Schubert, Wendy Sigurdson, Laurie and Hoke Slaughter, Greg Suss, and Laura and Conrad von Tienhoven.
The high school junior committee consists of Jake Adkins, Cesar Aguilera, Amelia Bornmann, Sarah Angevine, Nicholas Arakas, Natalie Beit, Elizabeth Cioffi, Malachi Cleary, Elizabeth Burnell, Aidan Hartenstein, Jessica Kaufman, Emma Keegan, Aidan McIntosh, Sarah Mickley, Danilo Nieto, Jeffrey Rohr, Ethan Sanna, Keala Schubert, Charles van Tienhoven, and Ben Wien.       
Pictured at top: Lawrence Dutton, Elizabeth Lim-Dutton and Sierra Boggess
Photos courtesy Concordia Conservatory
Editor's note: As a public service, MyhometownBronxville publishes articles from local institutions, officeholders, and individuals. MyhometownBronxville does not fact-check statements therein, and any opinions expressed do not necessarily reflect the thinking of its staff.