Pictured: Alice Heathwood, Delaney Leddy, Katie Korb and Ella Tuck with their City Island Rowing U17 8+ teammates. Photo courtesy row2k.com
By City Island Rowing staff
June 15, 2022: Last Friday, Alice Heathwood, Delaney Leddy, Katie Korb, and Ella Tuck, all sophomores at Bronxville High School, traveled with their close-knit rowing team to Regatta Island in Sarasota, Florida, to compete in the US Rowing Youth National Competition which included the best boats in the country.
Calloused hands, aching muscles, and burning lungs couldn't stop these four Bronxville High school girls and their City Island Rowing U17 8+ teammates from pushing through and winning their heat.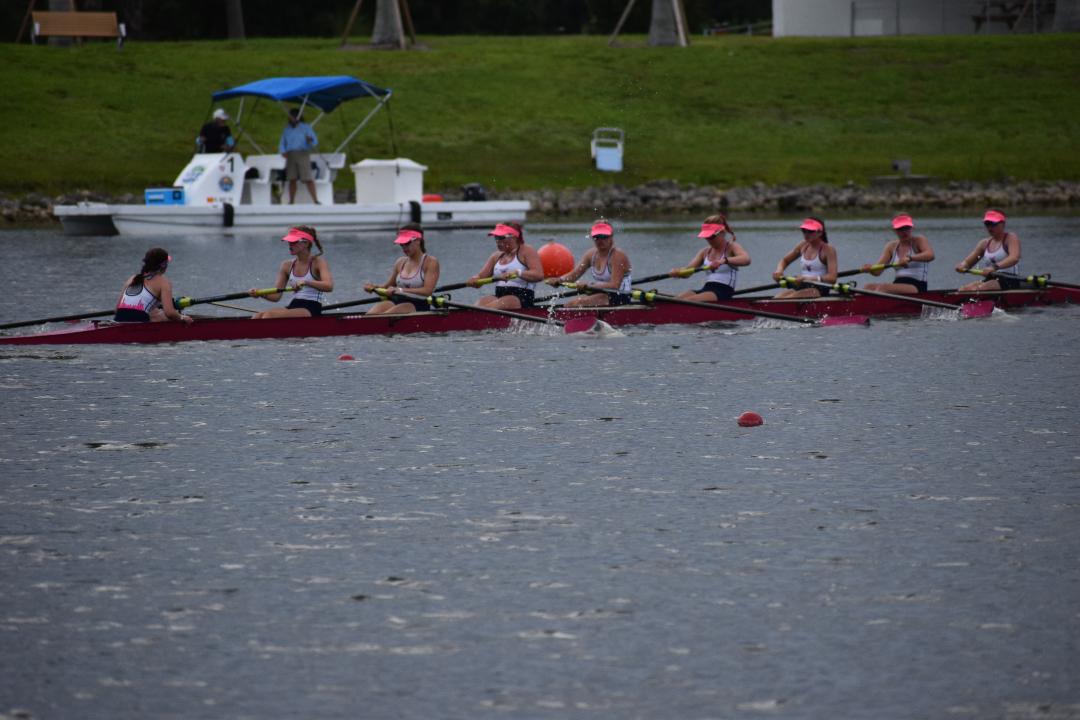 The team competing during their Nationals D Final win.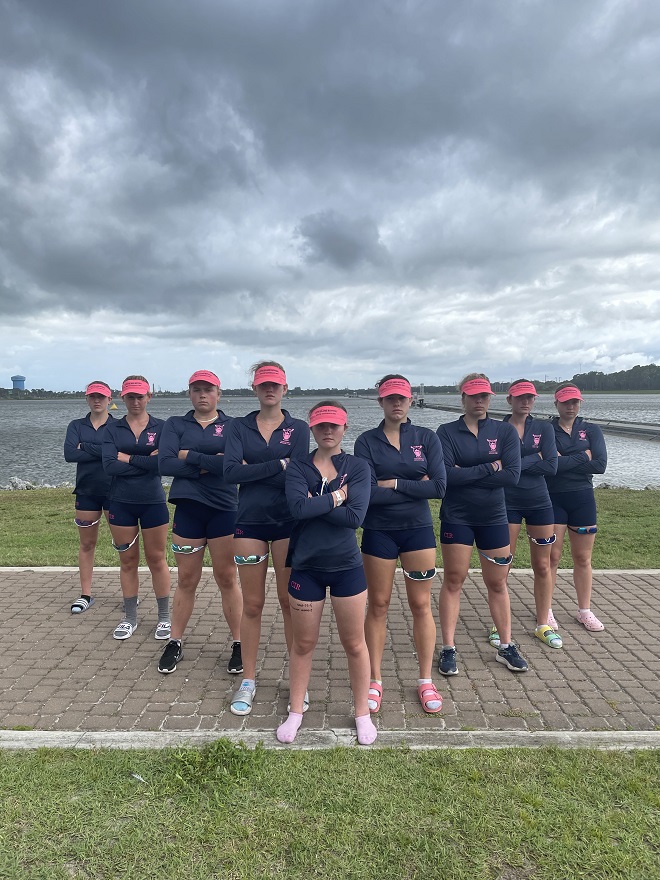 After a disappointing time trial on Thursday, where they raced with the top 25 boats in the country and qualified for the D final, they found redemption by leaving open water between them and other boats and finishing first.
They had dreamed of competing in the B finals and knew they would have to be perfect at this intense National level to make it, but the shifting wind made their time trial run incredibly challenging. The wind changed from tailwind to crosswind to headwind during the approximately 7-minute 2K race, making their run technically and physically demanding. But they found success Friday, when they won the head-to-head D final race, besting the competition by almost 10 seconds.

It was a long road to Nationals. These girls have been training since freshman year on the Long Island Sound with City Island Rowing in the Bronx. They are out in all types of weather and can be seen leaving their homes before 5 am some days to get in a 1 1/2 hour session before going to school. When they can't be on the water, you can find them cross-training at the gym with weights and cardio or using the rowing machine, known as "erging."  To qualify for Nationals, the City Island U17 8+ girls competed in the NY States in Saratoga on May 14, where they took the Silver Medal.

This team is lucky to follow in the footsteps of three talented Bronxville upperclassmen rowers. Senior Sydney Tuck, who is committed to row at UNC-Chapel Hill; senior Sophia Bouvard, who will be rowing at the University of San Diego this Fall; and Junior Clarissa Russo, who is a Varsity rower at City Island.