For the Christmas season, Nutmeg will be offering a selection of Cakes, Pies, and Dessert Platters & Baskets with many of our popular, delectable treats. 
At Nutmeg, you can customize the Perfect Platter or Basket for your Holiday Festivities and Gift Giving!
15 Park Place
Bronxville, N.Y.
914-779-1948
This unique one-stop shopping experience will be featuring some specials for the holidays. Paul Chietro, the owner, takes pride in what he offers to his customers. Christmas Eve Seafood will include Live Lobsters, Ready-to-eat Jumbo Shrimp, fresh Crabmeat, and fresh cooked Lobster Meat.
For Main Courses, the favorite choices are Filet Mignon, Prime First Cut Standing Rib Roast, Crown Roast of Pork, Smoked Ham with bone, Seasoned Boneless Leg of Lamb, Veal Roast and Boneless Turkey Breast or Bone-in Turkey Breast.
He sells everything you would want to complete a meal: Appetizers, Dried or Frozen Pasta and Sauces, Vegetables, and numerous Side Dishes.
Stop by the store to pick up his Holiday Flyer, and please place all orders by Sunday, Dec. 20th.
Hours: Mon. – Sat. 8:00am to 6:00pm
HOLIDAY DECOR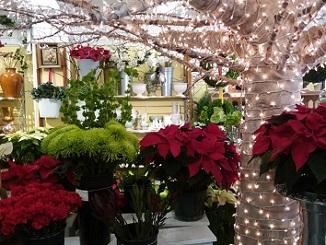 Tryforos & Pernice
, family owned and run, has been decorating people's homes with beautiful flowers since 1963. 
During this Holiday season, they are featuring show-stopping decorated table top trees handmade with fresh fir, magnolia or English boxwood in traditional or contemporary styles.  These 26" high table top trees can be made larger and taller with a few days notice. They will last a month or so in your home.
There are lots of handsome wreaths and garlands made out of noble and silver fir, magnolia, boxwood, eucalyptus and juniper to choose from, and a variety of wreaths decorated for indoor use.
Everyone loves amaryllis and paper whites narcissus for themselves or as gifts, and these can come in decorative crates or terra cotta containers.
73 Pondfield Road
Bronxville, N.Y.
914-337-2525
Store Hours: Mon. through Sat. from 9am to 6pm and Sun. from noon to 5pm
POP UP ICE SKATING AT CROSS COUNTY SHOPPING CENTER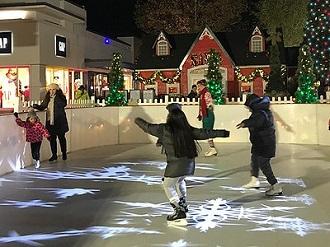 Enjoy a holiday skating outing with the family at the Cross County pop up ice skating rink.
HOLIDAY GIFTS

GREAT GIFTS FOR MEN AT harry: A ROTHMANS PROJECT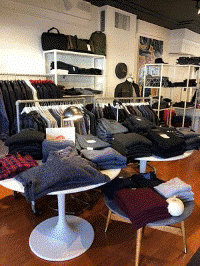 Voted Best of Westchester Men's Boutique 2019 and 2020
Mention this listing and receive 10% off in the store, now through Christmas.
We carry everything from denim to sport coats, sweaters to outerwear, a fabulous shoe collection, and lots of accessories and gifts.
Harry is your one-stop-shop for anything a man needs to look sharp, stylish, and on-trend.
Our flagship store, Rothmans, in NYC, is family owned and operated for more than 30 years. We are one of the largest, independent multi-brand stores in the country.
We know men. We have something for everyone on your gift-giving list.  
60 Pondfield Road
Bronxville, NY 10708
914-779-1797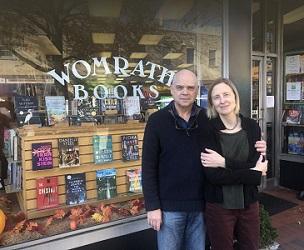 Happy Tidings to All.
What a year it's been! We're still here, with a host of books in each and every category for young and old alike, including the latest mesmerizing fiction, irresistible illustrated coffee table books, and a host of holiday titles and toys for the kids. Ask us for help--we love making recommendations!
If you haven't visited in a while, be sure to stop in to see the changes we've made to enhance your experience, including a new "new and notable" section, a comfy seating area, and a wall of history in the back to make it even easier to find the non-fiction titles you need for that perfect gift.
If you can't manage to come in, you can always search and order from our website 
womrathbooks.com
.
Finally, for all the latest, follow us on Instagram at 
#womrathbooks
. We hope to see you there!
Morin and Barbara Bishop
76 Pondfield Road
Bronxville, NY 10708
914-337-0199

GIFT SANCTUARY FOR BODY, MIND, AND SPIRIT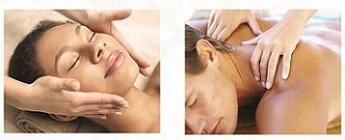 Massage * Facials * Meditation * Wellness Coaching
14 Studio Arcade
Bronxville, NY 10708
914-337-9356

HOLIDAY BLOWOUT PACKAGE AT CONTINENTAL 109
109 Pondfield Road in Bronxville
914-793-4198
Continental 109 has been a staple in the Bronxville community, servicing clients for generations! Come experience the difference with a "Holiday Blowout" Package! $180 for 6 shampoos and blowouts*
*with select stylists only

LUXURY SPA & GIFT CARDS AT POSH BEAUTY BOUTIQUE
118 Pondfield Road in Bronxville
914-361-1277
POSH Beauty Boutique is a luxury spa in the heart of Bronxville. They have some wonderful holiday specials including the "Glow Before the Snow Facial," "Butterscotch and Spiced Pear Sugar Scrub, and "Winter Warm Up Massage."
Gift cards also available. 
Click here 
or call 914- 361-1277 for an appointment.
POSH wishes all a happy and safe Holiday Season!
80 Pondfield Road in Bronxville
914-337-2520

STOCKING STUFFERS & MORE AT VALUE DRUGS
80 Pondfield Road in Bronxville
914-337-2520
VALUE DRUGS has been a staple in the Village of Bronxville on Pondfield Road for over 35 years. We have a Pharmacy with short wait times and offer Flu shots with no appointment necessary. Come and check out our wide variety of everyday and seasonal products! We have lots of Stocking Stuffers for the whole family! 
Note: This content is sponsored by the participating companies