By the family
Nov. 25, 2020: Thomas F. Delaney, 70, passed away too soon, on November 12, 2020.   Tom is survived by his loving wife, Linda, with whom he had a joyous relationship for the past 34 years.  He was a proud father of his children Kristin (Austin Wheeler) of Mamaroneck, and Thomas (Carolee) of Scarsdale, and Lisa Esbaugh of Grand Rapids MI, and a delighted grandfather of his five adoring grandchildren.  
Born in New York City and raised in Bronxville, NY, Tom was the son of Carroll J. and Mary (Reilly) Delaney. He attended St. Joseph School in Bronxville. Tom graduated from Fordham University and earned his MBA from NYU where he and his wife, Linda, began their devoted relationship, residing  in Larchmont and later Mamaroneck.  He retired after a distinguished 40-year career with CBS as Senior Vice President of Market Resources.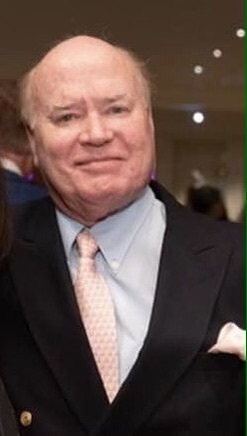 He was an avid sportsman and accomplished sailor, enjoying many sails with his family and friends.  Tom developed this love at an early age on his uncle John D. Reilly's sailboat, which was only the beginning. He created a life of adventure that took him across the globe: exploring Bronxville with the LPW Angels, sailing to Bermuda, scuba diving in Australia, tobogganing in Japan, golf in Florida, and eating clam chowder and lobsters in every port in New England. Tom was the family pool shark and Wiffle ball champion, teaching his children and grandchildren a love of the game and the endless pursuit of fun.
Tom was filled with energy and spirit and served on many esteemed boards.  He had a great love for celebration and was always the heart of every gathering. For every season, he schemed to bring laughter and excitement to everyone, especially his children, nieces and nephews, and grandchildren. Throughout his life, Tom also extended that warm spirit to friends and neighbors. He will be remembered for supporting his friends and family through their shining moments as well as their difficult times.
Tom was predeceased by his brother, Carroll (Pamela), and is survived by his sisters, Mary Jane and Marianne, and brother, John (Eileen), as well as loving relatives and many lifetime friends.
His zest for life and devotion to family will live on in our hearts forever.
A private service was held for immediate family on November 16, 2020.  A Celebration of Tom's Life will be held at a future date.