By Carolyn Moriarty
July 12, 2023: On a picture-perfect Sunday afternoon, garden lovers gathered to celebrate, well, gardens! 
On the lushly landscaped property of the Mullen family on Argyle Place, guests were treated to wine, hors-d'oeuvres and live music. 
The music, courtesy of "Off Topic" a local ensemble of Bronxville High School seniors pictured below, was the perfect accompaniment to a spectacular afternoon.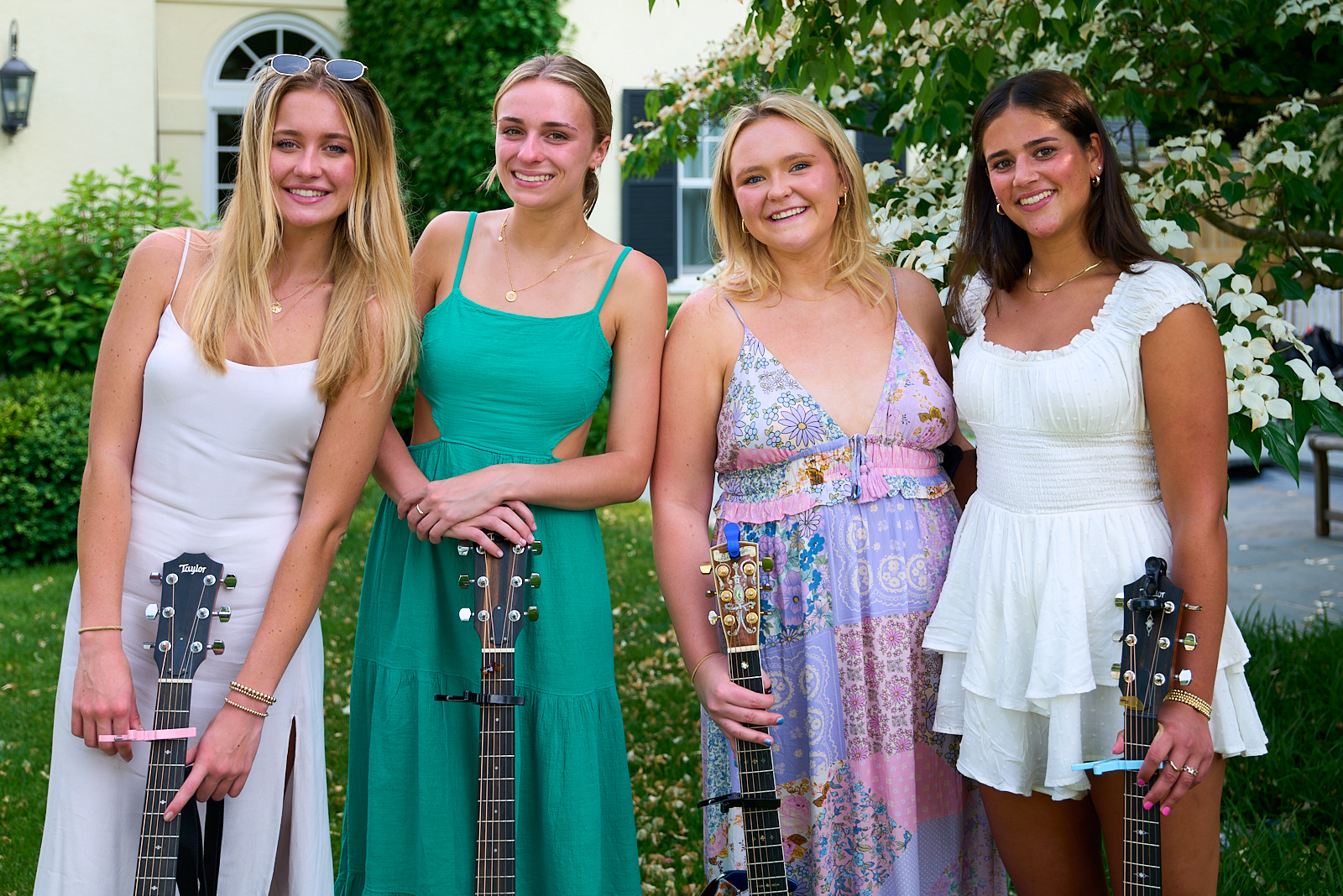 Off Topic band including (L-R) Addie St. Phillip, Hope Hershberg, Molly Bishop and Clarissa Russo
The event was the Bronxville Beautification Council's (BBC) annual garden party, the proceeds of which pay for plants, planters, flowers, flowering trees and shrubs that brighten Bronxville's central business district.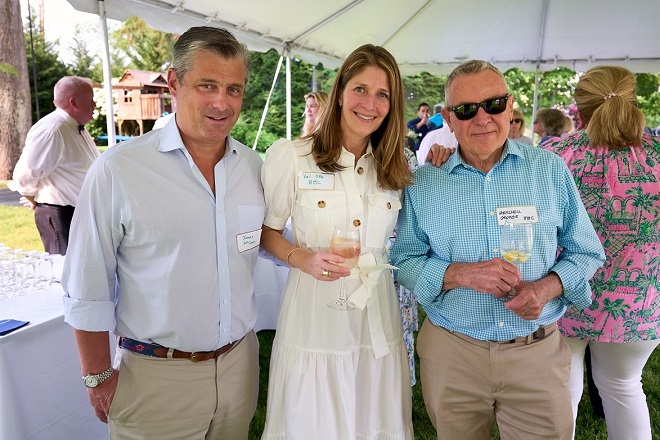 Left to right: guests James McLain, BBC President Valerie Otto, BBC Board Member Hershell George
As a 501c3 organization, the BBC receives no tax revenue for these projects and is entirely dependent on the generosity of area residents and merchants.  This year's event will help pay for new planters, flowers and flowering shrubs along Pondfield Road, Kraft Avenue, Park Place and Palmer Avenue. 
The BBC leadership includes the following individuals:
Honorary Chair:
Mayor Mary Marvin
Vice President
: Carolyn Moriarty
Directors 
John Augustyn
Lyanne Augustyn
Hershell George
Anne Coyle Lemberger
Lauren Paddington
Kelly Patterson
Tara Smith Tyberg
To learn more, or to make a donation to the BBC, visit their website at www.bronxvillebeautificationcouncil.org. 
See more photos from the event below!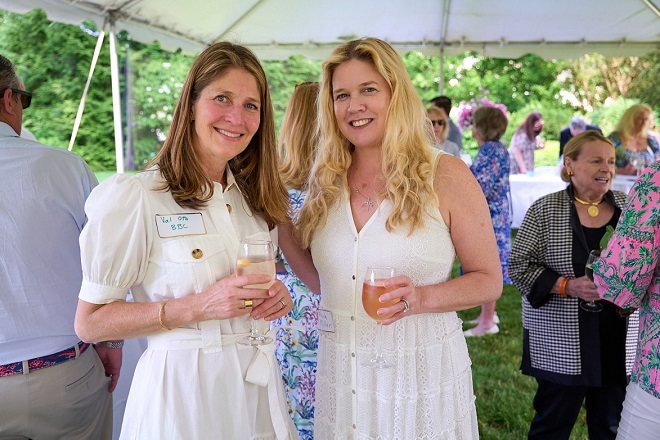 BBC President, Valerie Otto, and Garden Party Hostess, Nicola Mullen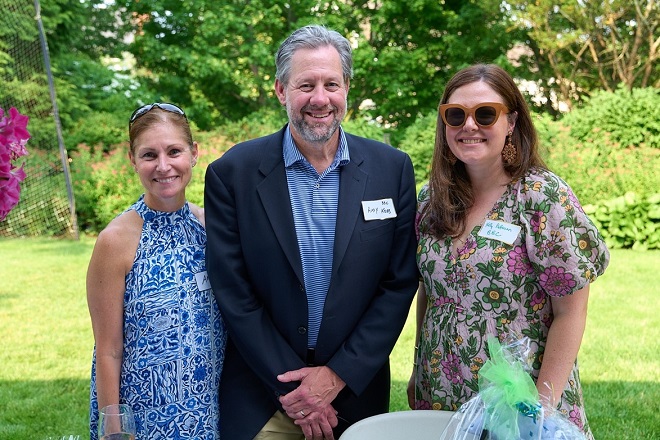 Left to right: Amy Korb and BBC Board Members Andy Korb and Kelly Patterson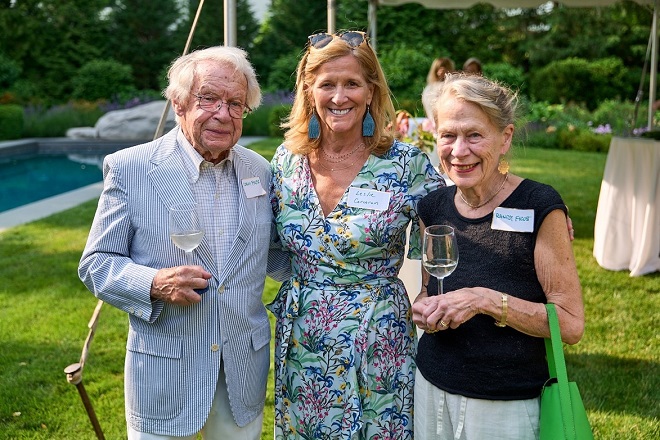 Left to right: Corwin Frost, Leslie Corcoran and Randy Frost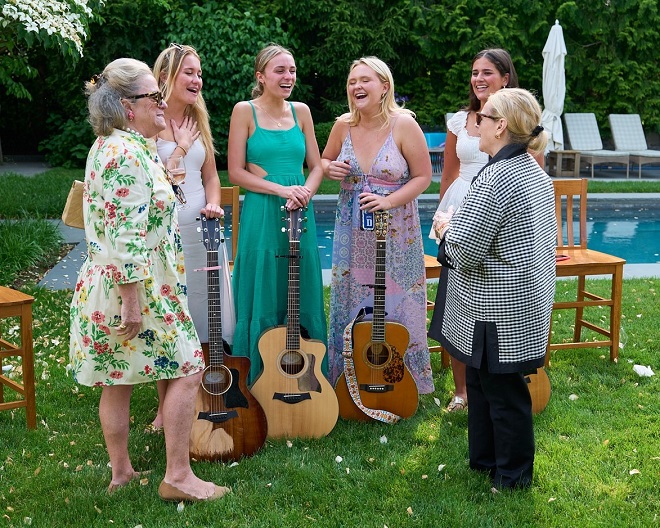 Mayor Mary Marvin (left) congratulates musical group "Off Topic".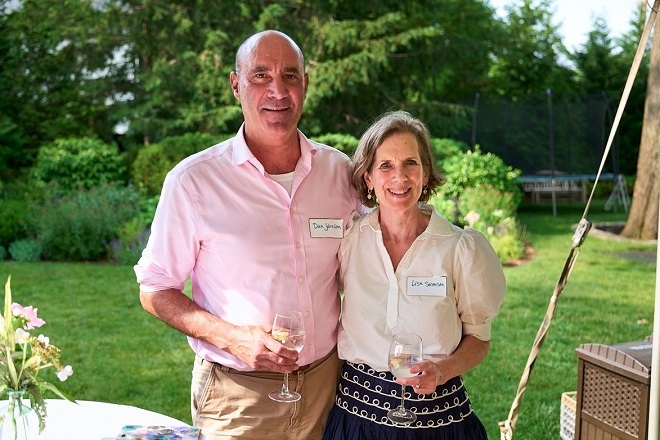 Garden Party guests Dan Johnson and Lisa Sorensen.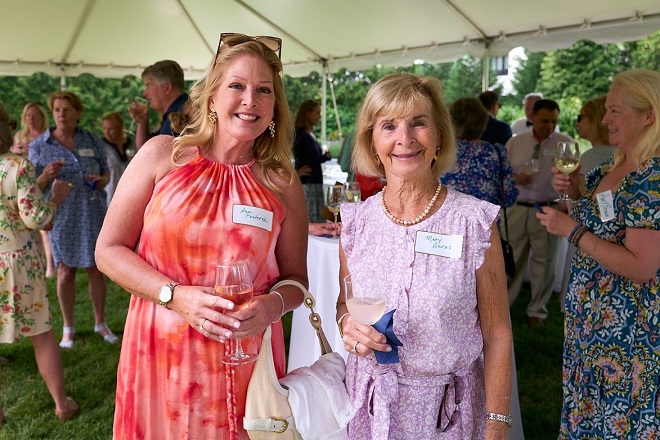 Garden Party guests Ann Pasterski and her mom, Mary Burns.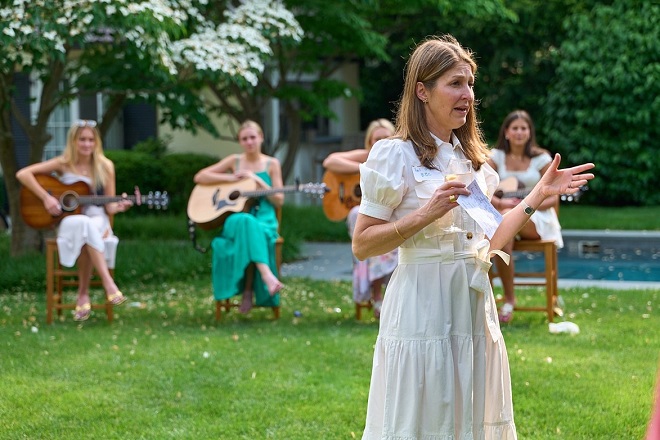 BBC President Valerie Otto welcomes guests to the Garden Party.