By Neely Bower
Apr. 14, 2021: Kusama is the new, not to be missed, show at the New York Botanical Garden.
This show is a fascinating and fun display of Yayoi Kusama's artwork throughout the Garden. Her sculptures are mostly outside, so they are easy to view and enjoy.
My favorite is "Flower Obsession." It is a small greenhouse-like structure filled with furniture, fake plants, gardening equipment, and a lot of "stuff."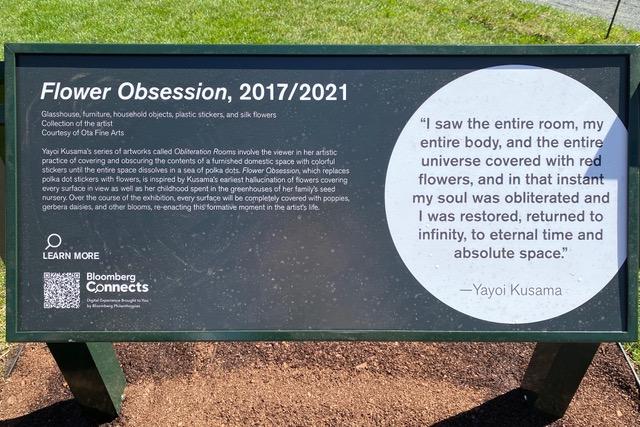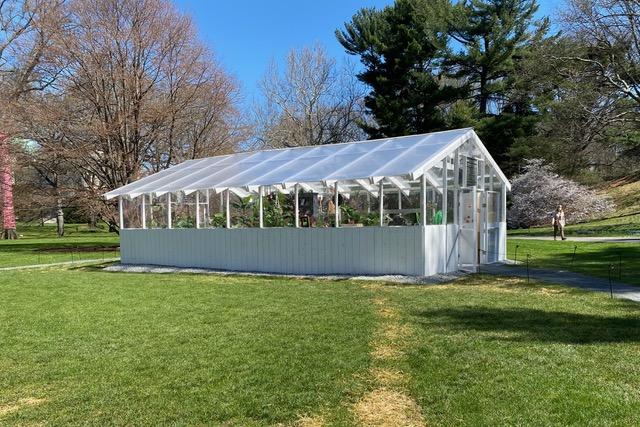 Before entering this room, you are given a fake flower with a sticker on the stem and a clear plastic picture of a flower sticker. You are told to put these wherever you would like, but not on the windows, floor, or ceiling.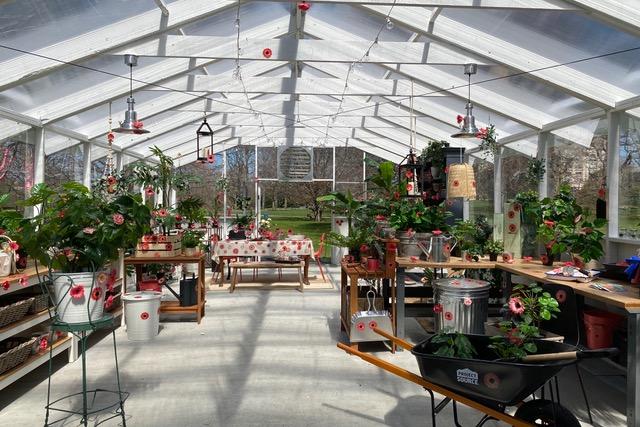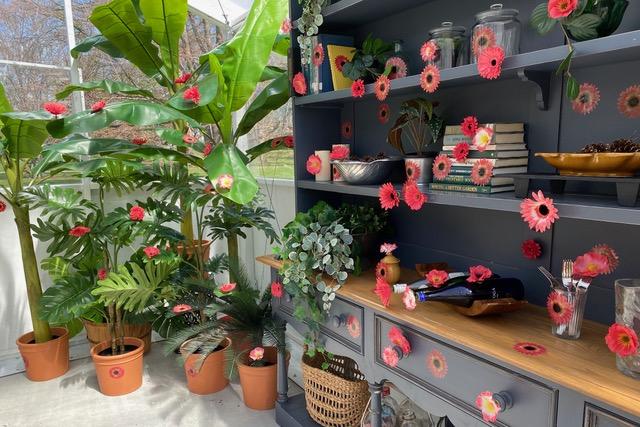 We were there just before the show opened, and just imagine what it will look like by the time the show closes on October 31. 
Make sure to sign up online. I suggest you don't go on weekends; even with "social distancing" it will be much too crowded to enjoy.
Below are more photos from the exhibit.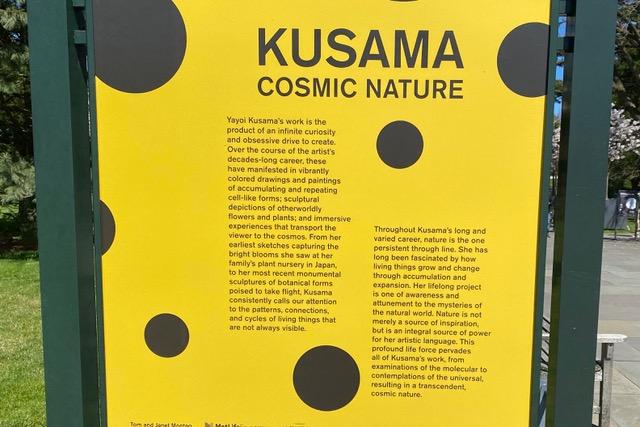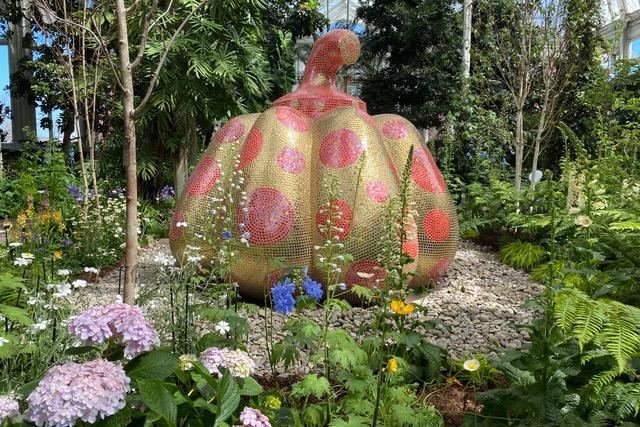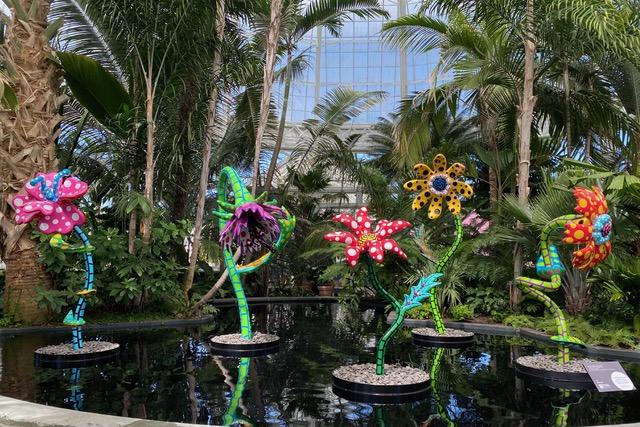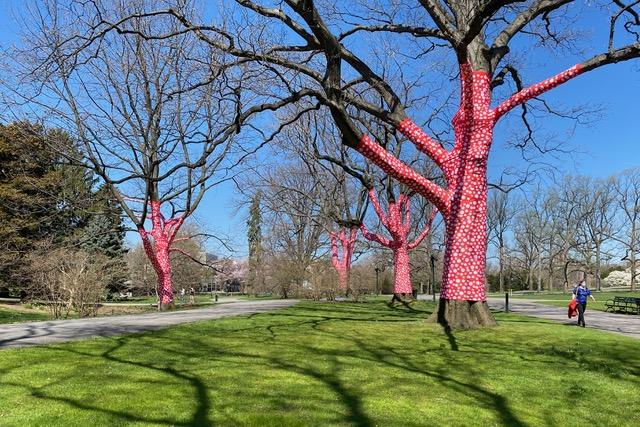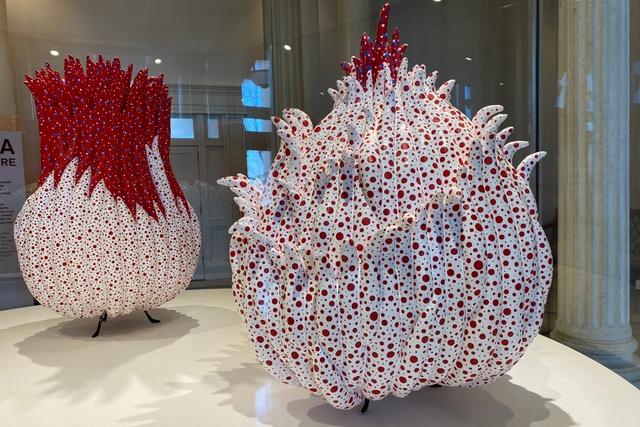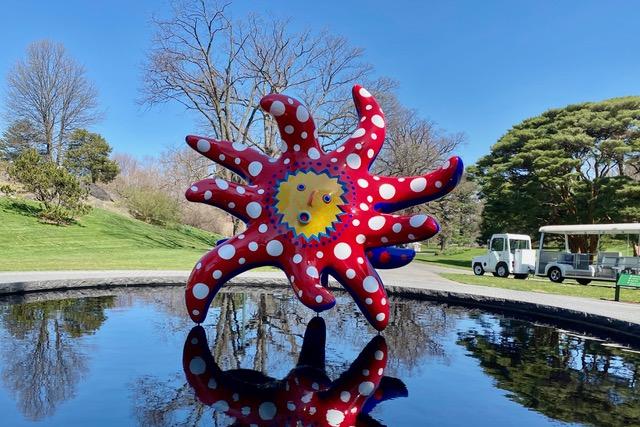 Photos by N. Bower