By Karen Talbot
Jun. 17, 2020:  Spring is here and it's a great time to take care of your home projects. Below are some great companies that can help!
Dordevic Architecture + Construction
119 Pondfield Road, No. 156
Bronxville, NY 10708
This email address is being protected from spambots. You need JavaScript enabled to view it.
www.dordevic.com
office: 212.362.7332
direct: 617.821.2491
Dordevic Architecture + Construction is a specialized design firm whose core values are grounded in timeless modern design with a thoughtful approach to understanding program
and function. Our expertise ranges from luxury residential to retail and commercial. We provide clients with a full range of architecture, construction and renovation services since great spaces are the result of a collaborative effort between thoughtful designers and skilled craftsmen.
Gerry Hickey Construction ("GHC")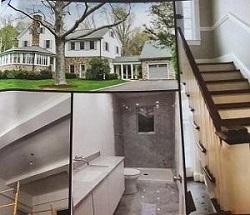 HOME MAINTENANCE
-Interior Plaster and Plaster Molding Repairs
-Exterior Stucco & Home Remodeling
914-906-5984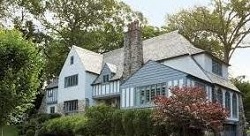 Arthur Lange Inc., founded in 1910, is one of Westchester's most trusted construction management and renovation firms for private residences and businesses. They know maintaining your home is important to you. Artie Lange is willing to set up a "no contact" assessment for exterior work and a follow-up consultation to discuss potential issues.  Their service technicians will work solo at private homes. Feel free to call with your "honey do" list and have one of their talented employees freshen up your exterior!
Below is their spring checklist for exterior maintenance:
-Inspect exterior for rot and paint protection
-Inspect foundation for water penetration, settlement, and cracks
-Clean gutters and inspect downspouts
-Power wash and seal deck and exterior facades to remove all growth
-Inspect roofing for warping, aging, moss, cracking and missing shingles
-Cut back any trees or shrubs touching the exterior
-Remove storm windows
-Patch and seal driveways
Office: 914-337-4422
This email address is being protected from spambots. You need JavaScript enabled to view it.
www.arthurlangeinc.com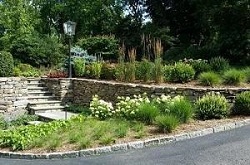 Nature's Cradle was founded in 2000. It is a full service garden center that also designs, builds, and maintains landscapes. Their mission is to work with you to develop and maintain your property in a way that nurtures both you and nature. Their inspiring and innovative designs are an opportunity to connect with the earth in a beautiful and sustaining manner.
Please go and see them for all of your gardening needs and desires. They are overflowing with an abundance of annual and perennial flowering plants, bushes, herbs, and vegetables. Their knowledgeable staff can help you with Landscape Design and Build, Container Gardening, and Property Maintenance.
55 Mill Road
Eastchester, N.Y. 10709
914-779-8723
www.naturescradlenursery.com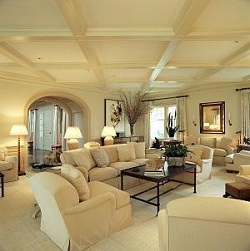 Established in 1993 in New York City, BOKA's focus has been creating beautiful homes and apartments for clients. The projects range from new construction, additions, and renovations in NYC, Hamptons, Greenwich, Palm Beach, Miami, and Nashville. We have worked with the world's best interior designers, and our projects have been
published in the top design magazines and books, including Architectural Digest, Elle Decor, Veranda, Cottages & Gardens, Luxury Home Quarterly, Robb Report.
Please contact us for a free design consultation to discuss your project.

Cel: 917-402-6774
Fax: 212.952-9790
This email address is being protected from spambots. You need JavaScript enabled to view it.
www.bokapc.com

Guttilla Contracting was built on taking pride in what it does and making home owners dreams come true. Serving Bronxville for over 25 years. It is fully licensed and insured in Westchester, Putnam, Dutchess County and the State of Connecticut. See their website for a complete list of services. www.guttillacontracting.com
66 Palmer Ave Suite 49a
Bronxville, NY 10708
(O) (914) 693-2132
(F) (914) 693-2133
This email address is being protected from spambots. You need JavaScript enabled to view it.
www.guttillacontracting.com

Note: This content is sponsored by the participating companies