By Eleyna Whittingham
Nov. 6, 2019:  The Reformed Church Nursery School's Annual Harvest Moon Festival was held on Saturday, October 26th, and was an incredible success.  There was a strong turnout and families from both RCNS and the Bronxville community came together for a fun-filled day to celebrate the fall season. A magician, The Great Charlini, performed and everyone enjoyed raffles, games, crafts, food, a silent auction, and a petting zoo.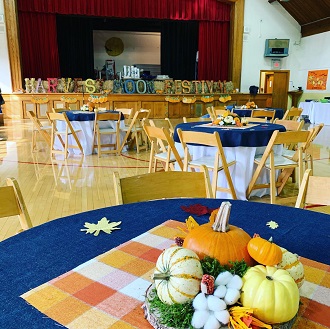 The amazing efforts and talents of the RCNS parents made the Harvest Moon Festival possible, and all of the funds raised support the activities of the nursery school.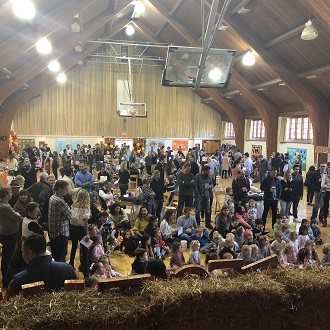 The Harvest Moon Festival was also a success due in large part to our community sponsors: Augustyn Renovations, Houlihan Lawrence, Main Street Pediatric Dentistry, and Nature's Cradle, NewYork-Presbyterian Lawrence Hospital, Pete's Park Place Tavern, Park Place Bagels, Saks Fifth Avenue, and Value Drugs Eastchester.
Pictured at top L-R: Fundraising Co-Chair, Maureen Stapleton and Fundraising Chair, Julia Hull
Photos by Emily Tull Pollakowski
Editor's note: As a public service, MyhometownBronxville publishes articles from local institutions, officeholders, and individuals. MyhometownBronxville does not fact-check statements therein, and any opinions expressed do not necessarily reflect the thinking of its staff.