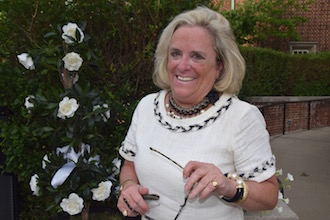 By Mary C. Marvin, Mayor, Village of Bronxville

Nov. 28, 2018:  This is the time of year I review what legislation passed in Albany with an eye toward how it will affect our village.
For the tenth year in a row, direct aid sent back to communities--all of our own tax dollars in the first place--remained stalled at $715 million, while direct aid to school districts was increased by an additional billion dollars. The same was true for highway funding, remaining at $438 million statewide, though the $65 million in extreme weather recovery funds that the governor did not include in his executive budget was restored in the adopted state budget.
So for Bronxville's 2018-2019 budget, AIM funding remained at $64,713 and CHIPS funding totaled $155,600 (which included an additional $45,000 due to the severity of last winter and assistance for pothole repair), respectively, or the equivalent of 2.2% of the village's $10 million tax levy.
In a departure from recent years, the adopted budget adds a total of $475 million to the State and Municipal Facilities Program ("SAM"). This money--commonly referred to as "pork"--includes $385 million in spending on practically anything that qualifies as capital. Our village government and school district are qualified grantees, so we will be reaching out to Senator Mayer and Assemblywoman Paulin with qualified projects.
Other enacted legislation, though not with such an immediate direct monetary consequence, will impact the village nonetheless. They include changes in opioid and school crossing guard funding, union membership qualification, and sexual harassment complaint procedures. 
The adopted budget creates a $100 million initiative funded by the pharmaceutical industry to support the ongoing--and growing--costs of prevention, treatment, and recovery services for individuals with substance abuse addiction. The budget also added $30 million to the state's effort to enhance prevention, treatment, and recovery in opioid-directed programs. 
General municipal NYS law was amended to allow education institutions to pay for all or a portion of the salaries and compensation payable to all newly hired school crossing guards.
Language included in the new budget requires employers within 30 days of hiring new staff or promoting someone to a new bargaining unit to notify a union of such an employee and allow the employee time to meet with a union representative during work hours. The language also allows unions themselves to determine and enforce when and how public employees can opt out of union membership. These provisions are intended to pre-empt the potential negative impact on union revenues from the U.S. Supreme Court ruling for the plaintiff in Janus v. AFSCME, which challenged the compulsory collection of dues-like "agency fees" from employees who choose not to join unions.
The new budget also includes language requiring state and local government entities to adopt a model policy on sexual harassment created by the state. Provisions include the requirement that all employees receive sexual harassment sensitivity training, the prohibition on mandatory arbitration for sexual harassment claims in employment contracts, and the prohibition of non-disclosure clauses in settlements unless requested by the victim.
Other smaller but impactful laws include the extension to year 2022 for persons to file worker's compensation claims related to the World Trade Center rescue effort. Veterans will also have easier access to potential benefits offered to them as part of their military service notification. And a personal favorite of mine, given my frequent train travel to Albany, the language adopted will now make it easier to use eminent domain in redeveloping the area around Penn Station.
Awaiting the governor's signature is a bill requiring the Civil Service Commission to study and issue a report regarding wage disparities in the public sector, including at the local municipal level.
Our state legislature operates on a two-year cycle, so bills that did not make the governor's desk are literally scrapped and must be reissued and sponsored anew. Over 16,000 pieces of legislation were introduced in the two years passed, many very municipality specific.
As an example, the issue of abandoned property and the foreclosure process is unfortunately endemic in many upstate New York communities requiring immediate legal relief.
It will be interesting in the coming two years to see how our state government may change because of the Democratic Party now controlling both houses for the first time in decades. The familiar "dance" that both parties subscribed to when it was a house divided, Democratic Assembly/Republican Senate, i.e., we can pass bills to assuage our constituents knowing with certainty they will not pass the other chamber but can say, "Well we tried." We continue as a board of trustees to be vigilant in monitoring state legislation and voice our support or concerns as they impact our village.
Editor's note: As a public service, MyhometownBronxville publishes articles from local institutions, officeholders, and individuals. MyhometownBronxville does not fact-check statements therein, and any opinions expressed therein do not necessarily reflect the thinking of its staff.