Bronxville Elementary School Principal Joe Mercora reflected on the school year and the students' resilience during a moving-up ceremony on June 22.
By Plamena Quintavalla, Syntax for the Bronxville School
June 29, 2022: Bronxville Elementary School fifth graders – who were described as resilient, welcoming and kind – celebrated their achievements and the milestone of completing their elementary school days during a moving-up ceremony on June 22.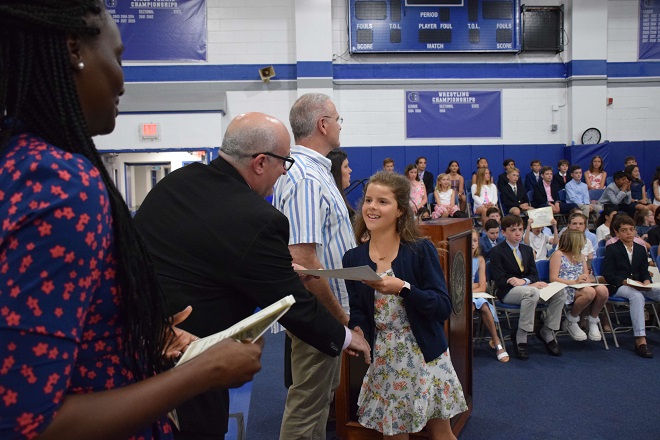 Assistant Principal Rakiya Adams welcomed the guests and honorees before student council representatives led the Pledge of Allegiance. The ceremony continued with an address by Principal Joe Mercora, who reflected on the school year together and the students' resilience.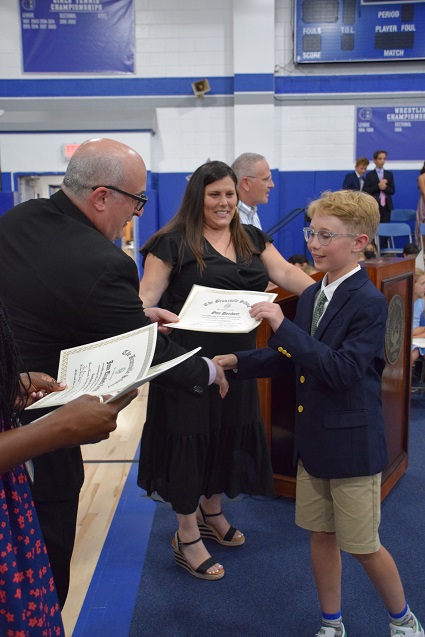 "In a time when you can be anything, always choose to be kind to others," Mercora said. "Work hard and always do your best. Be serious when you need to but find humor whenever you can. Never be afraid to take risks in your learning and even struggle and sometime fail at something. Because it's through those struggles and failures that you can learn valuable lessons."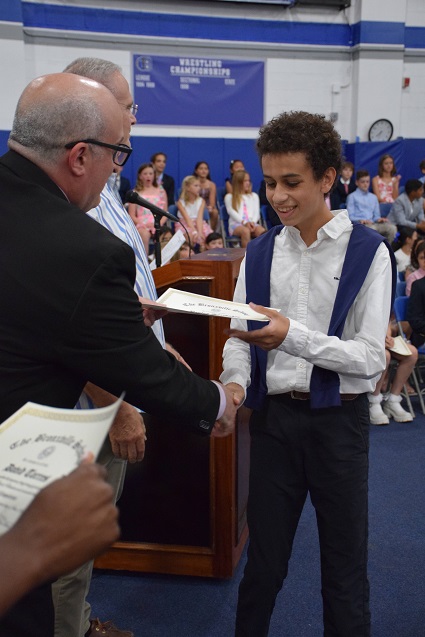 Mercora said the Class of 2029 won't be defined as students who lived through a pandemic, but rather, they will be defined by succeeding and achieving through a pandemic. He acknowledged that the students are ready to meet new challenges in middle school and reminded them to always believe in themselves, ask for help when they need it and encourage and help others whenever possible.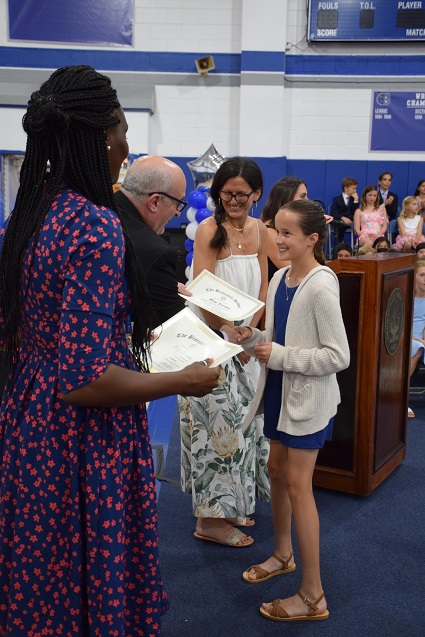 "Work hard and enjoy the experience," Mercora told the students. "Go forward and continue your journey where you are those innovators, remember to continue to engage the world, think critically in all things and inspire others through your phenomenal example and leadership."
Photos courtesy of the Bronxville Union Free School Distrist
Editor's note: As a public service, MyhometownBronxville publishes articles from local institutions, officeholders, and individuals. MyhometownBronxville does not fact-check statements therein, and any opinions expressed do not necessarily reflect the thinking of its staff.