Pictured: Jeff Cooney Memorial Scholars Class of 2022
By Nancy McKenna, President and Board Chair, Destination: College
June 22, 2022: For the first time since the outbreak of the pandemic, the student athletes and other members of the Destination: College family gathered at the Bronxville Field Club on Wednesday, June 15 to celebrate the completion of another successful academic year and to honor the students, coaches and volunteers who make the organization what it is.
Included among the large crowd that gathered that evening were New York Court of Appeals Chief Judge Janet DiFiore, Mayor Mary Marvin, Mount Vernon City Councilwoman Danielle Browne, Village Trustee Mary Behrens and Mount Vernon Principal Dr. Matthew Gonzales.
Destination: College is a nonprofit organization that works with all three high schools in the Mount Vernon school district (Mount Vernon High School; STEAM Academy; and the Denzel Washington School of the Arts). The organization, whose motto is "From Athlete to Student Athlete", has been in existence since 2006, growing from its initial work with one varsity team (boys' basketball), to now offering mentoring, academic assistance and college guidance for athletes on eight varsity teams in Mount Vernon (track being the most recent addition to the roster).
This year, the 44 seniors in the Destination: College Cooney College Center were accepted to a wide array of colleges and universities throughout the country, including Cornell, CUNY School of Medicine-Sophie Davis, Howard University, SUNY at Albany and many others. See full list of colleges below.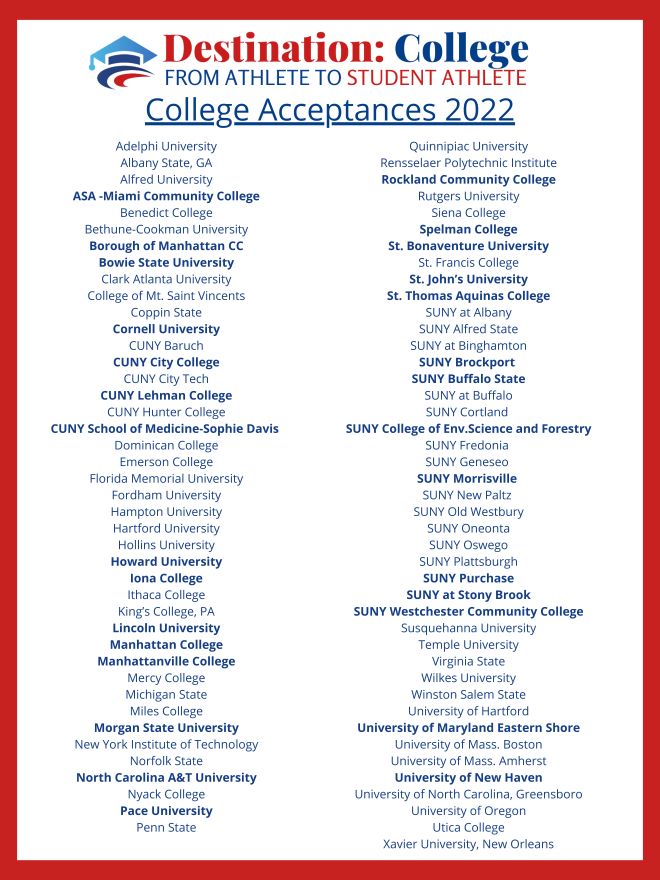 As has been a tradition for many years, Destination: College awarded Jeff Cooney Memorial Scholarships totaling $30,000 to the top 22 students on those eight teams. These scholarships are made in honor of former Board member Jeff Cooney who passed away in 2018 and who gave so much to the students of Destination: College during his lifetime. As one student who received this scholarship said "I am beyond grateful for all that Destination: College has provided me with over the past nearly three years. This program has been extremely beneficial not only to me but to countless low-income, first-generation minority students in the city of Mount Vernon."
Praised as being a gateway to academic success for hundreds of athletes over the past 16 years, Mount Vernon Head Boys Basketball Varsity Coach and Athletic Director Bob Cimmino noted the gradual acceptance of Destination: College over the years by the Mount Vernon administration and guidance offices. Noting how coaches not part of the Destination: College program often ask him how they can be included, Coach lauded the organization's work saying, "please don't ever go away."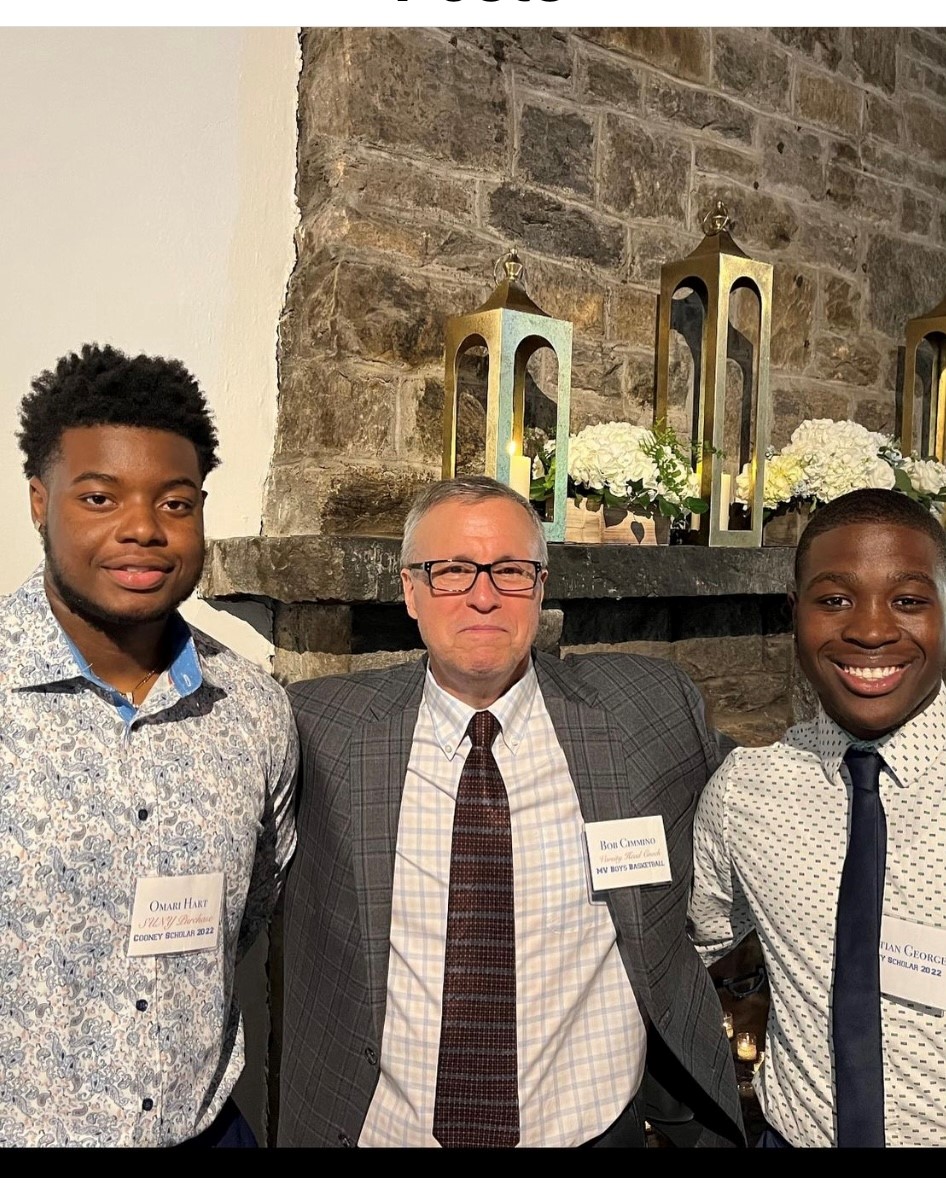 Coach Cimmino and his State Champion Players and Cooney Scholars Omari Hart (L) and Tristian George (R)
Coach Cimmino was followed by Damani Ashton, a former Mount Vernon State Basketball Champion himself who became part of Destination: College his freshman year in high school in 2007. Mr. Ashton told the crowd about the support given to him and his community by the organization on his journey from high school to his graduation this May from the Howard University School of Law where he was a member of their Law Review. Mr. Ashton will begin his legal career this fall at the prestigious international law firm of Kirkland & Ellis in their New York office.
Board Chair Nancy McKenna (pictured below with former student Damani Ashton) noted that COVID had not stopped or slowed the students down. "They are going to college and staying there all thanks to the support of the people in this room," said McKenna," including our phenomenally talented and hardworking staff, Executive Director Suzanne McCann and Director of College Access, Linda D'Arcy."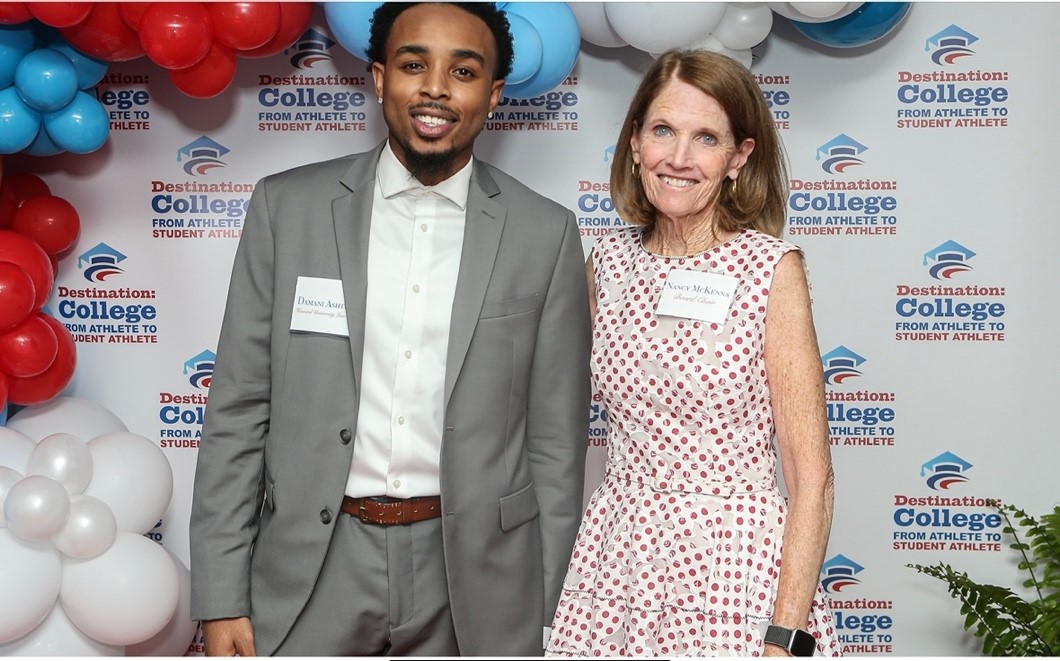 McKenna also noted that very distinct from other programs that provide college assistance, Destination: College has no grade requirement to access its programs. "We meet our athletes where they are", said McKenna, "and frequently it's that diamond in the rough that is our biggest surprise and our biggest reward".
Destination: College now has a formal College Success Program headed by new staff member Laura Amigone to ensure its college students remain in college. As part of this effort, adult volunteer mentors and their mentees recently met for a barbeque at the Bronxville Field Club to celebrate a hard-fought year of staying in school despite the challenges of COVID.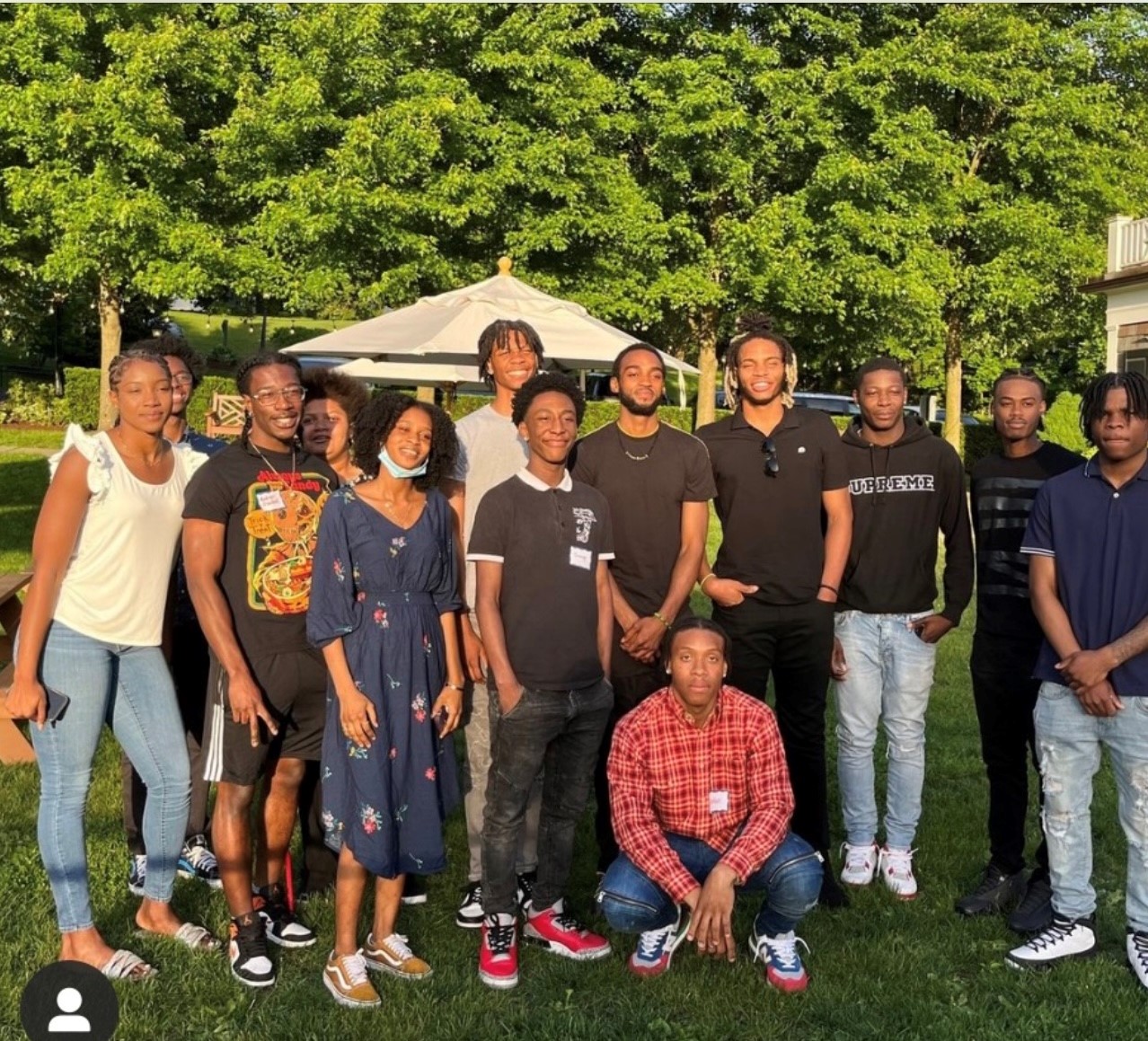 Anyone looking to join the Destination: College team should contact Executive Director Suzanne McCann at This email address is being protected from spambots. You need JavaScript enabled to view it..  Volunteers will be needed this fall! To learn more, go to the website at www.destinationcollegeny.org.