May 4, 2022:  The Bronxville School Annual Budget Vote and Election will take place on May 17th in the Blue Gym of the Bronxville School, on the Meadow Avenue side of the building. 
There are five candidates running for three seats currently held by Arleen Thomas, John E. Bierwirth and Thomas Curran.  The term for the new Trustees will commence July 1, 2022.   Each new Trustee will have a term of three years. Profiles of each candidate are below.
Peter McSherry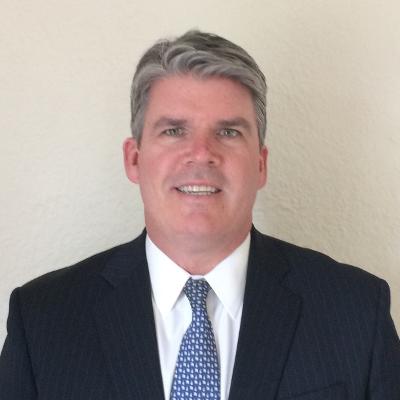 Peter "Pete" McSherry and his wife Megan have lived in the Bronxville area for over 21 years and in the Village for the last 10. Like many, they made the commitment to live and raise their children in Bronxville on account of the first-rate K-12 education offered by our School.  He is running for the Board as an extremely grateful parent of three children ((Peter, Jr '21, Michaela '23, and Matthew '25) who have benefitted from the excellent instruction, nurturing, and care of our School and its dedicated professionals.  He is committed to working with all in our community to assure that the school continues to thrive as the cornerstone of our community now and into the future.
Following his graduation from the University of Virginia, where in addition to the classroom he competed at the highest collegiate level as a member of the Lacrosse Team, Pete returned to New York and embarked on a distinguished career in the financial industry specializing in institutional fixed income products.
Those who know Pete know his commitment to the community as demonstrated by his dedicated and tireless volunteering.  Pete is currently a member of the Board of the Bronxville Youth Lacrosse Association and has coached Bronxville boys and girls for well over 10 years.  Pete is also a member of the Board of the Bronxville Bronco Booster Club – having been one of its founding members in an effort to support the athletic endeavors of Bronxville children generally.  As a former board member of the St. Joseph's Men's Club, Pete volunteered his time to help in the community in various endeavors.  He also gave his time coaching youth basketball for over 10 years. 
Pete was raised as part of a very close family by his mother and father – from whom he received a fundamental conviction that giving back to one's community was simply what a good community member does.  His mother was on the School Board for the town where Pete was raised on Long Island for 11 years.  His father was a member of Boards for various community-based organizations for over 25 years.  Beyond his home, and further reinforcement of the value of education generally and specifically the need to promote and support it, Pete's most significant life-long mentor is one of his high school teachers – who Pete still visits and speaks with regularly and who taught him the life-long value of a great education and the need to support it always. 
Pete McSherry is running for the School Board to continue to give back to the community he is proud to call his home.  Maintaining the excellence of our School is crucially important to all the members of our Village, none more so than the children.
It is also a challenge.  Pete firmly believes that the people of Bronxville are invariably of good faith and through transparent and candid discussion of any issue can foster reasonable consensus by which to best assure our children are best prepared for life beyond our Village.
Edward Lennon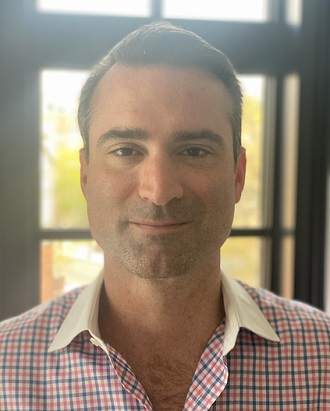 Edward Lennon was born and raised in Bronxville.  He attended the Bronxville School K-12.  He is grateful for his time spent growing up here, "on the athletic fields and in the chess club," and for the relationships that were fostered here and the opportunities the school has afforded him.  "To this day many of my closest friends are people that I've known since my days at Reformed Church Nursery School," he says.
Lennon and his wife Lauren decided to move back to Bronxville to raise their three children in an environment they knew well.
He owns a longtime family business which specializes in architectural and industrial coatings, with a major focus on medium-large facilities and has significant experience in building/facility maintenance and construction project consulting. His experience includes negotiating, budgeting, problem solving, capital planning, as well as dealing with vendors, trades, and contractors. This experience is relevant for a school like Bronxville that is nearly 100 years old.  
Lennon believes it is imperative for parents to be active in the education process and believes that academic excellence is at the heart of the Bronxville School Promise and a key strength of Bronxville. One important upcoming issue that he identifies is the search for the new Superintendent who will replace the retiring Roy Montesano. Additionally, he notes that there are several curriculum changes being "actively considered" and would look forward to playing an active role in advising on curriculum. 
Finally, Lennon expresses his support for the tenants of the Bronxville Promise. "We all have the same goal of raising our children to honor the Bronxville Promise of being compassionate citizens."
Michael Brandes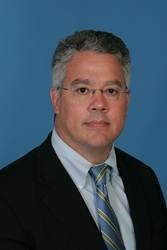 Michael is the former Chief Investment Strategist and Head of Research for the Private Bank at Itaú Unibanco, Latin America's largest corporate and investment bank. He held various senior roles in research and capital markets at Citigroup and predecessor firms (Salomon Smith Barney, Morgan Stanley Smith Barney) for nearly 25 years, most recently as Managing Director, Global Head of Fixed Income Strategy at the Citi Private Bank. He is currently Managing Principal at Brandes Capital Management.
Michael is a 10-year resident of Bronxville Village.  Michael and his wife, Nadine, have two children who currently attend the Bronxville High School and previously attended the Elementary and Middle School. 
Michael has 30 years of professional investment experience at various global financial institutions where he was responsible for managing global research teams and advising on billions of dollars of client assets.  His role as an investment strategist balanced long-term asset allocation plans with short-term tactical needs, modeling investment scenarios reflecting a range of possible outcomes.  He also has substantial experience managing budgets at large financial organizations, allocating and prioritizing resources in organizations with thousands of employees. Michael's experience with strategic planning, budgets and management will bring valuable insights to the school board.
Michael served as a senior member of investment policy committees at the aforementioned banks for nearly two decades, where he collaborated in group decision-making among a broad range of international constituents. This required having to distill divergent opinions into effective and focused investment decisions.  He was also a founding member and active contributor to Citigroup's Diversity Committee.
Michael has a significant background as a public keynote speaker and communicator at financial industry conferences and global client events.  He was a frequent guest speaker for minority community outreach and educational events sponsored by Citigroup. He also created educational materials and taught classes for Citi's incoming employees.  Michael routinely made media appearances, authored opinion articles, contributed to research reports and wrote the book Naked Guide to Bonds, Stripped Down to the Bare Essentials (Wiley & Sons, 2003).
Michael previously served as a New York City Public School 87 William T. Sherman Parents Association Board Liaison. His current professional obligations allow him to commit a substantial amount of his time to the school board's efforts.
Michael is endorsed by the Bronxville Non-Partisan Committee.
Erin Bertocci Seuffert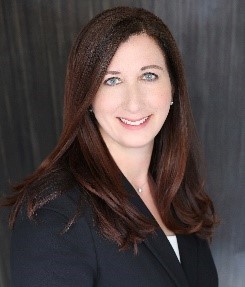 Erin is the Global Sales Campaign Management Lead at Accenture, a global professional services company, and Adjunct Professor at New York University's School of Professional Studies.
Erin is a ~20 -year resident of Bronxville village.  Erin and her husband, Andreas, have three children, with a child in each of the Bronxville Elementary, Middle and High Schools, providing a current perspective on all three schools.  Her family moved to Bronxville in 1988; her brother graduated from The Bronxville School in 2001. 
In her 26+ year career at Accenture, Erin has focused on successfully managing change at large organizations through organization design, talent management, training and communication. Additionally, she has experience managing multi-million dollar project budgets.  Her work as a university professor for 16+ years has provided her experience shaping course curriculum balancing between consistent standards of excellence and flexibility for each classroom's unique characteristics.  Erin's experience with budgets, change management, communications and organizational design will bring valuable insights to the school board.
Erin's career at Accenture has given her substantial experience advising private and public company clients and boards of directors on a variety of organizational issues.  Her career has been focused on understanding business challenges, developing solutions and working through the process and people-oriented issues to address or resolve those challenges.  She has worked in unionized client environments, partnering successfully with people of diverse opinions to find solutions that all parties could advance together by improving communications and developing trust among stakeholders.
Erin volunteers her time to The Community Fund ("TCF") where for the last three years she has served as a Fund Evaluator, working with local organizations to understand their mission and funding needs, analyzing their request considering past performance, and then providing a funding/grant recommendation to the TCF Board to make fund distribution commitments.
In addition to her commitments at Accenture, NYU and The Community Fund, Erin has continuously served the community in a variety of other roles including Class Parent and Treasurer for her children's classes, volunteering in support of school theater productions and supporting The Bronxville School's New Family Committee as a 'parent connection' for new Bronxville families.
Erin is endorsed by the Bronxville Non-Partisan Committee.
Alexa Pappas Zannetos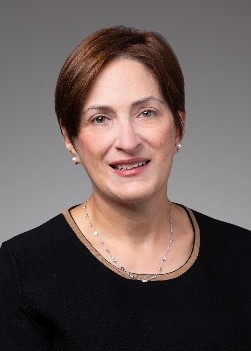 Alexa is the Global Head of Employment Law for Morgan Stanley, a global investment bank, with responsibility for all employee related litigation and advisory matters for Morgan Stanley's 80,000+ employees in 37 countries
Alexa has been a resident of Bronxville Village since 2016.  Alexa and her husband, Stephen, have two children and have experience with all of Bronxville's schools.  Her eldest child graduated from Bronxville High School and her youngest child is currently in the Middle school after previously attending the Elementary school.
Alexa's responsibilities at Morgan Stanley include advising management on the full range of personnel matters from recruiting and onboarding to performance management and termination in addition to legal issues involving employee benefits and compensation.  She also advises the firm on matters related to diversity and inclusion and workplace health and safety (including COVID).  Alexa's extensive experience with respect to recruiting executives and developing health and diversity policies will bring valuable insights to the school board.
Alexa has significant experience working in board and committee environments.  In the professional context, she serves in numerous committees and advises the Morgan Stanley Board on personnel related matters.  She is a member of the Villanova University, Charles Widger School of Law Board of Consultors, is a co-chair of American University's Women's Network and has served on the American University Alumni Board.
Alexa has successfully worked with a variety of local organizations.  She was very involved in all aspects of the Chapel School Parent Teacher Organization and she co-chaired both the Chapel School's annual Gathering of Friends Gala Fundraiser and the 75th Anniversary Gala for the Village Church.  She has also volunteered on behalf of the Concordia Conservatory. 
Alexa has consistently been engaged in her children's schools, serving in a variety of leadership roles at the Chapel School and has volunteered at the Bronxville School in numerous capacities including as a Class Parent, 9/11 Speaker, and Senior Shadowing volunteer
Alexa is endorsed by the Bronxville Non-Partisan Committee.