Catherine Saluti playing "The Lark"
By Staff
June 23, 2021: Bronxville High School Baccalaureate was a joyful end to a senior year that was highly unusual due to the Covid-19 pandemic.  
The ceremony was held in the Bronxville School auditorium on Thursday, June 17, and included a beautiful presentation of music and art by immensely talented seniors. The show was also broadcast on the school's YouTube Channel.  Art teacher Courtney Alan and Bronxville School Senior Olivia OKeefe introduced the program.  The printed program can be viewed here.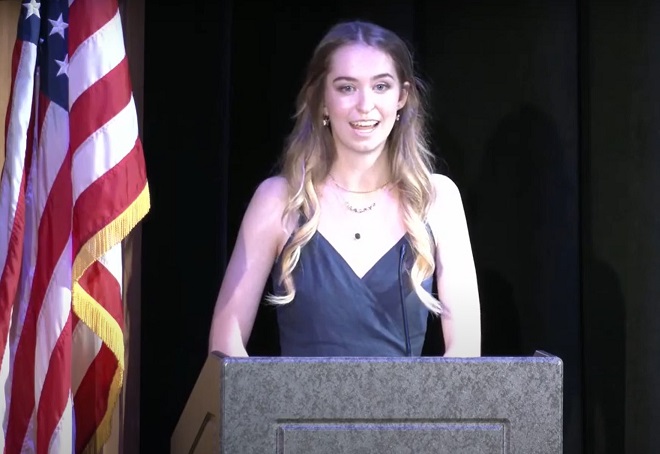 Olivia O'Keefe introduced the program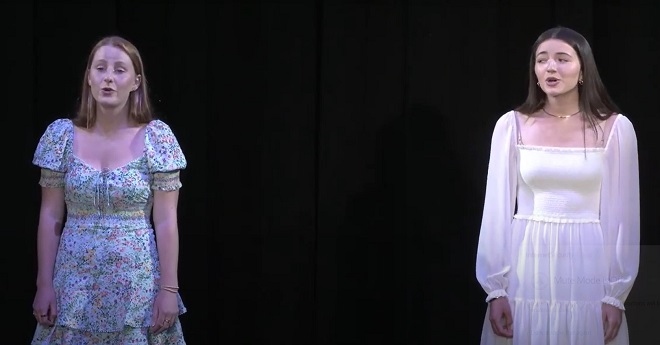 Kaitlin McBride and Olivia Conniff singing "Break From the Line."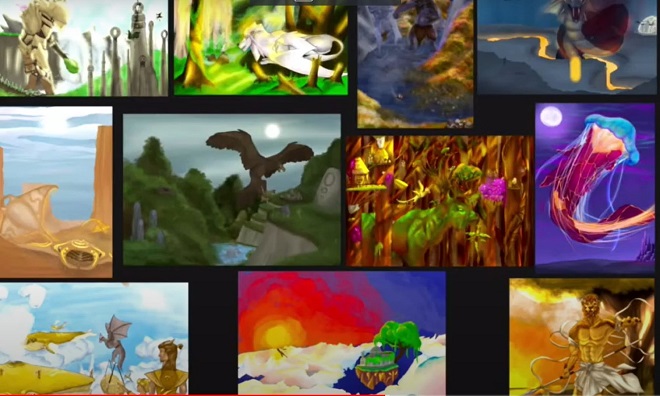 "The Menagerie" by Bjorn Samios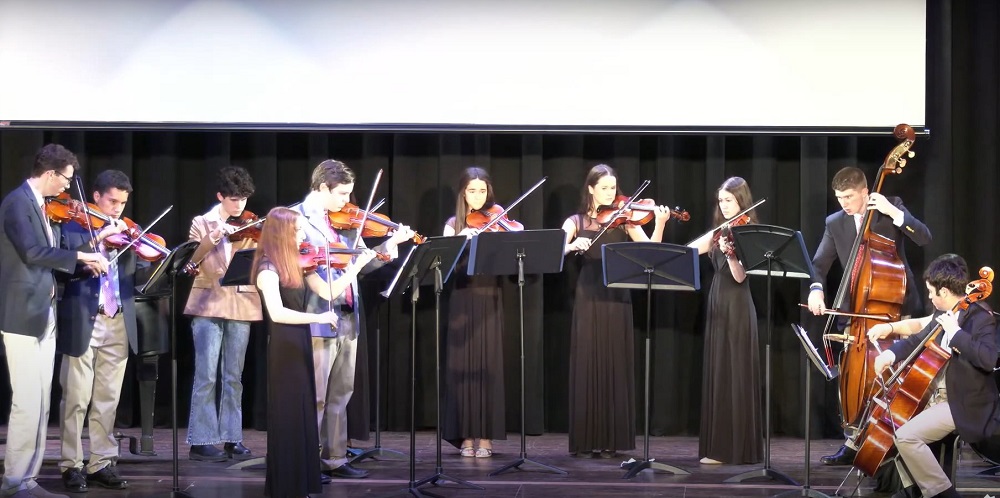 Ensemble above includes the following: Rachel Roberts, George Daher, Liam Heraty, Michael Randall, Holden D'Avico, Emma Van Ness, Catherine Saluti, Eve Sullivan, Mariana Apostolatos, Charlie Vail, Amy Xu and Patrick Bird.
Dr. Denise Lutter, the School's orchestra director who is retiring this year, gave the Baccalaureate address. Dr. Lutter has attended 36 Baccalaureates and talked about how the evening was a moment to reflect on the students' journies to date and imagine the futures they wish to create. She spoke about how art and music allow us "to connect with the values, viewpoints, and beliefs of other generations and cultures," and the importance of "living your lives in relationship with the full range of humanity" and "using your gifts "to raise others up."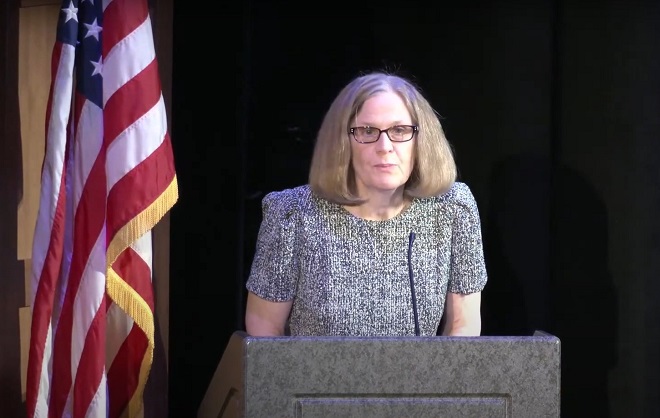 Dr. Denise Lutter
The program ended with a lively rendition of "Fly Me to the Moon."
Photos by staff