Bronxville School. Photo by L. Barr
By Nancy Marshall, Board Member, Bronxville School Foundation
Oct. 28, 2020: The Bronxville School Foundation has launched its fall fundraising campaign and welcomes nine new board members as well as a new slate of officers.
Since 1991, the nonprofit organization has given more than 11 million dollars in grants to the Bronxville School to enhance the quality of education by funding new curriculum, technology, faculty training, facilities projects, and special materials and equipment. 
The Foundation's Grants Committee actively engages with the District to identify high priority needs that are beyond what the school's budget is able to cover. 
Since August, the Foundation has approved four off-cycle grants to support the school's re-opening and operating plans. These grants, as well as past grants, helped the school open safely and prepare for and sustain live, hybrid, and virtual learning models. 
Each year, the Foundation relies on its fall campaign to help fund these critical grants. Won Giuriceo, Board member and Grants Committee Chair, commented, "The support we receive from school families and community members through our fall fundraising campaign gives us the ability to fund grants that fill the gap between what the school budget provides and transformative education demands. We depend on the generous support of our community each year, and, in the current climate, that support is even more critical and appreciated."
Newly appointed Chairperson, Lori Beecher, joins Won in encouraging participation in our community drive and also expressed her gratitude to the Foundation's nine newly appointed Board members for their commitment to the Foundation and the school in these unprecedented times. 
 "This group brings a broad range of talent and experience to our Board and have been engaged members of our school and larger community for many years. They each bring qualities that will serve our Board well, particularly this year as the school navigates the unique challenges of the Covid pandemic," said Beecher.  
Please join us in welcoming the Foundation's newest Board members:
Deirdre Doheny
Deirdre Doheny graduated from Fordham University with a BS in psychology and holds an MBA from Iona College and MSEd in Counseling from Fordham University. 
Deirdre's professional experience ranges from administration at Memorial Sloan Kettering Cancer Center, consulting at KPMG/Bearing Point, and her work as an inclusive education coordinator/adjunct professor at Fordham University's Graduate School of Education. 
Deirdre has volunteered in various roles at the Bronxville School, including as a Class Parent and member of the Character and Community and B*Well committees.  
She served as a catechist at St. Joseph's Church, where she taught CCD to first and second graders. Deirdre is a past President of the Bronxville Junior League and Board Chair of Bundles of Joy, NY. 
She and her husband Michael, have been Bronxville residents since 2013 and have two children attending the Bronxville School.
Mike Dimitri
Mike Dimitri received a BA from Vanderbilt University and an MBA from Columbia Business School. Mike currently works at Goldman Sachs Asset Management and is their global head of leverage credit trading. Mike serves on the Advisory Board for the Fixed Income Leadership Summit. 
Prior to joining the Bronxville School Foundation, Mike worked with iMentor, an organization that provides mentors to empower first-generation students from low-income communities to graduate high school and succeed in college. Mike and his wife, Caroline, moved to Bronxville in 2010. They have children in the Elementary and Middle School at the Bronxville School. 
Wendy Fahy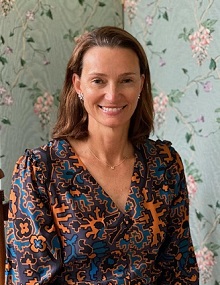 Wendy received a BA from the University of New Hampshire and an MS Ed from Bank Street College. 
Prior to moving to Bronxville in 2009, Wendy worked for 16 years as an elementary school teacher, most recently at The Spence School. 
In addition to her educational background, Wendy is currently a stylist for the New York City based women's retail company, Charlotte Brody. 
Wendy has been active in the Bronxville community, first as Fundraising Chair, then Board Chair of the Reformed Church Nursery School, and has also volunteered in various roles at the Bronxville School, including Chair of the Elementary School Council. Wendy and her husband, Chris, have two children attending the Bronxville School.
Jennifer Heathwood (ex officio member, PTA President-Elect)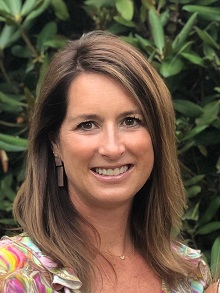 Jennifer received a BA from the University of Connecticut and spent more than a decade in marketing and media in New York City. Most recently, she was Director of Brand Marketing at OppenheimerFunds, Inc. 
A Bronxville resident since 2011, Jennifer has served in a number of leadership positions at the Bronxville School, including Class Parent, Grade Chair, Elementary School Council Secretary, and Middle School Council Chair. Jennifer and her husband, Paul, have three children in the Bronxville School.
Christopher Horvers
Chris holds a BS from the University at Albany, an MBA from the Stern School of Business at NYU, and is a CFA® Charterholder and a CPA. 
Chris started his career in public accounting and worked at Bear Stearns before joining JP Morgan in 2008, where he is currently a Managing Director in equity research. 
Chris and his family are active members of Immaculate Conception Church, where Chris has recently volunteered as a catechist. Chris and his wife, Michelle, have lived in Bronxville since 2013 and have two children in Bronxville High School and one child in the Elementary School. 
Julie Meade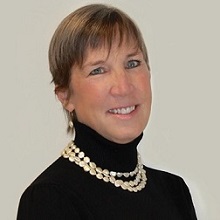 Julie Meade received an AB degree from Duke University and an MBA from The Darden School of Business at the University of Virginia. 
She has over 20 years of experience in the financial industry, including at GE Capital and Barclays de Zoete Wedd, and is currently a Managing Director at Encina Private Credit. Prior to joining Encina in 2019, Julie had been with Cancer Support Team, a nonprofit licensed home care agency for cancer patients, for 10 years serving as Director of Finance and, most recently, Executive Director. 
At the Bronxville School, Julie has served as 7th Grade Chair, MS Community Service Club Parent Chair, PTA President, Assistant Treasurer of the 2011-2012 Auditorium Project fundraiser, and 2014 High School Graduation Chair.
Outside of the Bronxville School, Julie has served as Co-Chair of the Bereavement Center of Westchester; President, Endowment Fund Chair and Discretionary Grant Chair of the Junior League of Bronxville; Advisory Board member of Concordia Conservatory; Board member and Vice Chair of Heartsong, Inc.; and currently serves as an evaluator for the Community Fund of Bronxville, Eastchester and Tuckahoe. 
Julie moved to Bronxville in 1994. Her daughter is a 2014 graduate of the Bronxville School, and her son attended through ninth grade.
Heather Miner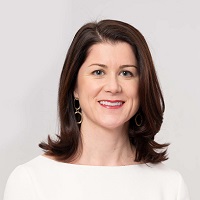 Heather received a BS in Finance from Boston College and an MBA from the Stern School of Business at NYU. 
Heather has worked at Goldman Sachs for the majority of her career and has served in a variety of roles, including Investor Relations, Treasury, Corporate Finance and Asset Management. She is presently a Partner in the Executive Office. 
Heather serves on the Executive Committee of the Boston College Wall Street Council and was a 10-year Board member of Sanctuary for Families, a NYC-based nonprofit that supports domestic violence survivors and their children. She recently retired to join their President's Circle, a senior advisory council. Heather and her husband, Mark, moved to Bronxville in 2012 and have three children in the Bronxville School.
Sam Patterson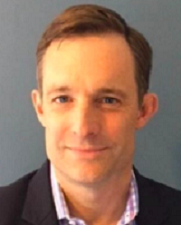 Sam Patterson received a BA from the University of Colorado at Boulder. Sam works for Success Academy, where he currently teachers math at Bronx 2 Middle School in the South Bronx. 
Previously, Sam worked at Moore Capital Management, where he was the Head of Macro Trading for Asia. 
Since moving to Bronxville in 2016, Sam has been active coaching youth sports in the community. Sam and his wife, Carlie, have three boys all attending the Bronxville School. 
Katie Shah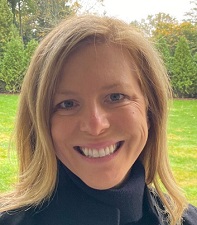 Katie received a BA from Randolph Macon College and an MBA from New York University. 
She has held business development, marketing, and brand licensing roles in the media and retail industries at companies including Time Inc. and American Express Publishing. 
Katie is currently on the board of The Community Fund of Bronxville, Eastchester, and Tuckahoe and has served as a Committee Chair of the Bronxville Non-Partisan Committee and the Junior League of Bronxville. 
She has volunteered at the Bronxville School as Elementary School Council Treasurer and Elementary and Middle School Grade Chair and has taught religious education at the Church of St. Joseph. 
Katie and her husband, Vivek, have lived in Bronxville since 2006 and have four children who attend the Bronxville School.
The other directors and officers for 2020-21 are Rob Crystal, VP Development; John Kelty, VP Alumni Affairs; Lansing Martinelli, VP Public Relations; Nancy Marshall, VP Nominating; David Outcalt, VP Finance; Ian Putnam, VP Legal; Eileen Marshall, Secretary; Helena McSherry, Executive Director. Returning board members are Brian Bodell, Gio Cutaia, Kristen Evans, Mary Gay, Erin Krestinski, Chris Krieg, Jennifer Lescott, Vincent McBride, and Robert O'Hare. Additional ex officio members include the Superintendent of the Bronxville Schools, Roy Montesano, and Michael Finley, School Board representative.
For more information about the Foundation, or to support our fundraising efforts, please visit https://www.bronxvilleschoolfoundation.org.

Photos courtesy Bronxville School Foundation

Editor's note: As a public service, MyhometownBronxville publishes articles from local institutions, officeholders, and individuals. MyhometownBronxville does not fact-check statements therein, and any opinions expressed do not necessarily reflect the thinking of its staff.