By Michael Ganci, Syntax for The Bronxville School
Oct. 14, 2020: "Keep your head up high" and "Be hopeful, you will be fine" are some of the messages that fourth graders inscribed on their individual rocks, decorated in bright paint colors. The project was part of an initiative to spread hope and kindness throughout the community.
"We talked about people needing to have hope and resilience during times of struggle and how one little unexpected gesture of kindness could impact someone in a big way and even turn a bad day into an awesome one," said teacher Derrick DiRienzo, who initiated the project after being inspired by a national viral trend called "The Kindness Rocks Project."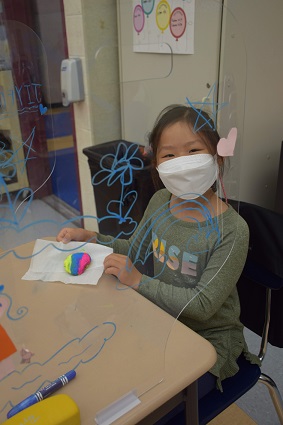 Once completed, the students placed their rocks in various spots around the community for others to find and be inspired.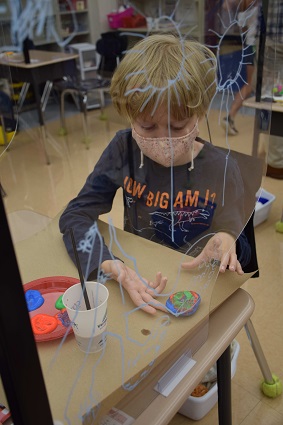 "I hope the students took away the knowledge that words and actions are meaningful, no matter how small," DiRienzo said. "They have the power to bring joy to people's lives in ways they never thought."
Pictured: Bronxville Elementary School fourth-graders decorate rocks in bright paint colors and inscribe them with positive messages.
Photos courtesy of the Bronxville Union Free School District

Editor's note: As a public service, MyhometownBronxville publishes articles from local institutions, officeholders, and individuals. MyhometownBronxville does not fact-check statements therein, and any opinions expressed do not necessarily reflect the thinking of its staff.