By Staff
Feb. 3, 2021: On Friday, January 29, 2021, many Bronxville residents received messages in their in-boxes about Concordia College closing or being purchased by Iona College. 
The 140-year old College has been an integral part of the Bronxville Community, and a feeling of sadness, uncertainty, and questioning ensued. What happened? What's going to happen to Concordia Conservatory and the OSilas Gallery? Does this affect the Chapel School?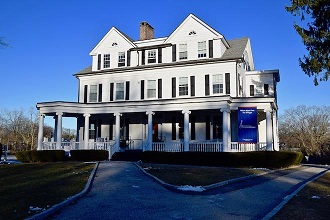 Concordia Conservatory
MyhometownBronxvile reached out to Concordia President, Rev. Dr. John A. Nunes, for insight. Dr. Nunes, who has been at the helm of Concordia College since July of 2016, provided the answers.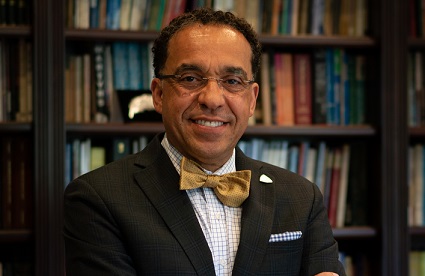 Dr. Nunes
The first question to Dr. Nunes was what exactly is happening? "Concordia College will close," said Dr. Nunes. "The campus is being acquired by Iona College."
Concordia College will cease classes beginning with the Fall of 2021 semester. According to Higher Ed, Concordia Bronxville is the fourth College in the Lutheran college system to close in the last eight years. 
The second question: Was this because of the financial impact of Covid-19? "Covid wasn't the reason," said Dr. Nunes, "but it was an intensifier. Many of our families are in the service sector and were deeply impacted by Covid."
Dr. Nunes explained that about a year ago, before Covid, the Concordia College Board of Regents "formed a group called the 'Strategic Alternatives Committee.'" This Committee was charged with looking at the future of Concordia College. 
Like many small private, faith-based colleges, Concordia had faced financial challenges. The goal for Concordia College Bronxville was to be proactive in looking at the future and create a plan that would enable it to thrive.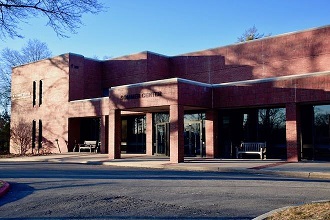 Concordia Sommer Center
In this effort, the Committee considered all the stakeholders - students, the local community, alumni, faculty, staff, and the Lutheran Church - - and looked at various alternatives. 
"The committee really did their due diligence," said Dr. Nunes. "I'm deeply grateful for the assiduous and tenacious efforts of this Board of Regents to think generatively about the strategic pathway forward."
Until about a month ago, Concordia College was looking at two alternatives. "The one that prevailed was with Iona college," said Dr. Nunes. The President of Iona College, Dr. Seamus Carey, has a "vivid and visionary sense of the state of higher education and future education," said Dr. Nunes. 
One thing that was very important to Concordia was "continuity in mission." "Iona has similar values," said Dr. Nunes. "This acquisition means that our students will have access to more programs than we were able to provide, and it has D-1 sports!." 
Many aspects of future plans are uncertain, but it's possible that the new Bronxville Campus of Iona College will expand on Concordia's focus on the health sciences. Also, with its large endowment, Iona College can invest in the campus and create a stronger institution. 
What does this mean for current Concordia College students?
Current students will finish out their spring semester, and there will be a commencement of some sort given Covid-19 in the spring. It has not yet been decided if there will be summer programs.
The two colleges are developing a plan to provide continued education for Concordia students at Iona. There will be a series of Town Halls for students and faculty.
What does this mean for current Concordia College faculty?
Opportunities for Concordia faculty at Iona College will depend on the need and openings at Iona. Concordia College has not yet decided if it will offer severance packages. 
What does this mean for Concordia Conservatory and the OSilas Gallery?  
Iona College is "exceedingly favorable" toward continuing the Conservatory, said Dr. Nunes. "It's highly likely it will continue." Dr. Nunes also said that Iona College was favorable toward the OSilas Gallery.
What does this mean for the Chapel School and the Village Lutheran Church?  
The Chapel School and Village Lutheran Church are independent entities and will continue operations. "They are neighbors," said Dr. Nunes, "There has been a lot of cooperative work between Concordia and these entities."
So what's next?  
The next step is "to move toward a definitive agreement," said Dr. Nunes and complete the transition as soon as possible. There are several regulatory approvals, including New York State, the New York Department of Education, and the Middle States Commission for Higher Education. 
"I'm excited about what this means for education in Westchester," said Dr. Nunes, "This will result in a strengthening of education opportunities."
In closing, Dr. Nunes said, "I want to express my deep gratitude for the generosity and goodwill that has exuded from our neighbors" and further stated, "Iona is aware of how important that is."