By Kathleen Suss, Concordia Conservatory
Oct. 19, 2022: Concordia Conservatory presented its opening concert of the Hoch Chamber Music 2022-23 Series B2B Bach, to a full audience on Saturday evening, October 15. This was the first concert to be performed in the Conservatory's new performance home, The Reformed Church of Bronxville.
Lawrence Dutton the series' artistic director is "extremely pleased to be partnering with The Reformed Church, providing this new performance home in the heart of Bronxville."
The all-Bach program wowed the audience, beginning with Brandenburg Concerto No. 6 BWV 1051 with viola soloists Lawrence Dutton and Sung Jin Lee. The concert continued with the Double Violin Concerto in D minor, BWV 1043 with violin soloists Elizabeth Lim-Dutton and Emanouil Manolov.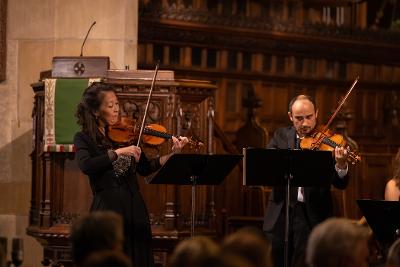 The concert concluded with roaring applause after Brandenburg Concerto No. 5 in D major, BWV 1050 with renowned flutist Carol Wincenc and a beautiful harpsichord solo played by Marija Ilic.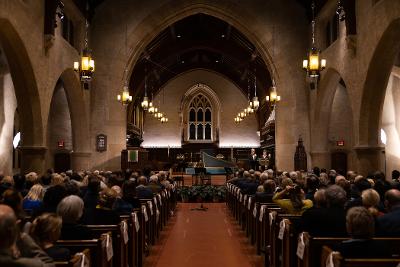 Also performing were Emily Kalish, violin; Stephanie Liu, violin; Andrew Janss, cello; Chungsun Kim, cello; Sachi Patitucci, cello; and Stephen Sas, bass.
The next concert in the Hoch series is the Conservatory's Benefit Concert Happy Together on January 21, 2023. It will feature a cabaret performance by Bronxville resident and Tony Award-nominated Broadway star, Melissa Errico, with Jim Lowe on piano, as well as Dvorak's String Quintet No. 3.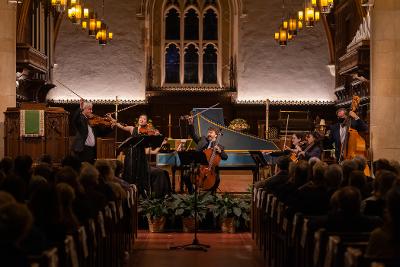 Concordia Conservatory's mission is to inspire, instruct, and enrich lives through music, offering excellence in education and performance.