By Elizabeth Vranka, OSilas Gallery
Sept. 15, 2021: On September 15, Concordia College will be opening the doors of OSilas Gallery once again for an art sale. Original paintings, limited addition prints and photography from the collection of Concordia College will be available for purchase. Concordia is offering for sale to the public over 90 works that had adorned its public spaces and offices over the years. Visitors may view the works starting September 15 through September 30 in OSilas Gallery on the campus of Concordia College.
Works being offered for sale include a landscape oil painting by Lillian Genth (ca. 1930), a bold black and white contemporary painting by Dutch artist Michael Winkel and several fantastical paintings by Richard Callner. These original paintings will all be offered in a silent auction, which will close on September 30 (bids to be made in-person or by phone). All other works, ranging from Bronxville scenes to photography of India and Africa street life to botanical prints, are priced to sell and are available on a first-come, first-serve basis.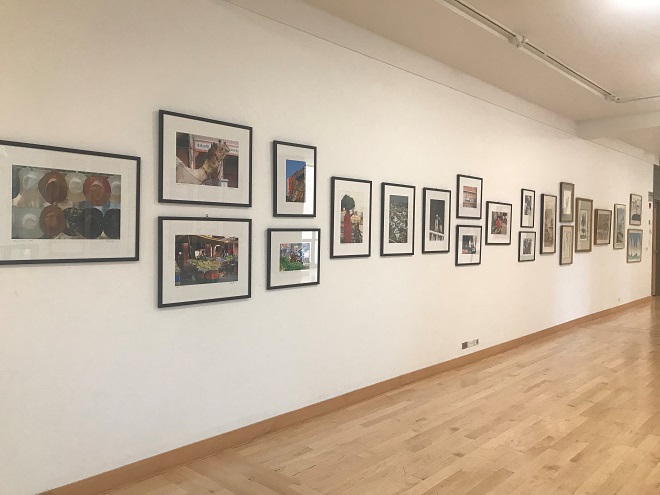 Former OSilas Gallery Executive Director Elizabeth Vranka collected the works on offer from campus and has installed them in the Gallery for one last show. "I was pleased to find several original works on display and in storage, as well as a staggering number of limited edition prints," Vranka said. "The Genth is one of my favorites, though I am very partial to the show prints from OSilas Gallery."
Visitors should plan to come early for the best selection. Viewing hours are noon – 3 pm Monday through Thursday, September 15-30, and by appointment by contacting Elizabeth Vranka at This email address is being protected from spambots. You need JavaScript enabled to view it.. OSilas Gallery is located on the campus of Concordia College, 171 White Plains Road, Bronxville, in the Donald A. Krenz Academic Center on the second level of Scheele Memorial Library. Free parking is available in the front circle on campus.