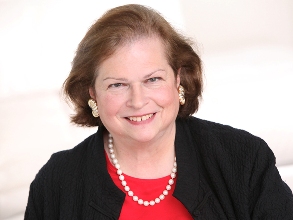 Feb. 19, 2014: The first question people grapple with when it comes to renovating before selling a house is: "Where do I start?"
It's important to be able to see your house or apartment in its best light before you get started. To do that, the first step is to declutter. Be as strict on yourself as possible--less is more.
Next, see what you can do by "refreshing" your spaces. "Refresh" is actually a term people in the design and staging businesses use. For example, if you have a few pillows on your sofa that look like they've seen better days, find new ones that look fresh and crisp and make you sit up and take notice of how much potential your living room has.
Also check to see whether touch-ups of paint or window washing are needed. The room may look very different by the time you've finished this process. If you feel you need a second opinion, get one from a designer, a stager, or a friend with a good eye for decorating.
Also, take a look at the items listed on the homeowner property disclosure statement and use it as a checklist to be sure each of the items listed there is in good working order. They're the same items an inspector will look at.
Then it's time to review your budget. How much do you have to work with and what will that amount enable you to do? Keep in mind that kitchens sell homes, so if you have to make a choice, your kitchen is probably the best place to invest. Learn what kitchens at your home's likely price point look like and emulate them. Here are some suggestions:
Work with a design professional. Kitchens are sophisticated spaces that are difficult for an amateur to get right. 

Kitchens used to be separate spaces, but they are now the heart of the home, and the most desired ones flow into living and dining space. 

Take the time to research cabinetry, appliances, and plumbing fixtures, and make sure your eventual design is timeless. 

Keep it uncluttered. It's space where you and your family will live. Adding a desk is likely to add clutter. Find someplace else to put the desk. 

Make sure it's a great kitchen even if you don't cook much. Someone else in your family, or at some point in the future, will.
Why is it so important to focus on the kitchen? So many homes have more than one bathroom, so if new owners want to renovate a bathroom, they can use another one in the meantime. That is not true of the kitchen, where the period during renovation can be a major inconvenience. New construction is very attractive to today's buyer, in part because they can move in without having to do any major work.
Try looking at your house through a buyer's eyes--even if you are not planning to sell for a few years. What would you want redone? If it's in your budget, do it now and enjoy it during the intervening years.
If it isn't in your budget, make what is already there as attractive as possible. People know cosmetic fixes are the easy ones. They can help your house look much more attractive, have greater curb appeal, and woo more prospects.
But if you have the budget, tackle the tough stuff. It will give you a good return on your investment.
Editor's note:  Priscilla Toomey can be reached at Julia B. Fee/Sotheby's International Realty, cell: 914-559-8084, email: CLOAKING .