By Karen Talbot
Apr. 28, 2021: Mother's Day is Sunday, May 9th!  You Can Make It Special With Great Gifts from These Stores!
MAKE MOM SMILE THIS MOTHER'S DAY  AT POSH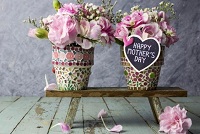 Mother's Day is May 9th! POSH wishes all Moms and Moms-to-be a Happy Mother's Day. Here are our specials!
Mom' "Glows" Best Gemstone Facial: 
Gemstone facial with charcoal & blue matcha to exfoliate the skin. Also includes the Eye Believe treatment.
"Better than Flowers" Massage: 
Full Body Massage to reduce tension and stress and give Mom the perfect escape
"She's Worth It" Body Scrub: 
Luxurious body scrub in our marbled hydrotherapy room. The ultimate relaxation.
Mom's Getaway Package: 
All of the above
914-361-1277
*****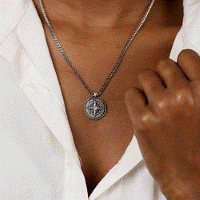 Spread the love this Mother's Day by choosing a gift made just for her! Choose from our wide variety of custom birthstone or engravable silver pieces and craft something especially unique, or select one of our one-of-a-kind 18K gold pieces for a gift she will never forget!  For a limited time only, save 15% on any gold piece over $500 (offer valid April 27-May 9)!
Our 18K gold collection is extremely one-of-a-kind; each piece is carefully handcrafted in Israel by a small exquisite jewelry atelier. These breathtaking pieces are set with diamonds, precious, semi-precious stones, and freshwater pearls.  Personalized jewelry is a deep and meaningful way to express love and can also tell a story. Many of the collections from Talisa can be personalized in a number of ways to create one of a kind pieces telling your unique story.
"Talisa began as a vision that my husband, Tal & I shared, to give people the opportunity to share their stories through inspirational jewelry. For us, jewelry is more than just a fashion statement; it is an artistic way to express our special connection with our extended family. This is why we chose the name "Talisa" which combines my husband's name and mine."
Lisa Silverstein, Founder of Talisa
81 Pondfield Road
Bronxville, NY 10709
914-279-7733
*****