By the famiy
Aug. 4, 2021: John Owen White loved his family, his friends, his angel Julia, and a good double bourbon. He also loved smoking cigarettes.  He hated the thought of quitting, and now he doesn't have to. John died on July 4, 2021 at Mount Sinai West Hospital in NYC.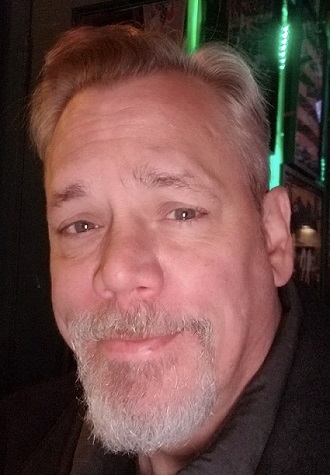 Growing up in Bronxville (BHS class of 1985), John was a naturally gifted athlete who excelled in every sport he played. John is survived by his sister, Allison White Twente (BHS 1979) (her husband Stephen Twente and their sons, Luke and Graham), by his brother, Wyndham "Rob" White (BHS 1982) (his wife Chris Birdsong White and their children, Ali and Wyndham) and his longtime earth angel, Julia Lavaia.  John's parents, Wyndham R. "Windy" White and Lois Owen White (both BHS 1952) predeceased him.
 John was a proud member of Local One IATSE and worked as a stagehand at the Koch Theatre at Lincoln Center for over 20 years.  He worked extensively with the NYC Opera and the NYC Ballet, and he was especially pleased to work for many years on the "Nutcracker" at Christmas time. 
John's mother, Lois, had a subscription to the ballet when they lived in Bronxville; and as a small boy John sat with her in the audience,  clutching  his nutcracker toy,  never imagining that one day he would be part of the team that made the magic happen. 
 Music played a huge part in John's life. He was a talented guitarist/songwriter who sang with brio and wrote with his heart on his sleeve. 
John was also a legendary storyteller who could easily hold an entire room rapt with his booming voice and wildly hilarious tales. Most of all John will be remembered for his tender heart, which even he couldn't hide for all his blustery swagger. 
 John White's friends and loved ones will gather for an afternoon remembrance of him on Saturday August 14 from 1-4 pm at Hibernia, 401 W. 50th Street, NYC.