By Staff
Jan. 20, 2021: Growing up in Birmingham, Michigan, and graduating from Wellesley College in 1999, Ann Meyer had no way of knowing that her degree would lead her to the role of Bronxville High School Principal.
"It was a circuitous route," she says, "that's why I always tell kids, it's okay if you don't know what you want to do. Try something, and you'll discover it."
Meyer majored in science and minored in math at Wellesley College. Her focus was synthetic organic chemistry, and her thesis was about synthesizing molecules that had the potential to treat heart disease.
"Majoring in science and minoring in math at Wellesley was an unbelievable experience," says Meyer, "because half of the professors were women," which is unusual. She also said that they were "amazing role models" because they did a great job "managing work-life balance."
This is particularly relevant today because, in addition to being Bronxville High School Principal, Meyer is a wife and mother of two children, David in 5th Grade and Rebekah in 7th. Her husband, Boaz Kochman, is a software engineer.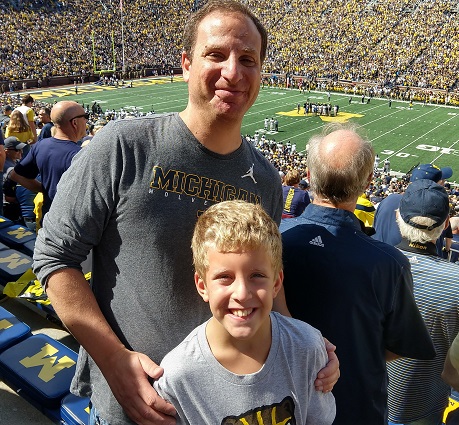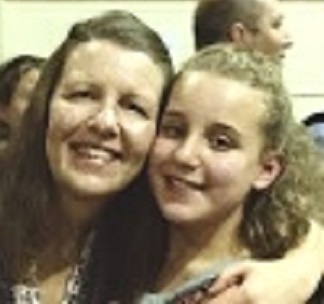 After college, Meyer worked at a consulting firm in Boston. While the work was interesting, she decided that it wasn't exactly what she wanted to do, so she moved back to Michigan and spent six months working with her sister at a car dealership.
By happenstance, her sister met the Superintendent of a school at a job fair, and he was looking for a math teacher. That was a Thursday. By Monday, Meyer was teaching the class.
"It was a tough class," says Meyer, "and I hadn't taken any educational courses," but I found that "I just loved the kids" and loved that "I was showing these kids that they can do something they never thought they could do. It clicked."
Since Meyer wasn't certified as a teacher, she applied and was accepted to the Masters program at Harvard. Upon completion, she moved to New York, where her boyfriend and now husband lived, and officially started her educational career as a chemistry teacher at a K-12 magnet school called NEST.
Two years later, in 2006, Meyer applied for a job at Bronxville High School and was hired to teach biology, chemistry, AP Biology, and AP Environmental Science. Meyer taught for six years.
During that time, Bronxville School Superintendent David Quattrone recommended her for The Future School Leaders Academy at Bank Street College, where she became certified as a school administrator.
In 2012, Meyer was hired by the Edgemont School to become their Assistant Principal. A year later, in 2013, when then Principal Terry Barton retired, Meyer returned to Bronxville as the High School Principal.
Meyer credits the incredible talent around her, including current Assistant Principal Marcellus Lessane, retired Athletic Director Karen Peterson, and Director of Counseling Anne Abbatacola, with helping her to get off to a good start as Principal.
As Principal, Meyer is particularly pleased that the school, under the leadership of Mara Koetke, Director of Curriculum and Instruction, has created a "clear path in the curriculum from Kindergarten to 12th Grade."
She also is happy about the School's grounding set of principles called The Bronxville Promise. These principles were developed from a summer gathering of faculty and administrators who looked at exemplary student work and described its qualities.
The four pillars of The Bronxville Promise, which guide curriculum development and other aspects of the school, are: To Lead, To Innovate, To Think Critically, and To Engage The World.
A big focus at the school now is social-emotional health and wellbeing. This began with a survey of students a few years ago and has accelerated with Covid-19. The focus has been on meeting educational goals while reducing student stress.
Not surprisingly, another focus now during Covid-19 is on teacher workload because of the challenge of hybrid teaching. "It's a real challenge to teach both in the classroom and online," she says.
How about college? "College is always there," she says. "We're always thinking about what the kids need to be successful. We do exit surveys of seniors. We ask alums how well prepared they were and what we could do better. We added AP Physics and National History Day in response to feedback we received."
If there is one thing Meyer would like to do more of, it's Computer Programming and Data Science. "We'd like to add more cutting edge programs in this area," she says. She also says that the school is launching a new program in innovation in March.
Meyer's day-to-day work these days includes keeping an eye on the present challenges brought by Covid-19 while guiding the school into the future.
"Covid has been a difficult time, but it's been an impetus for change," says Meyer "we have learned so much that we can bring forward with us."
Pictured at top: Ann Meyer
Pictured in the middle: Boaz and David & Ann and Rebakah