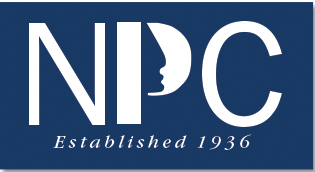 By Susan Meaney, Member, Bronxville Committee for the Non-Partisan Nomination and Election of School Trustees
May 1, 2019:  The Bronxville Committee for the Non-Partisan Nomination and Election of School Trustees ("NPC") has chosen to endorse three nominees, Jack Bierwirth, Tom Curran, and Arleen Thomas, as its candidates to fill three vacant seats for the Bronxville Board of Education. Each of the nominees is currently a school board trustee and is seeking re-election to the position. The NPC is very enthusiastic about the candidates and the skills and abilities they bring to the school board. The annual school budget vote and school board trustee election will be held on Tuesday, May 14, 2019.
To give the Bronxville community the opportunity to speak with the nominees, the NPC will host a special reception on Wednesday, May 8, 2019, from 7:30 pm to 9:00 pm at the Bronxville Field Club. All Bronxville residents are welcome and are urged to attend this informal gathering at which the three nominees will be available to answer questions from the community. We hope that community members will take advantage of this opportunity.  
Below is some background for each nominee (in alphabetical order).
Jack Bierwirth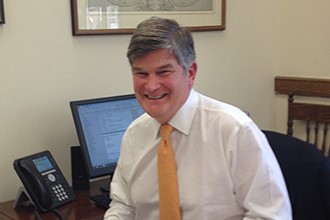 Jack has brought his lifelong experience as a teacher, district administrator, and superintendent to his role as school board trustee. Now retired, Jack is serving the second of two one-year terms as a "Distinguished Educator" at the request of the New York State Commissioner of Education to help the Hempstead School District.
From teaching sixth grade in Bridgeport, Connecticut, to district administrator in Hempstead and Port Washington, Jack's extensive education experience includes being a superintendent in Freeport, Sachem, Portland, Oregon, and Herricks (Long Island). During his career, Jack has served on numerous statewide boards and commissions predominantly in the areas of student assessment and teacher licensure/training and evaluation. These associations have included the New York State Education Department (superintendent representative on statewide task force on Regents Diploma, credits, and exams), the New York State Council of School Superintendents (advisor on teacher and principal evaluation and student assessments), and the New York State Board of Regents Distinguished Educator Program. 
In addition to his service on the Bronxville School Board for the last three years, Jack has served in a variety of capacities in the not-for-profit arena. Currently, he serves on the board of The Bronxville Historical Conservancy. He has been a board member of the Bronxville Adult School and Cradle of Aviation (Long Island). In addition, Jack has been involved with the Macaulay Honors College (CUNY) and OECD PISA for Schools/America Achieves. Jack served as president of Outward Bound from 1998 to 2001. 
Jack and his wife, Jane, have been residents of Bronxville since 1998. They have three adult children, two of whom attended The Bronxville School. Jack attended Yale, majoring in history. He received his doctorate of education from UMass Amherst.
Tom Curran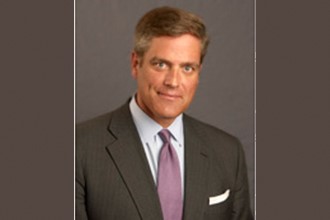 Tom's vast career in law has been in both the public and private realms. He served as assistant district attorney under Robert M. Morgenthau, the district attorney of New York County, where he experienced all aspects of investigation and trial while successfully prosecuting hundreds of serious felony cases. He coordinated special grand jury investigations into a variety of industries. Currently, Tom is a partner at Peckar and Abramson, P.C., where he is chair of the white collar/government regulatory group. He is involved in a variety of areas in the legal profession: commercial and securities litigation, construction, corporate compliance and integrity counsel, real estate law, and labor law. 
In addition to his service as a school board trustee for the past three years, Tom's has served on Cardinal Dolan's Advisory Review Committee and Mayor Bloomberg's Committee on City Marshals and has worked with the New York City Police Academy. Tom has also served as chair of the New York City Bar Association's Criminal Advocacy Committee and as a board member of both the Prisoners' Legal Services of New York and the Fordham Law Alumni Association. 
Tom and his wife, Deirdre, have been residents of the village since 2008. They have three children, two in Bronxville Middle School and one in Bronxville Elementary School. Tom attended Georgetown University, majoring in history, before receiving his law degree from Fordham University.
Arleen Thomas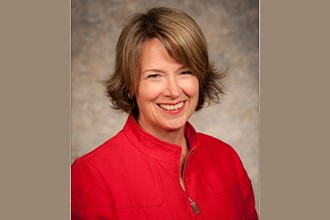 Arleen's expansive career in consulting and accounting began at KPMG, the global professional services firm that specializes in tax, audit, and advisory work. Currently, she is senior vice president of management accounting and global markets at the American Institute of CPAs (AICPA). Arleen has focused upon many initiatives in learning and assessments that have led the AICPA towards competency-based learning, which included computer-based certification programs. She is leading an effort in a joint venture with Chartered Institute of Management Accountants, a UK-based financial organization. As a member of the senior management team at AICPA, Arleen has also been assisting in the strategic plan for this non-for-profit body that represents the CPA profession.
Arleen has been involved in a myriad of civic and professional associations. She has been chair of XBRL International, a global consortium, focused on improving business reporting. She has also served on the FASB's Financial Accounting Standards Advisory Council. Arleen's service on the Bronxville School Board over the past three years has not been her only local community involvement. Arleen has been the treasurer of The Reformed Church of Bronxville and currently serves as an elder of the church. She also served as treasurer for Staging Our Future, the PTA benefit that assisted in rebuilding the school's auditorium. 
Arleen and her husband, Steve, have been residents of Bronxville since 2002. They have two children, one a senior at Bronxville High School, and one a college freshman. Arleen attended Metropolitan State University, majoring in accounting.
Photos courtesy Bronxville Committee for the Non-Partisan Nomination and Election of School Trustees
Editor's note: As a public service, MyhometownBronxville publishes articles from local institutions, officeholders, and individuals. MyhometownBronxville does not fact-check statements therein, and any opinions expressed therein do not necessarily reflect the thinking of its staff.