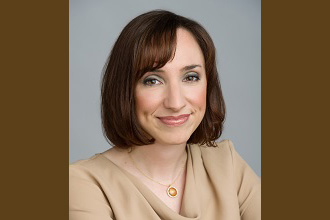 By Sherry Saturno, Executive Director, Gramatan Village

Apr. 10, 2019: Frank Lloyd Wright once said, "The longer I live, the more beautiful life becomes." That perspective is evocative and resonates with promise. As executive director of Gramatan Village, an aging-in-place community, I've witnessed countless times how critical engagement and purpose are for elders in maintaining a vibrant life.
Recently, I had the opportunity to present a workshop titled "Vibrant Aging and the Power of Connection" at Columbia University. As part of the discussion, we examined the strong correlation between human connection and engagement and the overall impact on an elder's physical and mental health.
Seniors who are imbued with a sense of purpose are less likely to succumb to the negative effects of social isolation and loneliness. When I ask elders about what makes them feel most alive, they invariably reply that they are insatiably curious. They venture out of their comfort zones, take risks, and try activities they never attempted before. Remaining curious about the world, about learning, and about others is a powerful way to stay engaged.
What does it take to thrive as we age? Is it making the most of opportunities that present themselves? Or not letting obstacles in your path stop you? As we grow older, we encounter happiness in the ordinary experiences of life. Recently, my mother was hospitalized, and upon her discharge home, my parents found great contentment just sitting in their kitchen together, talking about the news, the smell of coffee brewing in the background.  
As we age, we grow better at living for the present. Learning to savor the small moments of each day and focus on meaningful relationships lowers the risk of depression among older adults. Positive aging may be affected by disease and disability, but it is also a state of mind that is courageous and compelling, adapting to life's transitions.
When we can no longer pursue the avocations of our youth, we retain the ability to explore something new that takes us in a different direction. Creativity is not limited to the young and adds exhilaration to life at any age.
Volunteerism forges meaningful connections irrespective of age. We can accomplish greatness not in spite of aging, but because of aging, if we view growing older as an impetus to reinvent ourselves and renew our passions.
To learn about Gramatan Village, visit www.gramatanvillage.org or call 914-337-1338.
Pictured here: Sherry Saturno.
Photo courtesy Gramatan Village
Editor's note: As a public service, MyhometownBronxville publishes articles from local institutions, officeholders, and individuals. MyhometownBronxville does not fact-check statements therein, and any opinions expressed therein do not necessarily reflect the thinking of its staff.