By the family
Oct. 28, 2020: William B. Contessa (Bill), 77, of Bronxville, New York, died peacefully at home on October 17th, 2020, after a long illness.
Bill was born on November 19th, 1942, in Jamaica, New York, to Casper and Rita Contessa. He grew up in Queens Village, where he liked to go fishing and play stickball alongside his neighborhood friends. He married Nancy, his loving wife of 50 years, on September 5th, 1970, at St. Agnes Cathedral in Rockville Center, NY.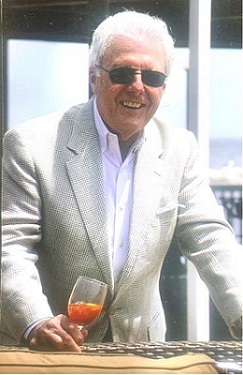 He joined the United States Marine Corps on November 19th, 1959, and served in the role of Combat Engineer for four years until his honorable discharge as a Corporal on November 18th, 1963, earning the Sharpshooter Rifle Badge and the Good Conduct Medal, 1st award.
Bill worked his way through college at Hofstra University on Long Island. Shortly after graduating, he started a sales position at Xerox, where he would work for several years before embarking on a vast and varied entrepreneurial career that would span the next five decades.
Bill is survived by his wife Nancy, his sons Brice and Drew, daughter-in-law Sophie and his grandchildren Elliot and Claudie, his brother Alan and nephew Ryan. He was predeceased by his sister Maryanne and his nephew Christopher.
He will be interned at Calverton National Cemetery in Wading River, New York, where a service will be held for immediate family only. A celebration of life will follow in the coming months.
In lieu of flowers, a donation can be made to the Semper Fi Fund by clicking the link below.
www.semperfifund.org