Photos by N. Bower
By Karen Talbot
April 12, 2023: The Bronxville Beautification Council ("BBC") is a community-based not-for-profit organization with many volunteers, administered by a Board of Directors.  Their mission is to maintain and enhance the natural and man-made beauty of the village of Bronxville.  The BBC's beautification efforts rely on the support of the community to improve the village's landscaping and overall visual appeal.
The BBC purchases and plants the seasonal flowering plants and bushes and maintains them with the aid of the Bronxville Dept. of Public Works.  They also collaborate with other village organizations who believe in the same mission and will act as an advocate on issues related to the aesthetics of Bronxville.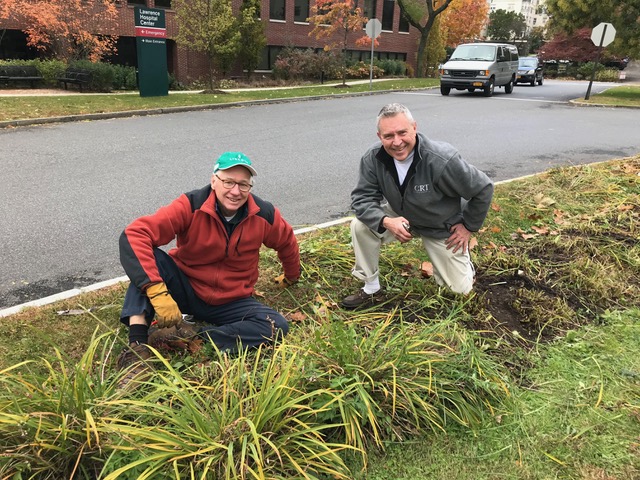 Look for the visual enhancement of the village with the following BBC's ongoing and recent projects.  In the Spring, cheerful daffodils can be seen on the banks of the train station and colorful tulips bloom in the traffic circles.  In Summer, beautiful annuals take over the traffic circles and fill the planters in the downtown area.  Daylilies can be seen around the New York-Presbyterian Westchester Hospital loop and attractive bushes around the fountain in front of the hospital.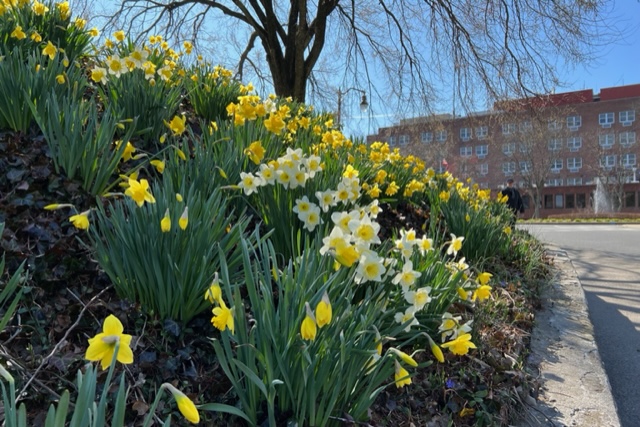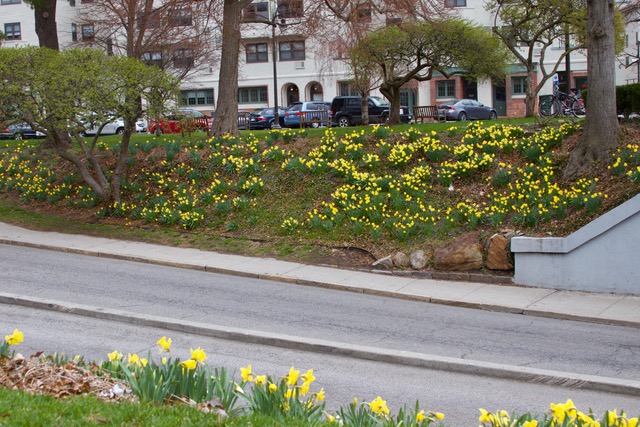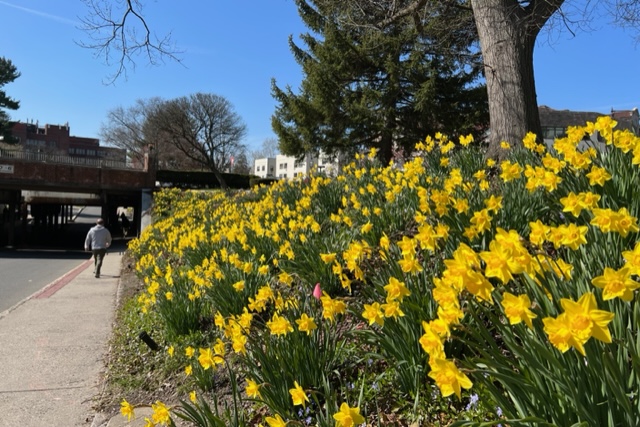 There are many islands where pretty flowers and plants can be seen:  The intersection of Kensington and Sagamore Road, the foot of Sagamore and the loop at Pondfield Road and Sagamore.
The Bronxville Beautification Council's active projects include: the renovation of Leonard Morange Square Park; many memorial tree plantings; bench installations and support of the Bronx River Pathways Greenway Path.
A Wine & Cheese Social is scheduled in the lounge at Villa BXV on April 19th at 6:00pm, to educate the community about the BBC and to give the opportunity to get people involved by volunteering their time.
Their popular event, The Garden Party cocktail fund- raiser will be held this year on June 11th,  in a beautiful private garden.  Tickets will be available for purchase at:  https://bronxvillebeautificationcouncil.org.
Bronxville Beautification Council, P.O. Box 127, Bronxville, N.Y. 10708
To learn more about our organization or to donate online visit the website listed above.