Eagle Scouts JP Denfeld, Andrew Mager, James Rohr, and Peter Vorbach at their Troop 5 Eagle Scout Court of Honor, 11/27/21, Christ Church, Bronxville, NY
By Margaret Mager, Troop 5 Community Service Liaison
Dec. 15, 2021: Four Scouts from Bronxville Troop 5 of the Boy Scouts of America's (BSA) Greater Hudson Valley Council, Algonquin District, were awarded the rank of Eagle Scout at a ceremony held on Saturday, November 27, 2021, at Christ Church Bronxville. 
Troop 5's newest Eagle Scouts are Andrew Mager, James Rohr, Peter Vorbach, and JP Denfeld. Each of these young men has been in scouts for over ten years. They moved up the ranks in Cub Scouts and then in Boy Scouts, cheering each other on and supporting each other in their Scout journey. As members of the Eagle Scout Class of 2021, together they joined the prestigious group of Eagle Scouts worldwide. Click Here for Full List of Troop 5 Eagle Scouts
Becoming An Eagle Scout
The Eagle Award is a great achievement earned by only 4 percent of Scouts. It must be accomplished before the age of 18. It is a permanent award that is proudly carried for life. It is respected by people throughout America and the world for the challenges and achievements that have gone into earning it. It requires a commitment and a plan that spans years and requires hundreds of hours of labor. It represents the kind of character built through companionship, responsibility, and self-improvement. It is a symbol that recognizes young leaders who have gone above and beyond to improve themselves and help others do the same. 
As stated by Life Scout Hunter Denfeld at the ceremony, "the magic of Scouting is that Scouts learn by doing, by being, and by showing up. And then they take the lessons they've learned out into the world, trading merit badges for diplomas and college degrees, swapping uniforms for business clothes or fatigues, morphing troop leadership positions into jobs like manager and CEO."  
There are 325 requirements that must be completed to become an Eagle Scout, including completion of 21 merit badges and an Eagle Project. The Eagle Project is a service project helpful to any religious institution, school, or community that is conceived, planned, funded, organized, and executed under the leadership of the Eagle Scout candidate. The project is subject to a rigorous approval process at the district level and is followed by a Scoutmaster Conference and a Board of Review panel interview before the Scout is awarded the Eagle rank by National BSA. An overview of each Scout's Eagle Project follows below.
Court of Honor Ceremony
The well-attended and uplifting ceremony reflected the contributions of many Troop 5 Scouts and leaders. A display area showcased each of the new Eagle Scouts' journey as a Scout and each Scout's impressive Eagle Project work. 
Edward Phillips opened the ceremony and played Taps at the closing. Hunter Denfeld and Jeffrey Rohr acted as masters of ceremonies. The Reverend Doctor Kenneth Ruge, an Eagle Scout himself, shared some words of wisdom and an opening prayer. Next, Mr. Mark Schivley, an Algonquin District Leader, provided the National Declaration. Assistant Scoutmaster for Advancement, Mr. Vince LaVecchia, reviewed Scouting in Bronxville and presented several awards. Finally, Scoutmaster Jon Denfeld spoke about "What It Means To Be An Eagle Scout."
The Eagle Scout Charge was given by Charlie Vorbach, Jr., a Troop 5 Eagle Scout Class of 2017. Troop Committee Chair Peter Phillips conducted the pinning ceremony while Scoutmaster Jon Denfeld presented an Eagle neckerchief to each new Eagle Scout.
Guest speakers included Mr. Mark Schivley, Ms. Donna Ricci (District Leader, Trail To Eagle), and Ms. Ruth Walter, Westchester County Legislator. Each speaker provided an award to the new Eagle Scouts.   
At the conclusion of the ceremony, the new Eagles were presented with gifts from the Troop, including a United States flag that had been flown over the U.S. Capitol Building, at the request of U.S. Senator Charles Schumer. They also received an Eagle Scout scrapbook to store the many written letters of recognition from Scouting, religious, and political leaders, including past U.S. Presidents Jimmy Carter, Bill Clinton, and George W. Bush.
The Eagle Scouts and Their Projects
Andrew Mager:  Andrew has been a Scout since first grade. He earned the Arrow of Light as a Cub Scout and 23 merit badges as a Boy Scout. He is also a member of the Order of the Arrow, Scouting's national camping honor society. Since September 2020, Andrew has been attending the Salisbury School, an all-boys boarding school in Salisbury, CT, where he is a member of the Mountain Biking, Squash, and Sailing teams. Andrew's Eagle Project consisted of designing and building a bridge on a woodland trail in Untermyer Gardens, Yonkers, NY. The bridge met the beneficiary's high standards aesthetically and functionally while making passage easier and safer for the many park visitors and garden staff vehicles. In addition to the bridge, two rustic benches were constructed, and the trail connecting the benches and the bridge was improved with wood chips. Approvals were required from the City of Yonkers Parks Commissioner and the President of Teamsters Local 456. The Teamsters supported the project by donating all materials.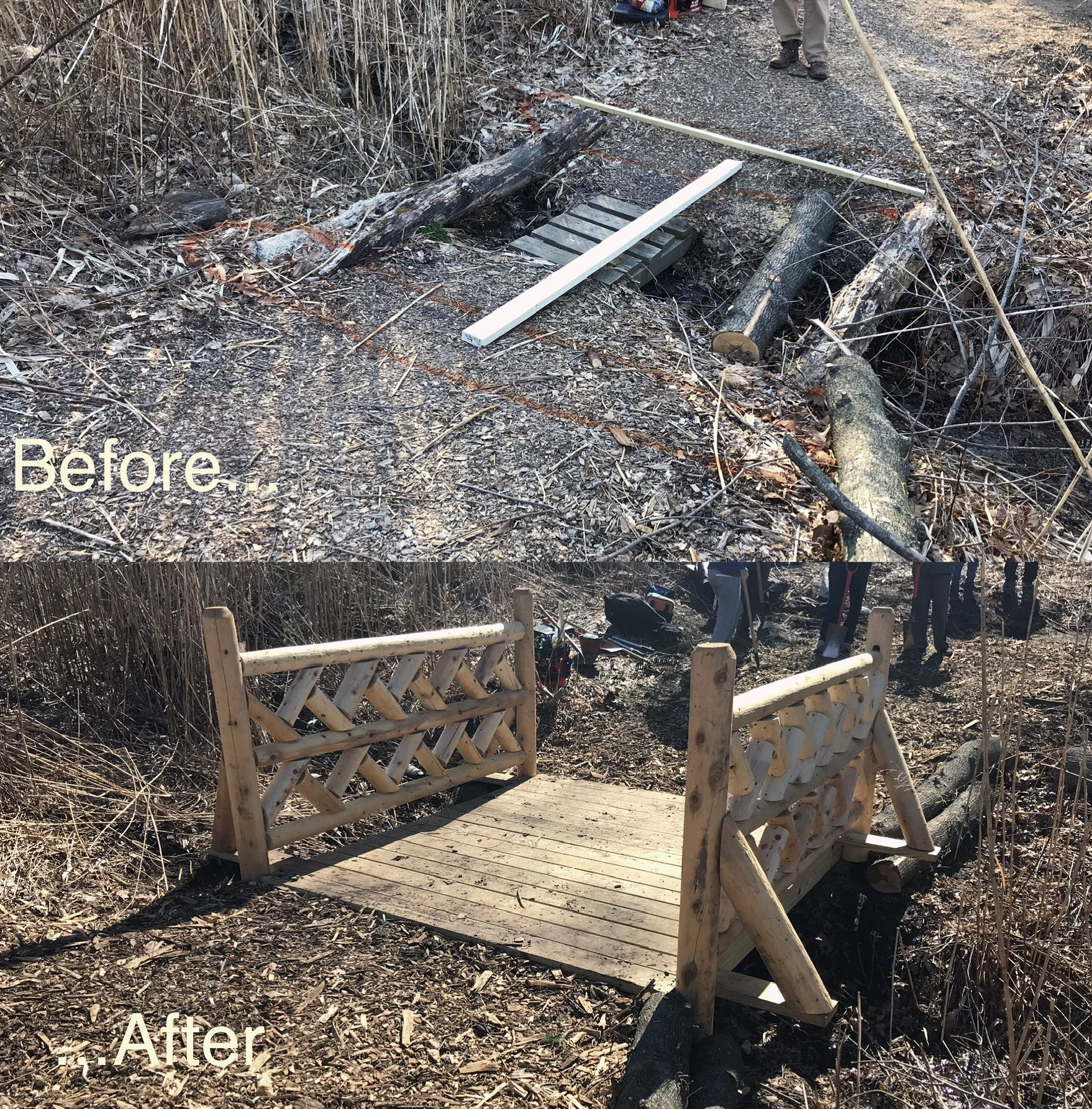 Andrew Mager's Eagle Scout Project at Untermyer Gardens, Yonkers, NY
Peter Vorbach:  Peter started as a Tiger Scout in Pack 5 Bronxville, earning the Arrow of Light Award. In 2019, Peter completed the BSA National Youth Leadership Training and is a member of the Order of the Arrow. Peter attends Salisbury School in Salisbury, CT, where he is a member of the Varsity Cross Country and Squash teams. 
Peter's Eagle Project was to design, build, and install a recycling center at Scout Field. The trash receptacle removes a longtime eyesore at Scout Field. Users of Scout Field, especially dog-lovers who exercise their pets there, will now have a place to properly dispose of trash and dog waste. Peter met with Mayor Mary Marvin and Village Administrator James Palmer while planning the project and securing the necessary approvals. Funding was provided by friends, family, and generous citizens of Bronxville.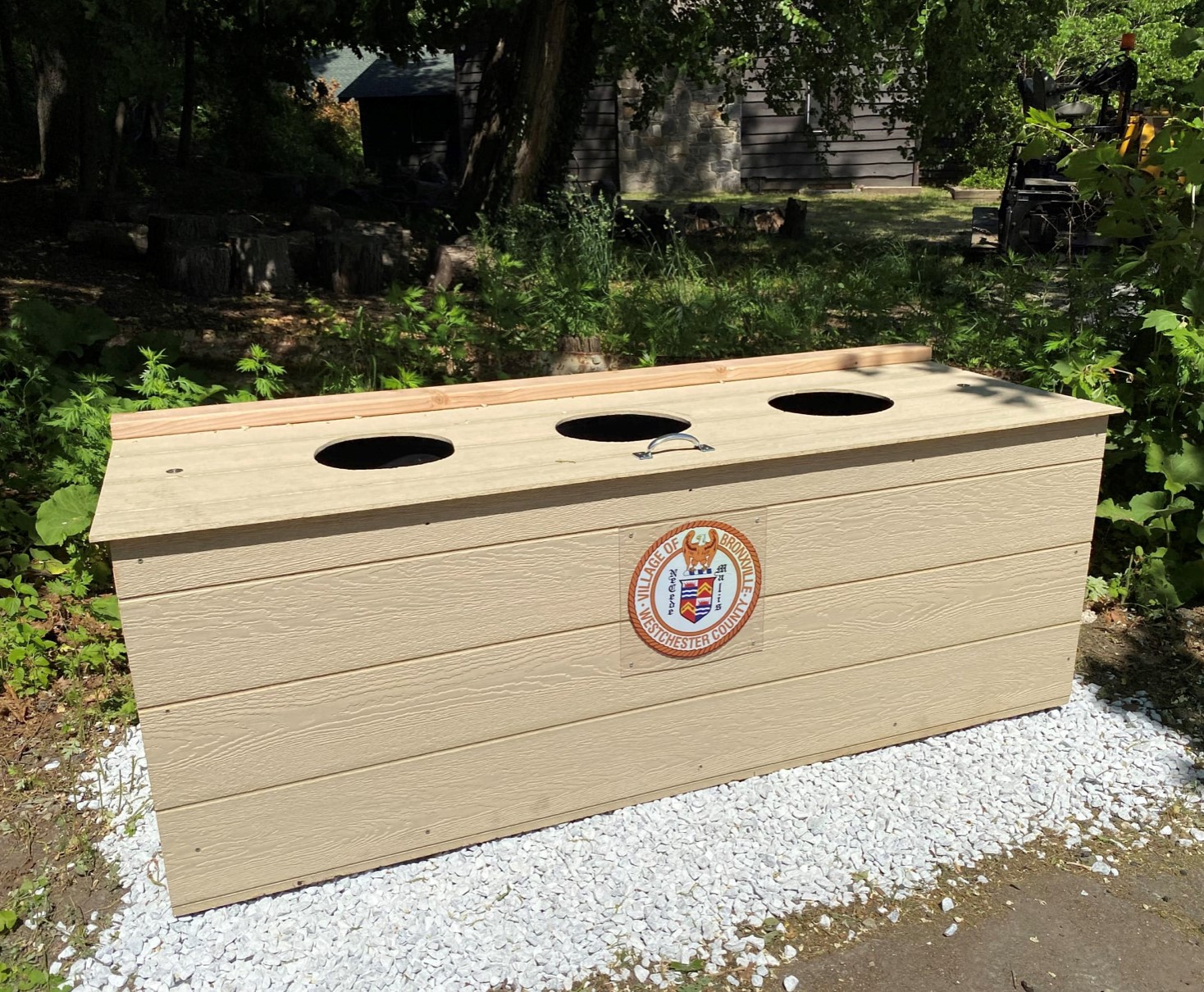 Peter Vorbach's Eagle Project at Scout Field, Bronxville, NY
James Rohr:  James began scouting in elementary school as a Cub Scout. He went on to earn 26 merit badges as a Boy Scout and is a member of the Order of the Arrow. Today he is a Senior at the Bronxville School, where he has been a member of the Mountain Biking and Ski teams. He is also a second-degree black belt in mixed martial arts and has a small aircraft pilot license. 
James' Eagle Project was to reorganize and update the Concordia Conservatory Community Musical storage room, which had become difficult to navigate after 21 annual productions. James' project was approved by the Conservatory Director and the College Administration and funded by friends and family. It was ready to go in March 2020, and the volunteers were signed up, but the college was shut down due to Covid19. Once the school could permit the work to be done later in 2020, James' moved forward quickly, followed necessary Covid19 protocols, and successfully completed his project despite the obstacles.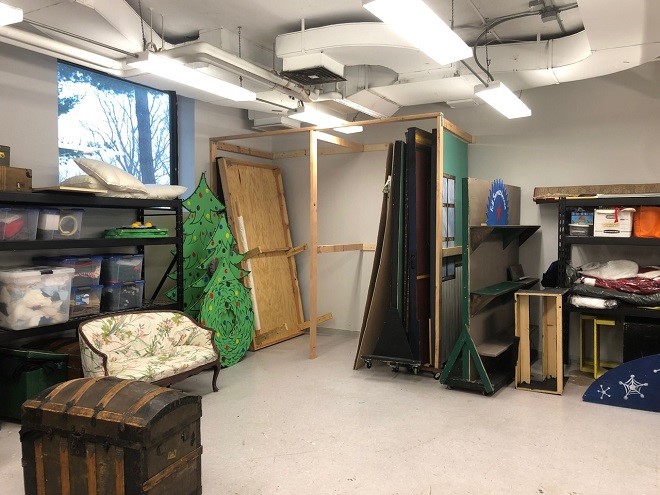 James Rohr Eagle Project at Concordia Conservatory, Bronxville, NY
JP Denfeld: J.P. joined Troop 5 from Cub Scout Pack 5. As a Boy Scout, he earned 26 merit badges, the Den Chief Service Award, and is a member of the Order of the Arrow. JP is a Senior at Fordham Prep and a member of the Varsity Basketball team. He is also a Lifeguard at Lake Isle Country Club. J.P.'s Eagle Project benefited the CSA soup kitchen in Mount Vernon, NY. The project involved relocating the emergency food pantry to the lower level making it easier to give food to those who need it. The project included replacing the floor tile, installing new shelving, and organizing and labeling food supplies. The project was funded by friends and family through a GoFundMe page.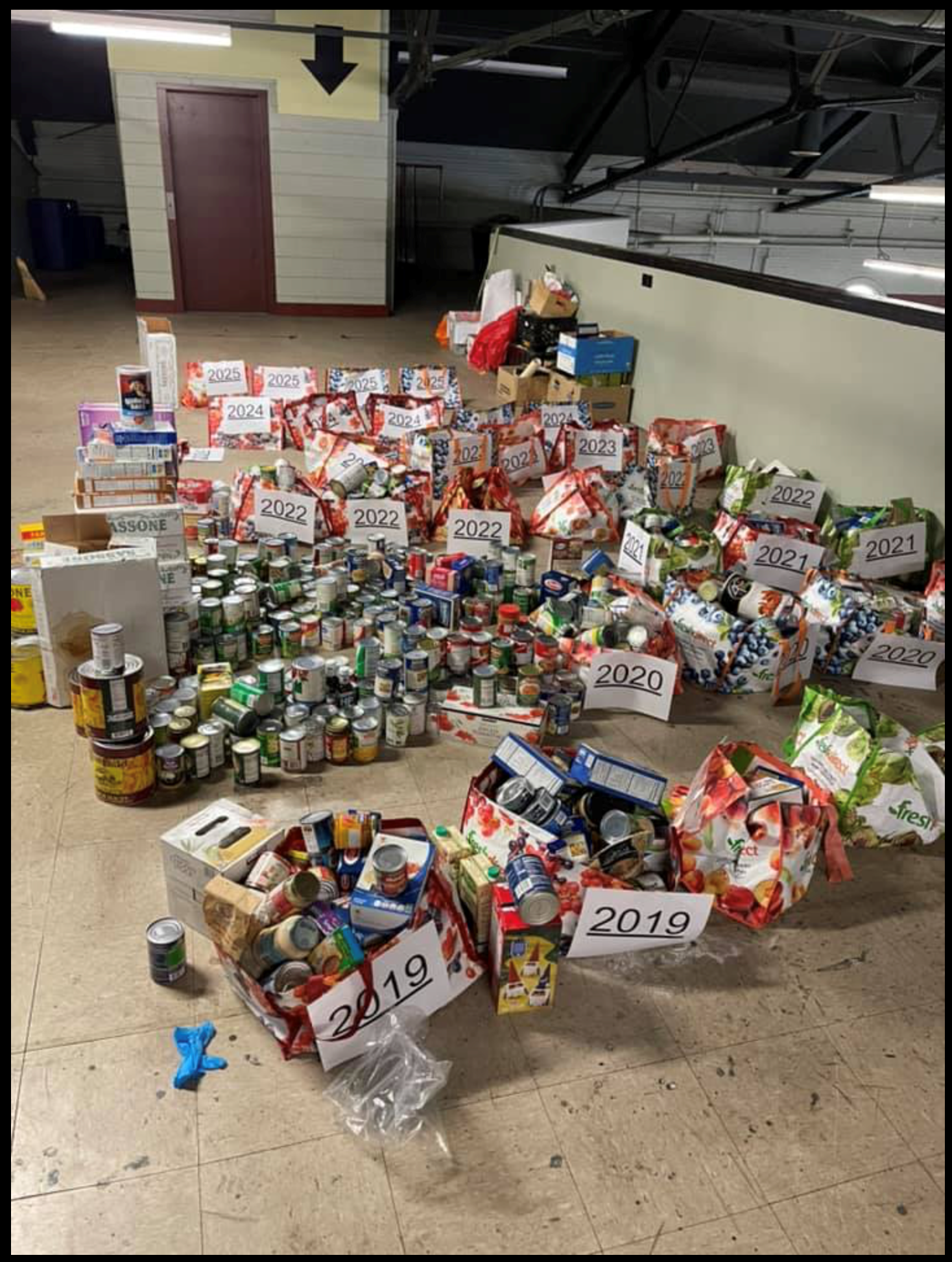 JP Denfeld Eagle Project at CSA Soup Kitchen, Mt Vernon, NY
Photos by Margaret Mager