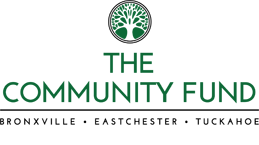 By Amy Korb, Executive Director, The Community Fund
May 29, 2019:  The Community Fund of Bronxville, Eastchester, and Tuckahoe is pleased to announce the launch of the Youth Community Fund ("YCF"), which will serve Bronxville, Eastchester, and Tuckahoe. 
The YCF will be a group of high school students from Bronxville, Eastchester, and Tuckahoe who will support local giving for local needs. Students will raise funds, allocate grants, and participate in community service to improve the lives of local residents.   
The new fund is an important step in expanding the reach of the organization and will give students the opportunity to understand firsthand the needs in the local community, help fundraise for local causes, and support local organizations.
The YCF has two paths for involvement. The leadership team will help establish the YCF and participate in a community service fundraising project. The time commitment will be approximately ten hours per month for two years. The volunteer team will include students who have less time to commit but are still interested in participating. 
Applications for the leadership team are due June 3. Applications for the volunteer team are due August 30.
Comprising local volunteers, The Community Fund provides financial assistance and administrative support to nonprofit organizations serving the health, education, and welfare needs of residents in the villages of Bronxville and Tuckahoe; the town of Eastchester; and the areas located in the 10708 zip code.
For more information, please go to www.thecommunityfund.org/youth-community-fund/. 
Editor's note: As a public service, MyhometownBronxville publishes articles from local institutions, officeholders, and individuals. MyhometownBronxville does not fact-check statements therein, and any opinions expressed therein do not necessarily reflect the thinking of its staff.