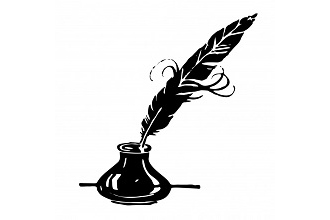 Editor's Note: Click here to learn more about the candidates for the village elections.
To the Residents of Bronxville:

Sep. 9, 2020: Tuesday, September 15th, is Election Day in Bronxville. We will be voting that day for George Mayer for Bronxville Village Judge. We are doing so because the facts are clear on George's qualifications for this position and contributions to our community.
George has lived in Bronxville for over 40 years. He has practiced law here for decades. He has a long track record of community service, having served as a Fire Commissioner, President of Bronxville PTA, as well as Village Judge for the last 16 years.

Most residents are not aware of the nature of the position of Village Judge. George typically hears more than 50 cases per day. The cases range from traffic violations to break-ins and robberies.
During his career, George has been both prosecutor and defense attorney. He has tried both civil and criminal cases in New York City and in Westchester. The breadth of his experience is key to his ability to perform as Village Judge both effectively and efficiently. This experience makes it possible for him to deal with a significant daily caseload and do so in the best interest of the law and our community. Because of his extensive experience, George has been called upon to assist Yonkers, Tuckahoe, and Mount Vernon in the handling arraignments and trials.

Beyond his deep experience in the application of both civil and criminal law, George has been a leader in a thoughtful approach to serve both the law and our community. George has used community service and counseling when dealing with first time offenders. For all of us who have raised teenagers here in Bronxville, we understand the impact of a criminal record on a young person's future. His deep understanding of the law as well as the impact of court rulings on people's lives makes him uniquely qualified to continue to serve as a Village Judge.

A vote for George Mayer for Village Judge is a vote for someone who knows how to effectively perform a very important role in our community.
Please add your vote to ours on Election Day, September 15th.

Marianne and Steve Mills
Pat and Don Harris
Cynthia and Bud Rogers
Mary and Robert Garber
Maureen and Bill Barton
Victoria Carter
Jayne Warman
Joseph Peddy
Jane and Joseph Burke
Jenny and James Vassalotti
Beth and Joseph Rowan
Karen and Jim Berkemeyer
Betsy Ellis
Barbara White
Deborah and Gary Giangola
Kathy and Alan Re
Schatze and Peter Thorp
Patti and Jerry Crisci
Sally and Drew Quale
Mary and Ed Smith
Madryn and John Priesing
Marlena and George McKinnis
*******

Editors Note: The letters below were submitted in March of 2020 because the village elections were originally scheduled for March 18, 2020. Due to COVID-19, the village elections were rescheduled for September 15, 2020. 
To the Editor,
Mar. 11, 2020:  To All Village Residents,
In the upcoming Village Election, we have a very spirited race for Village Justice on March 18th. We commend both candidates for throwing their hats in the ring to serve our Village.  
We are in a unique time in our Justice Court tenure, which necessitates the steady and seasoned guidance of Justice George Mayer. George has given 16 years of exemplary service to the Village and wishes for continuity purposes to serve one more term.
Just two years ago, Senior Justice George McKinnis retired after 24 years as our guiding force and Judicial leader. He passed the baton to Village resident, Judge William Primps, who has served with distinction by all measures for the past two years.
What we have personally observed over a collective 30 years at Village Hall, no matter how varied and lauded one's career is in law, being a local Judge is a unique and highly individualized position requiring on the job training and a rather extensive learning curve. 
George's 16 years of measured, truly outstanding judgment on the Village bench, handling every kind of case imaginable, has served the Village with distinction. He is a steady hand and extraordinary teacher for fellow Justices, Village Court Clerks, and Court staff who all benefit from his guidance.
Judge Mayer has drawn on his vast experience to write, "Introduction to Town and Village Courts," a definitive guide for all fellow Justices, and has also served as their leader as President of the Westchester County Magistrates Association.
If Judge Mayer's challenger is elected, we would have a combined two years of Village Judicial experience going forward, not at all optimal, especially given the myriad of wide-ranging Judicial reforms that were enacted during the 2019 state Legislative session.
Timing can be extremely important, and at this juncture, Justice Mayer's knowledge of the community, having lived and volunteered in so many capacities for 42 years in the Village and most importantly his Judicial reservoir of experience, is what the Village needs in 2020.
The two of us, thanks to all of you, have been extremely fortunate to have had a bird's eye view of our Court workings, and with that knowledge base endorse the re-election of Justice Mayer.
Please Vote!
Mayor Mary Marvin • Mayor Nancy Hand
*******
To the Editor,
Mar. 18, 2020: I urge my fellow residents to thoughtfully vote in the March 18 Village election — particularly the Village Justice race. I am wholeheartedly supporting George Mayer.
The Village Court deals with a lot more than parking tickets. Many very serious cases are brought before the bench — how they are adjudicated has a profound effect on those before the Court, and residents of Bronxville.
George Mayer has an extensive, professional, and prudent track record. He has worked on both the prosecutorial and defense sides, not only on State cases but also at the Federal level.
During the years since he and former Village Justice, George McKinnis pioneered the enlightened Community Restorative Justice Program, Judge Mayer has effectively balanced compassion and order, protecting our residents, while at the same time providing second chances and a pathway to redemption.
I urge my fellow residents to vote for George Mayer. His professional acumen and wise temperament serve Bronxville in a manner we expect and deserve.
Robert N. Cappucci
Resident
Editor's note:  MyhometownBronxville does not fact-check statements in letters to the editor, and the opinions do not necessarily reflect the thinking of its staff. Its objective in publishing letters to the editor is to give air to diverse thoughts and opinions of residents in the community.