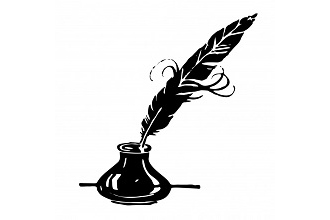 To the Editor:
Jun. 19, 2019:  A heartfelt thank you to BHS science teacher Justine McClellan and her students in the Bronx River Research course, Kelly Weild, Luke Redman, Julia Curran, and Catherine Faville, for their study of littering in Bronxville and its pollution of the Bronx River and for their creative anti-littering campaign via the 2019 Storm Drain Art Contest, with kudos to the winner, BHS sophomore Olivia O'Keefe.
We are all suffering, and our planet and its future are under grave threat because of litter pollution, which is so easily preventable! According to the National Geographic magazine's January 17, 2019, issue, "Each year, an estimated 18 billion pounds of plastic waste enters the world's ocean from coastal regions. That's about equivalent to five grocery bags of plastic trash piled up on every foot of coastline on the planet."
Bronxville is fortunate to have many organizations committed to keeping it green and clean, including the Green Committee (which I recently joined), the Bronxville Beautification Council, and the Boulder Ledge Garden Club (apologies for any important omissions—I've lived in Bronxville less than two years), as well as Ms. McClellan and her student brigade. It's time for all of us in the village to support these efforts by becoming Green Angels, picking up litter where it besmirches our sidewalks, streets, parks, and train station and putting it in the appropriate trash and recyclable receptacles. We are all busy people, but just a few minutes a week dedicated to this task would make a difference—if just 100 people each picked up and disposed of 10 pieces of litter a week, that would be 1,000 pieces of litter a week, 52,000 pieces of litter a year—and if 1,000 people were to become Green Angels, we could spare the environment a whopping 520,000 pieces of litter annually. Visitors to Bronxville might be inspired to become Green Angels in their own communities as well.
Our teenagers challenge us to join them in environmental stewardship—let us respond by becoming Green Angels.
Joan Marlow Golan
Bronxville resident
Editor's note:  MyhometownBronxville does not fact-check statements in letters to the editor, and the opinions do not necessarily reflect the thinking of its staff. Its objective in publishing letters to the editor is to give air to diverse thoughts and opinions of residents in the community.