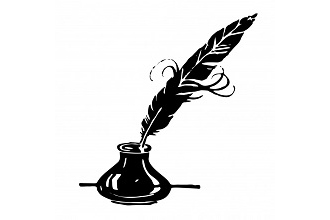 To the Editor:

Apr. 3, 2019:  On Wednesday, April 10, the Bronxville Village Planning Board will examine and discuss the application by New Cingular Wireless (AT&T) to install a cellular facility atop the elevator tower at 7 Pondfield Road adjacent to the Gramatan Court condominium townhouses. I've been asked, "Will there by any negative impact to the salability and value of these condos?" The short answer is, yes.
The National Association of Realtors (NAR) has a substantial archive of resources for its members regarding all things housing, including case studies about the impact on home values in proximity to cell towers/facilities.
This is just a couple of items that my research in the NAR archives has returned:  An article displayed by NAR and published in Realtor Magazine unequivocally states, "An overwhelming 94 percent of home buyers and renters surveyed by the National Institute for Science, Law & Public Policy (NISLAPP) say they are less interested and would pay less for a property located near a cell tower or antenna."
And this: An article titled "Property Values, Desirability and Cell Towers" clearly states, "Mike Abrahamse, from Rawson properties: 'while it was hard to pinpoint the impact of cell towers had on property values, a buyer would rather buy a property where no such structure is visible, and while the jury might still be out on whether cell tower radiation was a health threat, the perception that it might be, was, in itself, enough to deter buyers.'" 
In light of these sentiments, I cannot possibly advise that the erection of the cellular facility would have a positive impact on property values. Luxury communities throughout Westchester County, including Bronxville Village, over the last several years have experienced increased inventory of homes for sale, downward pressure on pricing (as expected in a supply-and-demand world) and decreases in both the number of homes sold as well as the median sale price.
Though I certainly am not qualified to weigh in on the perceived health risks of proximity to cell towers/facilities, I can comment with authority that buyers weigh the existence of, and proximity to, these cellular facilities when making home-buying decisions. And it is the buyers' decision-making that determines the value of any given property. Inarguably, buyer perception creates reality, and it is their perceptions that could decrease the desirability and value of properties like Gramatan Court.
Please, Bronxville Planning Board, do no harm to Bronxville real estate.
Leah Caro
President, Park Sterling Realty
Editor's note:  MyhometownBronxville does not fact-check statements in letters to the editor, and the opinions do not necessarily reflect the thinking of its staff. Its objective in publishing letters to the editor is to give air to diverse thoughts and opinions of residents in the community.