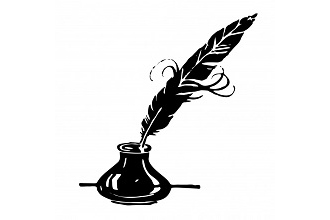 To the Editor:

Mar. 6, 2019:  As a (nearly) lifelong resident of Bronxville, I am writing to express my concern about the cell phone antennas that AT&T/Cingular proposes to construct on top of the elevator tower at 7 Pondfield Road. My wife and I along with our three young sons live very close to this tower – a mere 100 feet from the proposed antennas.
AT&T's original submission on Radio Frequency (RF) states: "Using upper limit assumptions for AT&T equipment configurations the cumulative radio-frequency exposure levels would be less than 1% of the applicable FCC standards at all locations of public access." A subsequent submission states that one location is above the 1% mark. That's where I live and it's 7.9%.
The FCC says cell phone antennas are safe, but all of the documentation I've read in the AT&T proposal is based on radiation that reaches someone on the ground. My family and I live much closer than these presumed pedestrians and we live here all the time.
Is microwave radiation really safe? Noted scientists and doctors from around the world do not think so. In fact, a number of our government departments have expressed concerns with the FCC, which is clearly industry-influenced.
Aside from safety concerns, I also take issue with the aesthetic impact the proposed cell tower raises. We live in a beautiful village with amazing architecture. AT&T's plans call for a significant change in the size of the tower top along with some change in the roofline that is not entirely clear. This is something that needs further review to ensure that we don't mar the skyline of downtown Bronxville.
Finally, my neighbors and I are concerned about protecting the value of our homes. What prospective buyer would want to live this close to a cell phone tower? If the cell phone maps are correct, I can't find any towers that are located within residential areas in Bronxville. If this was proposed for the top of Crow's Nest would it have even made it this far in the process?
To sum up, I believe that AT&T should find a solution that doesn't have antennas bombarding our homes with RF. Surely there are more suitable locations. I find it interesting that multiple co-ops in Bronxville have already turned them down. Could the village not put up a dedicated cell phone tower at village hall and collect the fees to support our local government instead of enriching commercial property owners to the detriment of our health and property values?
Robert W. Deichert Jr.
Editor's note:  MyhometownBronxville does not fact-check statements in letters to the editor, and the opinions do not necessarily reflect the thinking of its staff. Its objective in publishing letters to the editor is to give air to diverse thoughts and opinions of residents in the community.