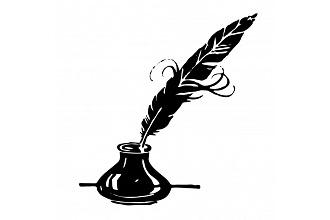 To the Editor:

Apr. 11, 2018:  On March 20, an election took place that was remarkable in a number of ways. A judge's seat was challenged for the first time in anyone's historical memory, and turnout was historically high, as well. There has been much written over the last weeks, both attributable and anonymously. And as I personally have a policy of commenting with attribution, there are a few points that I'd like to publicly make. 
First, when I wrote in an email on Election Day afternoon that Indivisible Westchester was pouring thousands of dollars into the Bronxville judicial race, I believed it was true. Unprecedented and unexpected numbers of voters were streaming to the polls. Previously there had been chatter of Indivisible Westchester funding; prominent members of the group were active in the campaign, so I believed those were the reasons for the extraordinarily high voter turnout. If that was not the case, I certainly apologize. 

Second, Mr. Primps's family was suddenly put in a position of having to reluctantly, and unexpectedly, fund a campaign, which primarily consisted of printing palm cards. 
I requested donations for his campaign in the footer of limited emails--he did not ask me to do this. Campaign finance filings are due to the village in mid-April and will reflect expenditures and donations. They are expected to be quite modest and will be duly documented. 

The business of the village is such that a great deal is done on our behalf by village officials out of the spotlight. It takes great commitment, particularly as laws and regulations have become so complex. We have tried to keep a low profile and simply sought out and supported the individuals we feel can best serve our village. We do it without fanfare. 

Finally, because we are a small and tight-knit community, we would like to continue to be a place where people can come together to solve our problems, maintain the vibrancy of our community, AND agree to disagree in a civil fashion. This spirited past judicial election is a clarion call for all of us villagers to rededicate ourselves to those ideals. 

In the final analysis, we are all one Bronxville.
Rene Atayan
Editor's note:  Rene Atayan is chair of the Bronxville Republican Party.
Editor's note:  MyhometownBronxville does not fact-check statements in letters to the editor, and the opinions do not necessarily reflect the thinking of its staff. Its objective in publishing letters to the editor is to give air to diverse thoughts and opinions of residents in the community.